Description
Join us for a exciting and engaging trip to Africa Fashion Week London. "

AFWL has hosted seven catwalk events since inception in 2011 and contributed expertise to more than 12 events produced by 3rd parties such as The Mayor of London's Black History Month celebrations and the annual Africa Centre Summer Festival."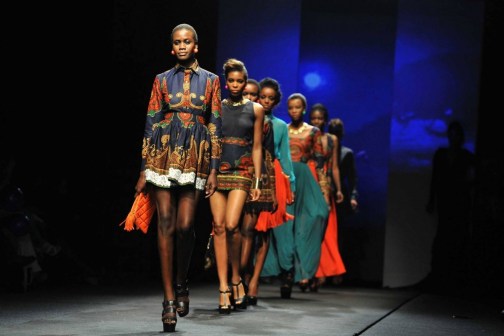 Who's it for?
This excursion is exclusively for young people aged between 13-18 years that have an interest in any aspect of the fashion industry as a career choice. It is also recommended for those that have an interest in African art, as they will have the opportunity to see its wearable manifestation through modern designs.
For participants in Creative Campus UK's Introduction to a Career in Fashion, you might like to attend as it is a suitable follow-up of the workshop you took part in.
Please note this is intended for people that live in Slough and its surrounding towns and boroughs. However, on some occasions we do admit participants who might live outside the catchment area.
Why come?
Perhaps you'd like to rub shoulders with creative professionals such as designers, experimental hairdressers & make-up artists, or observe the work of merchants, models and event organisers. This all contributes to a broader perspective of careers are available to you as a young person.
You'll also be exploring the fashion show with a group of young people that share similar interests. It's a great way to socialise and meet new friends!
Admission to the Fashion Show will be paid for by Creative Campus.
Where is it?
The drop-off and pick-up point will be at Youth Engagement Slough, High Street. The event itself will be in London.
What do I have to bring?
Nothing, all stationery and equipment will be provided for you. A light lunch is advised, but we will also provide food and refreshments if needed.
How can I contact the organiser with any questions?
You can email us at office@creativecampus.co.uk for more information.