A Live Online Fashion Lifedrawing Experience
About this event
Creatively explore a world of mixed media and transform your illustrations with an assortment of new techniques.
Combining her love of art and fashion, Illustrator Connie Lim's work striking work draws on a wide range of skills and approaches. Collaging, layering and seamlessly weaving between different media , Connie portrays her subjects in different contexts to play with visual narrative. A devotee of traditional life drawing (check out both her Fashion Illustration and Lifedrawing Instagram accounts!!), Connie's prolific drawing and observation feeds into her illustrations and bestows a freshness and immediacy to her artwork.
Currently based in Los Angeles, California, she has trained at prestigious universities such as ArtCenter College of Art and Design Pasadena and UAL's Central Saint Martins in London. She has lectured at University for the Creative Arts, Central Saint Martins and various other universities.
Her clients include Guerlain, Bulgari, Louboutin, Bielo, and Revlon and she has exhibited in galleries such as Oxo in London and participated in Light show installations in Amsterdam, MetroBooks in New York, Fashion Illustration Gallery AF, and ShowStudio. Her work has been featured in books including Martin Dawber's Great Big Book of Fashion Illustration, Beautiful by Gestalten and The Illustrator - 100 Best From Around the World by Taschen,.
Draw along with and observe Connie as we work from a professional art model and explore mark-making methods and mixed-media techniques to enliven our fashion illustrations and give our work added flair!
Make your reservation now!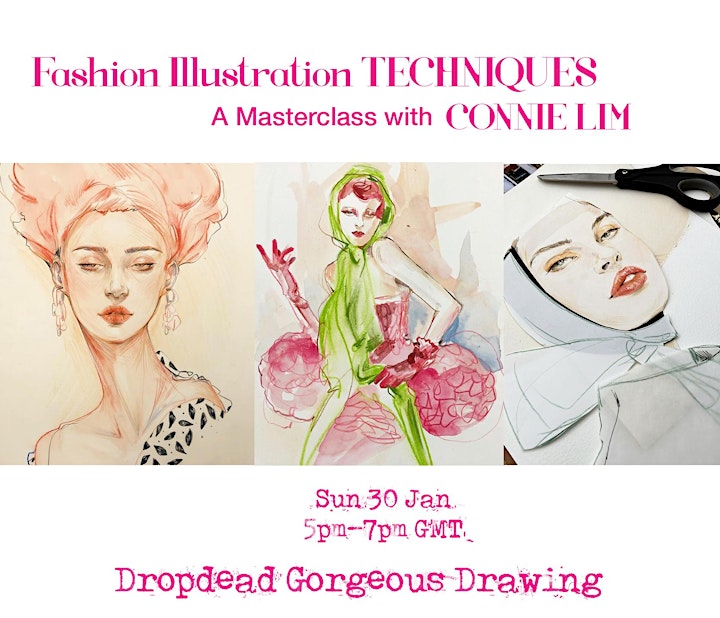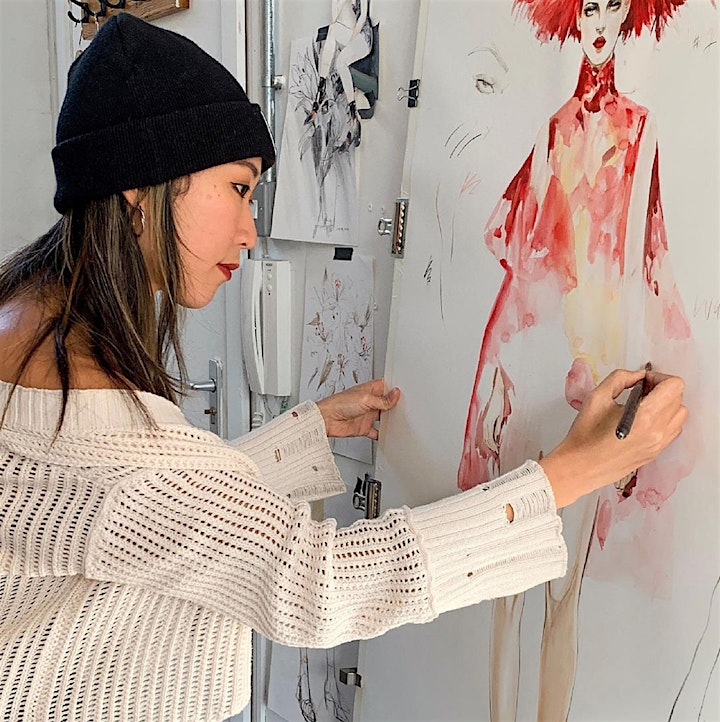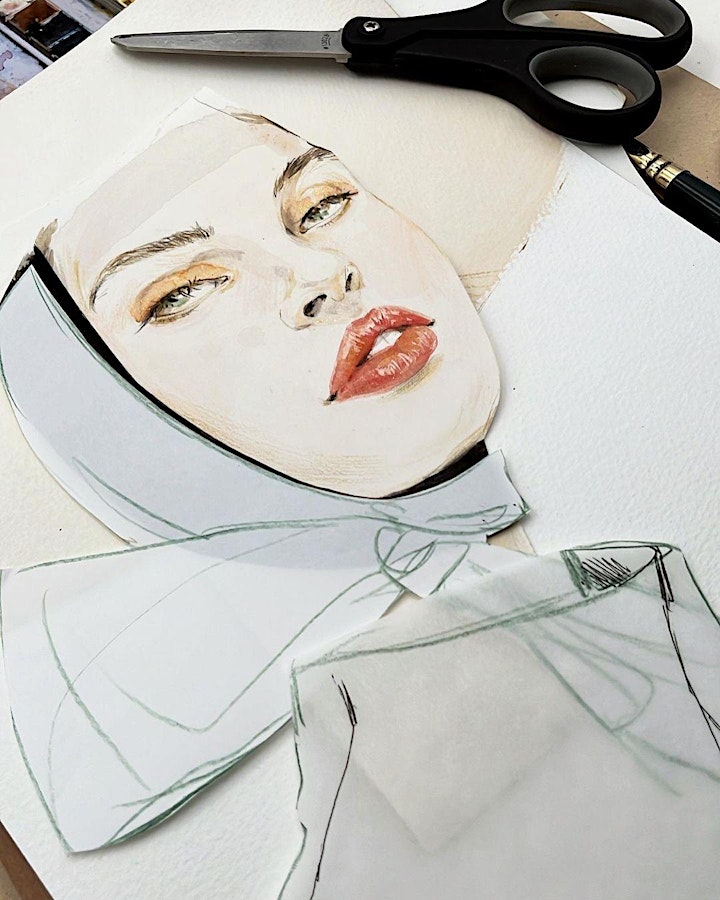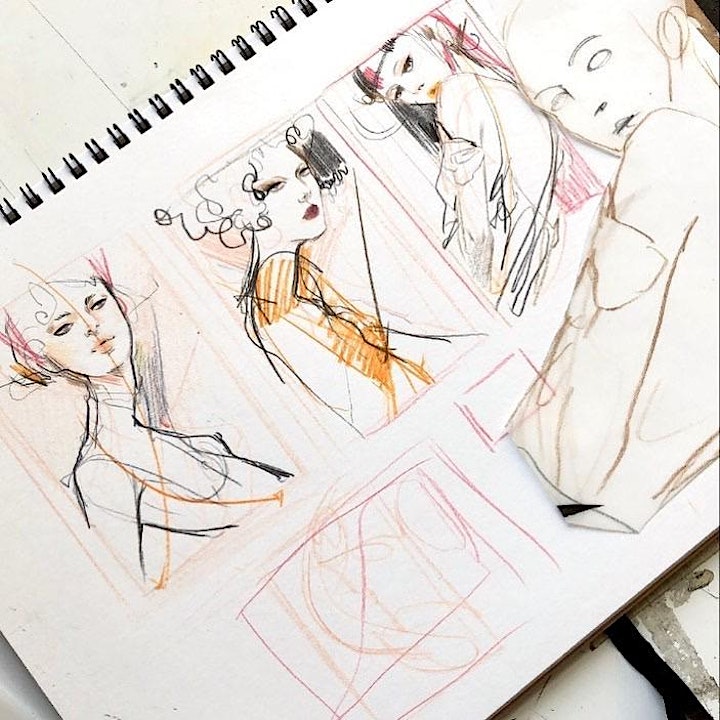 Date and time
Location
Refund policy