Are you ready? For the biggest fashion party in Africa!
About this event
You've not seen anything like this before! Happening November 20th at the Balmoral Convention Centre, VI! Tell a friend to tell a friend. It's about to be litttt!
Don't miss this!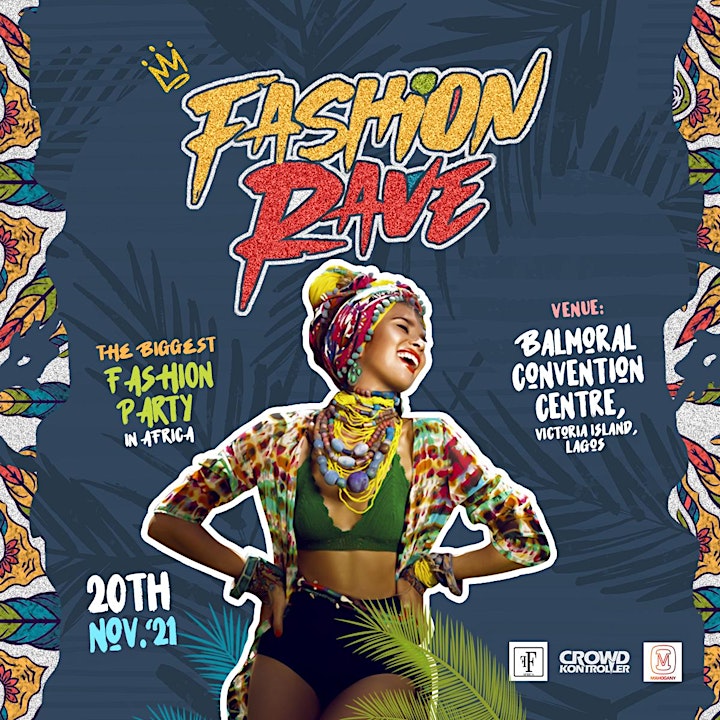 Organiser of Fashion Rave
Fashions Finest Africa is a forward-looking Business oriented platform that brings together all the players in the Fashion Industry in a unique format that is designed to advance the BUSINESS OF FASHION. For 3 days, Senior Policy-makers, Fashion Entrepreneurs, Manufacturers and Industry Creatives will share ideas on how to get your brand from catwalk to hgh street stores.  

Fashion is the most profitable industry in the world and at FFA, we are determined to play a critical and catalytic role in bringing Nigeria into full garment production as a strong participant in the global Fashion Industry.
Nigeria has a huge population and a great number of creative people. At Fashions Finest Africa we are determined to pay attention to the entire fashion industry; designers, manufacturers, specialists (grading, pattern-making, logistics and distribution), media, wholesalers, retailers, models, photographers, makeup artists, hairstylists and more.
Our mission is to provide them with information, market intelligence, networking platforms and opportunities to meet, interact, learn from and collaborate with global industry leaders and players.
Our sister company Fashions Finest has been operating in the UK for over 15 years. Fashions Finest provides professional show production & management of catwalk shows, fashion events, award ceremonies and launches for a wide variety of the UK and international clients.
Fashions Finest Africa is produced by Mahogany International.