FASHION TO DIE FOR 3: An Analysis of the Fast Living Capitalist Machine and...
Description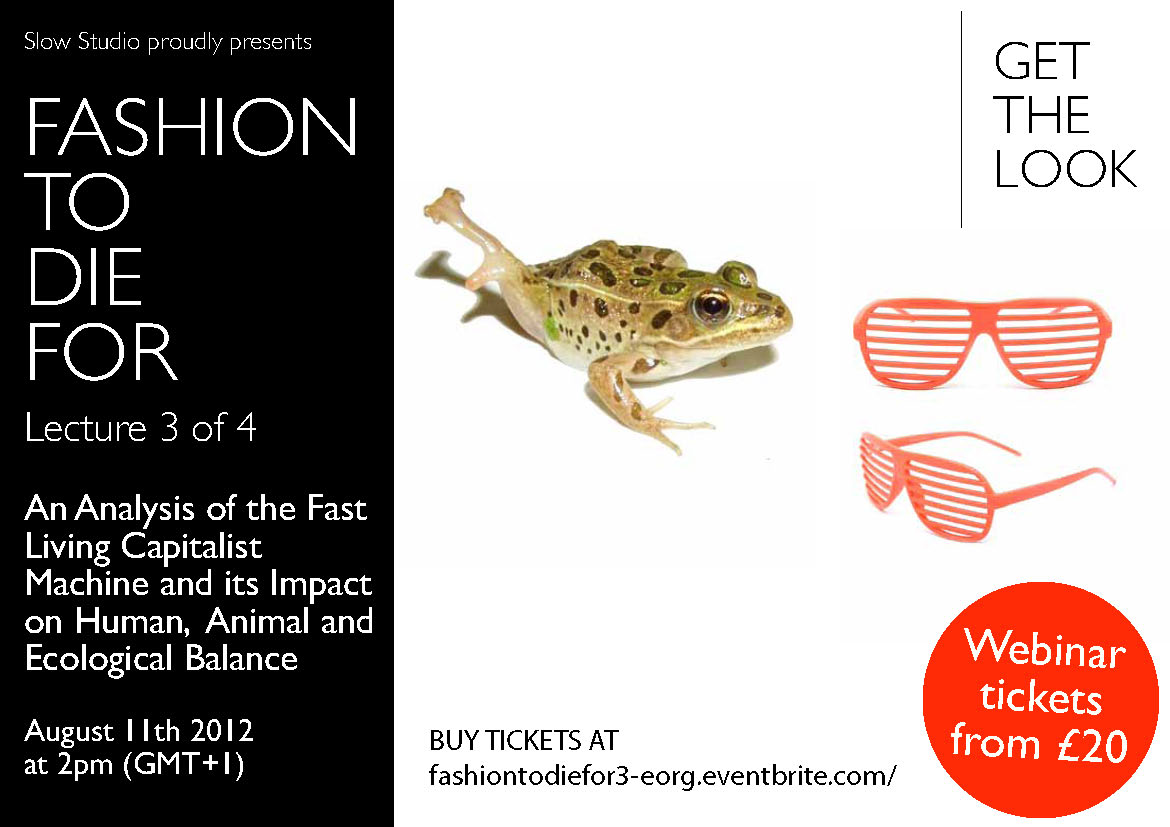 This is the third lecture in the ground-breaking sustainable design thinking series, Fashion to Die For, from Slow Studio, London, the design studio that helps you develop and promote slow design strategies, systems and processes.
Following on from the pioneering first two, this third lecture+discussion addresses the physiological effects of fast lifestyles on human and animal species. Mental health, obesity and endocrine disruptors are key areas of focus for insight, understanding and discussion.
The discussion group culminates on the design of ecological industrial parks to encourage multiple closed-loop systems for different industries but especially targeted at fashion, textiles, polymer and design-related enterprise. The speaker, Dr Neuberg, introduces a research project that outlines a new system that you may be interested to participate in.
Dr Neuberg, CEO of the Slow Design School, presents an open lecture and discussion group to illuminate and address the destructiveness of petro-chemical-based industry in ways that we can barely imagine. This is the design legacy that we inherit for which future systems must be devised to counter the twentieth century's externalities bill.
The afternoon develops your understanding of the over-riding theme, Fashion to Die For, and empowers you with skills and opportunities to develop and envisage future, alternative scenarios and models.
This event inspires dialogue and imperative new design insights in the field of sustainable design thinking. Importantly, it offers a community in which to discuss action and forward progress with actionable design strategies and funding possibilities.
The Chinese artist, Ying Wu, presents her superlative work in response to some of the issues raised in the talk too.
For further details and special discounts for this rich and important day, please go to www.slowtextiles.blogspot.com
We look forward to welcoming you!