Fashion4Africa Pop Up in West End (Shop, 2018-Press launch, talk & networki...
Description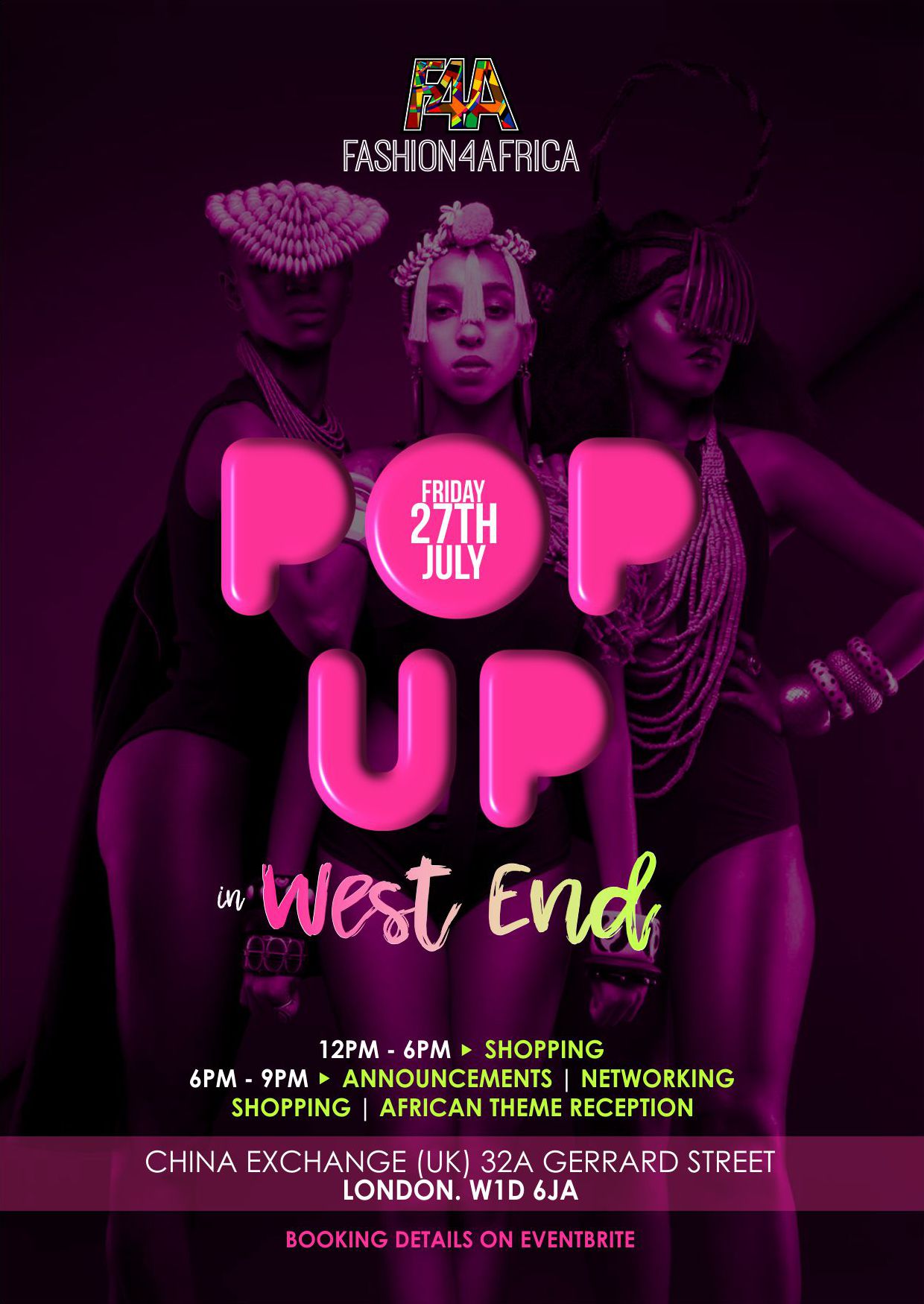 We are pleased to announce Fashion4Africa will be rekindling it's showcasing contemporary creative Africa pop up with its new venue partner 'The China Exchange' in the heart of the West End surrounded by UK's theatre-land, hotels, tourism and Soho nightlife.
We will be hosting a series of Fashion4Africa boutique style pop up's throughout the year before and after our annual showcase 'Fashion4Africa model & designer competition 2018'. We will commence our first one on July 27th 2018 12pm-8.30pm representing African designers and creative artists. Each pop up will accommodate traders selling a variety of products, ranging from head ties to footwear.
Massassbi Batique, Simiya recycle designs, Wolf Inc designs, Ahima Designs, Duarra Ltd interior/soft furnishing, womens wear designer Masser Jagne, Jite Newton Men & Womens wear, Yartecho Hats, Cowrie Designs, C&D drinks and FunkynChunky confirmed vendors. Networking launch announcing judges, models and designers with invited press, vloggers and special guests.