Description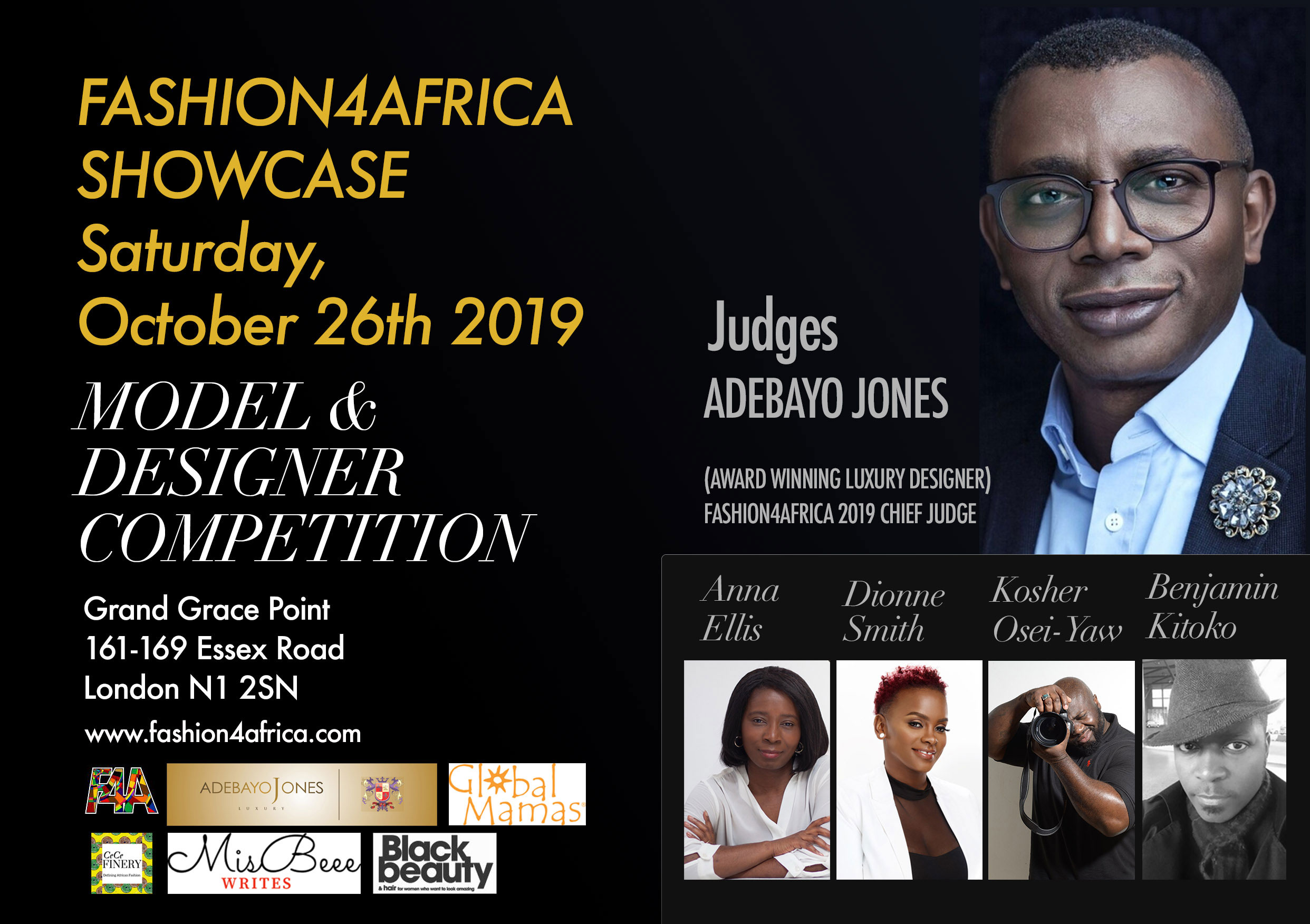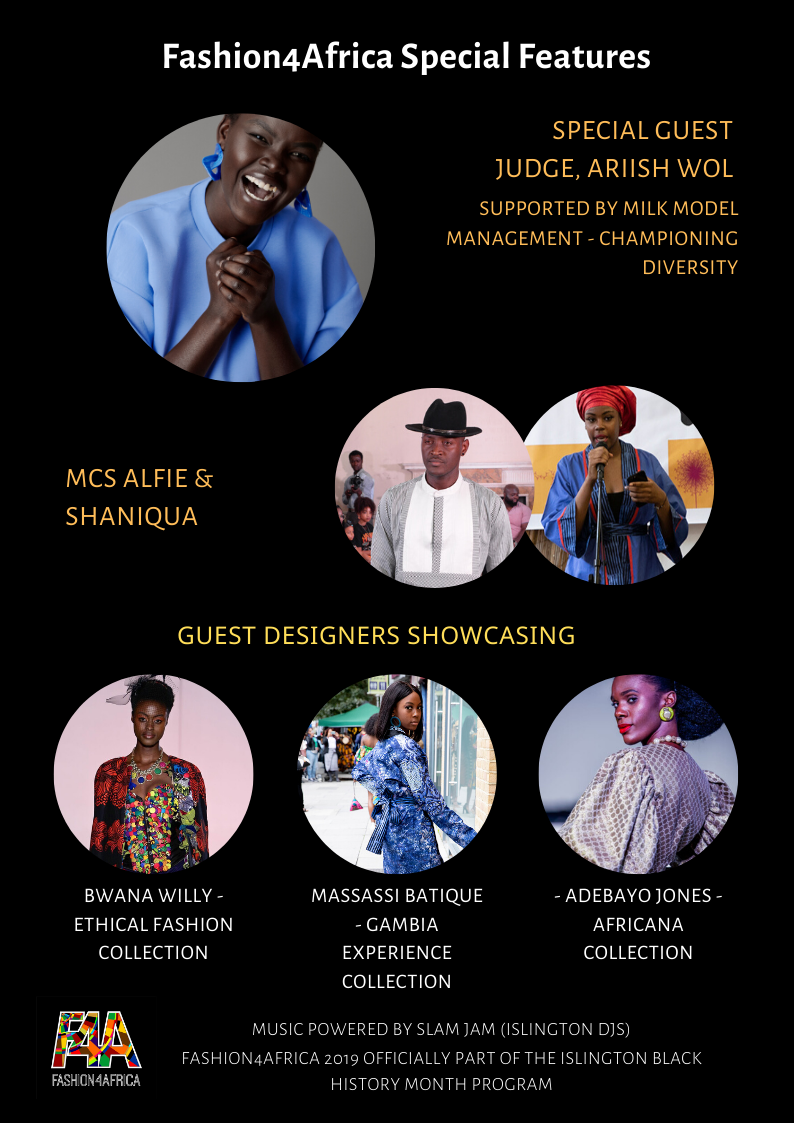 COUNTDOWN TO FASHION4AFRICA SHOWCASE 2019
With fresh new faces, new media partners and new industry experts to bring an exciting 2019 model and designer competition.
The prize this year is a skills mission to Ghana sponsored by respected charity Global Mamas. Ghana is celebrating the 'Year of The Return' for Africans in the Diaspora to go back home and explore opportunities for business, land ownership, investment and repatriation.
We kindly seek your support in making this years' event special as we celebrate 10 years of supporting young talent and entrepreneurs of African origin to believe in themselves, their dreams and aspirations to succeed in the creative industry at large.

We are also happy to announce the entertainment this year is going to be 'lit' including artists from Ethiopia, Sudan and Ghana in a venue fit for purpose 'Gracepoint'.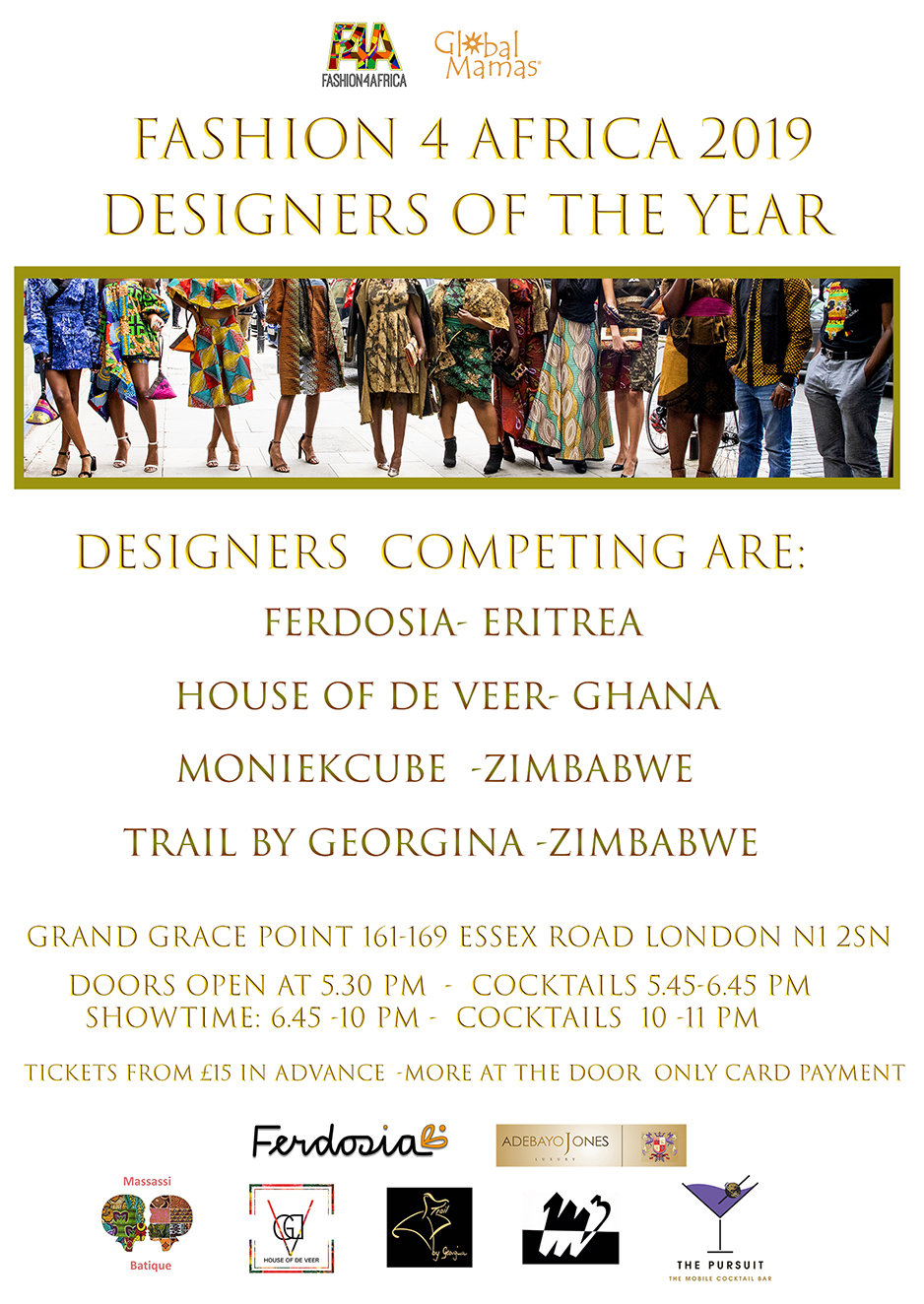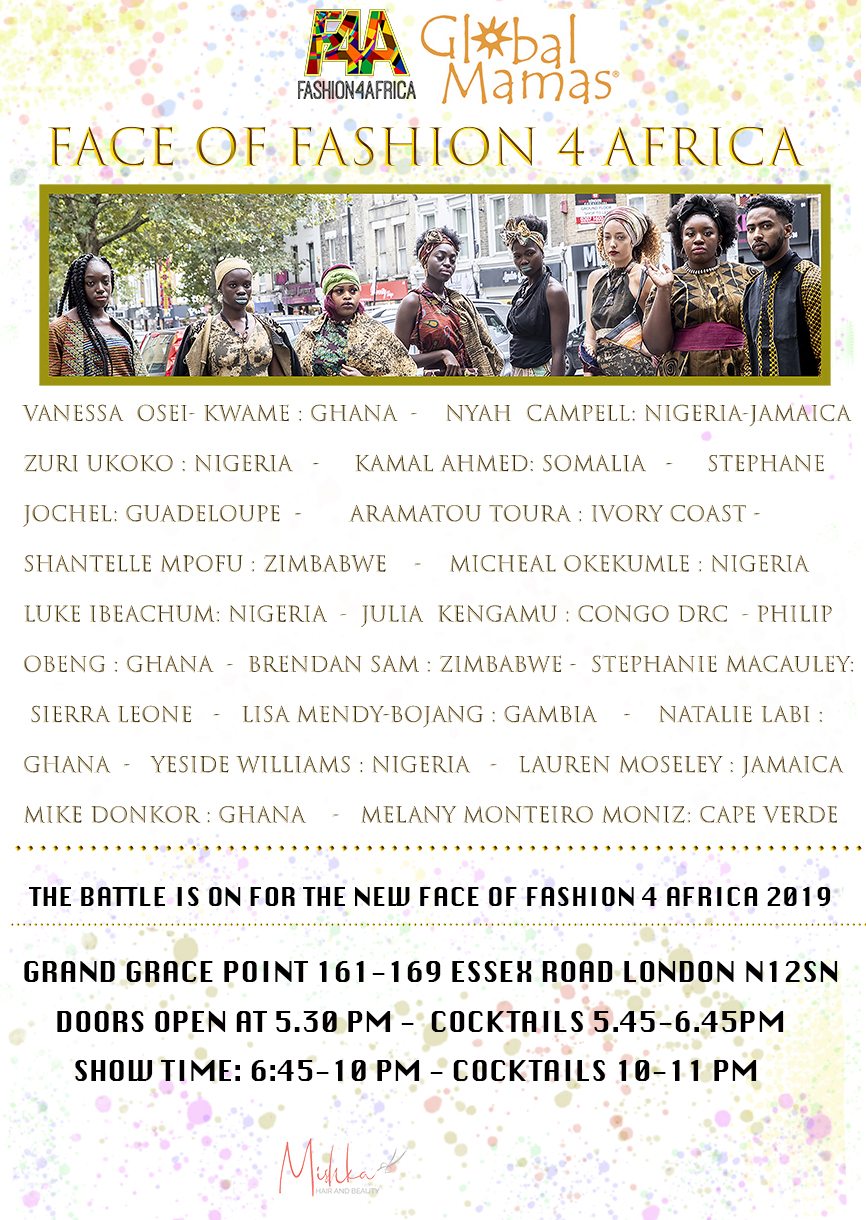 PAST FACES OF FASHION4AFRICA WINNERS 2018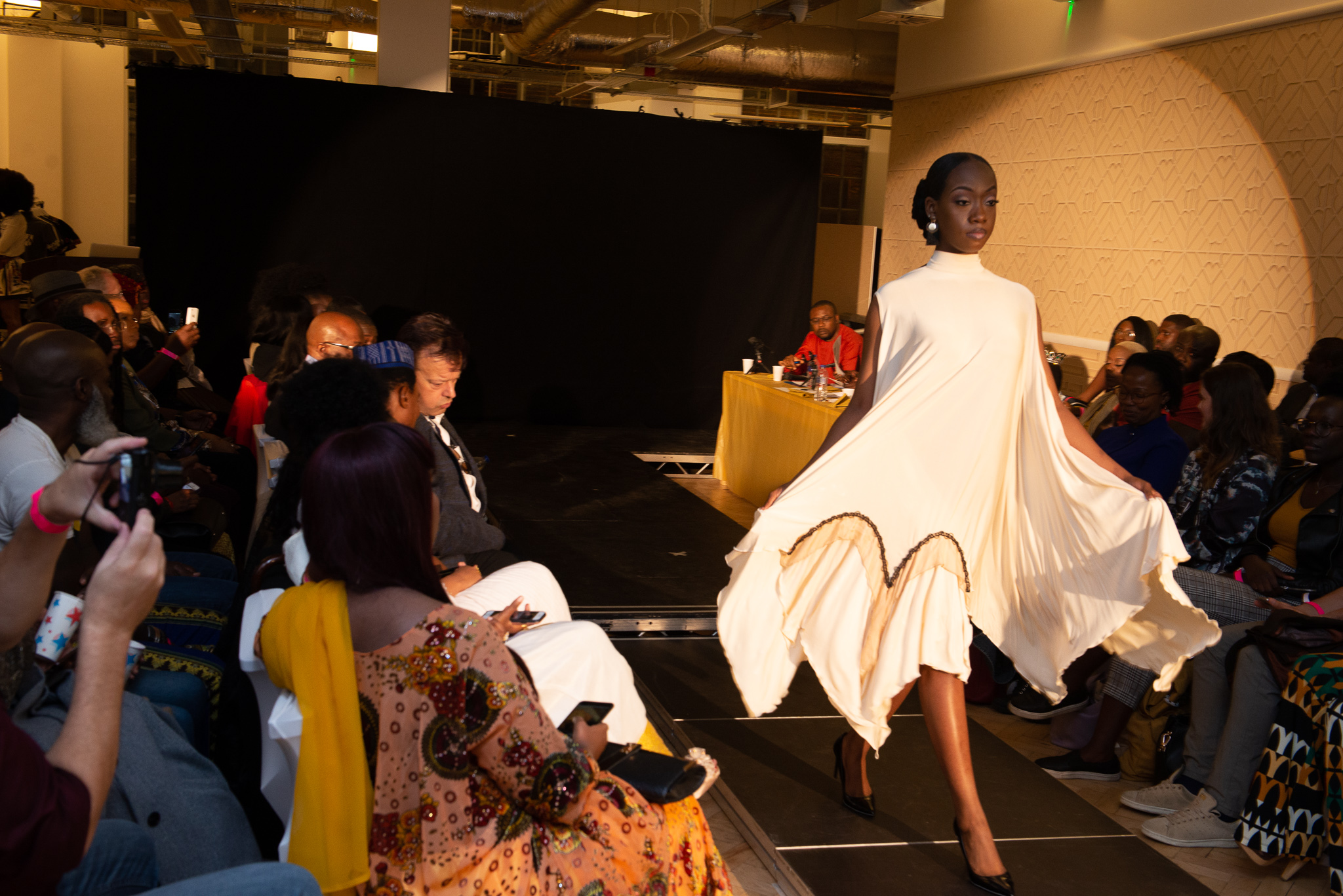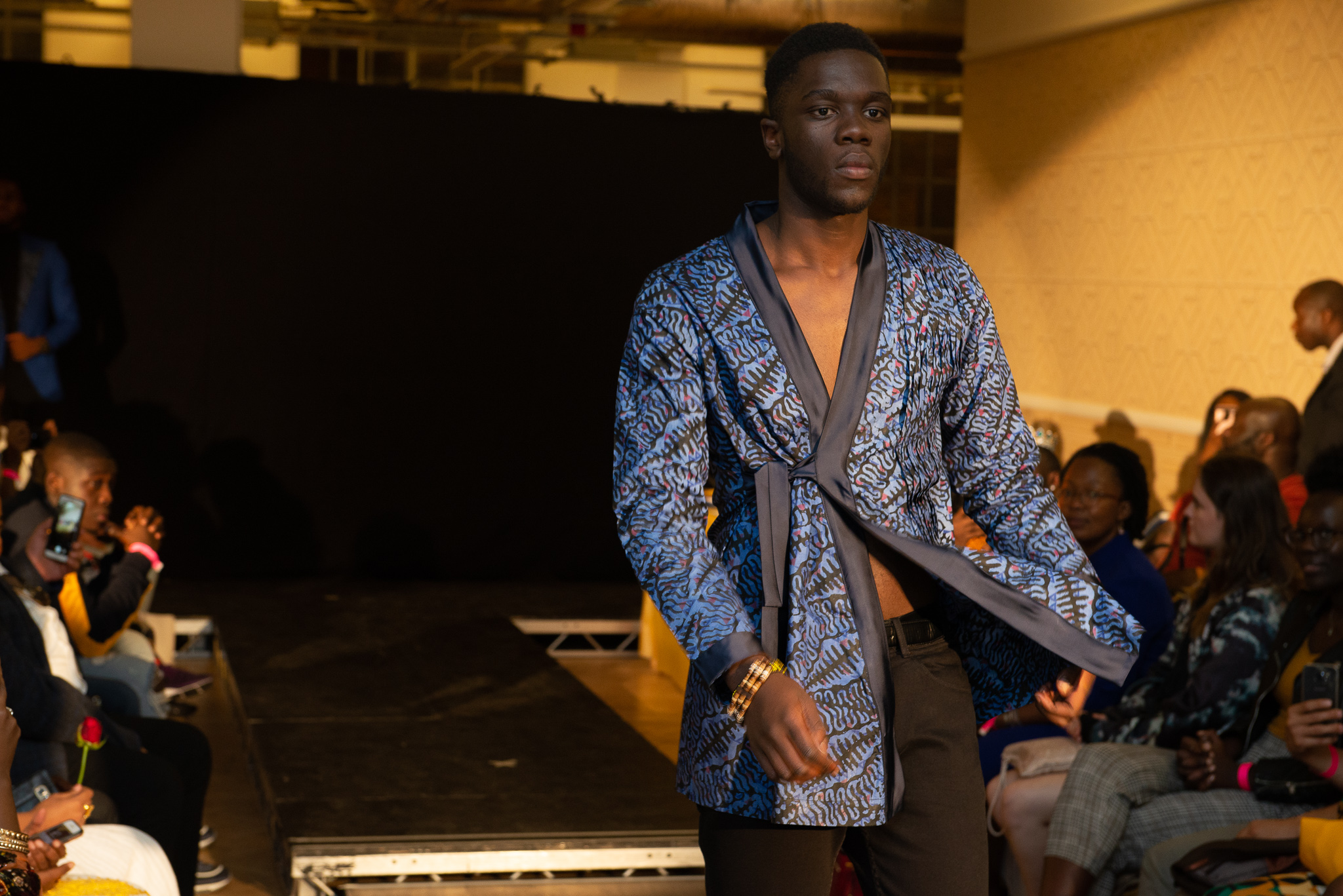 PAST FACES OF FASHION4AFRICA WINNERS 2017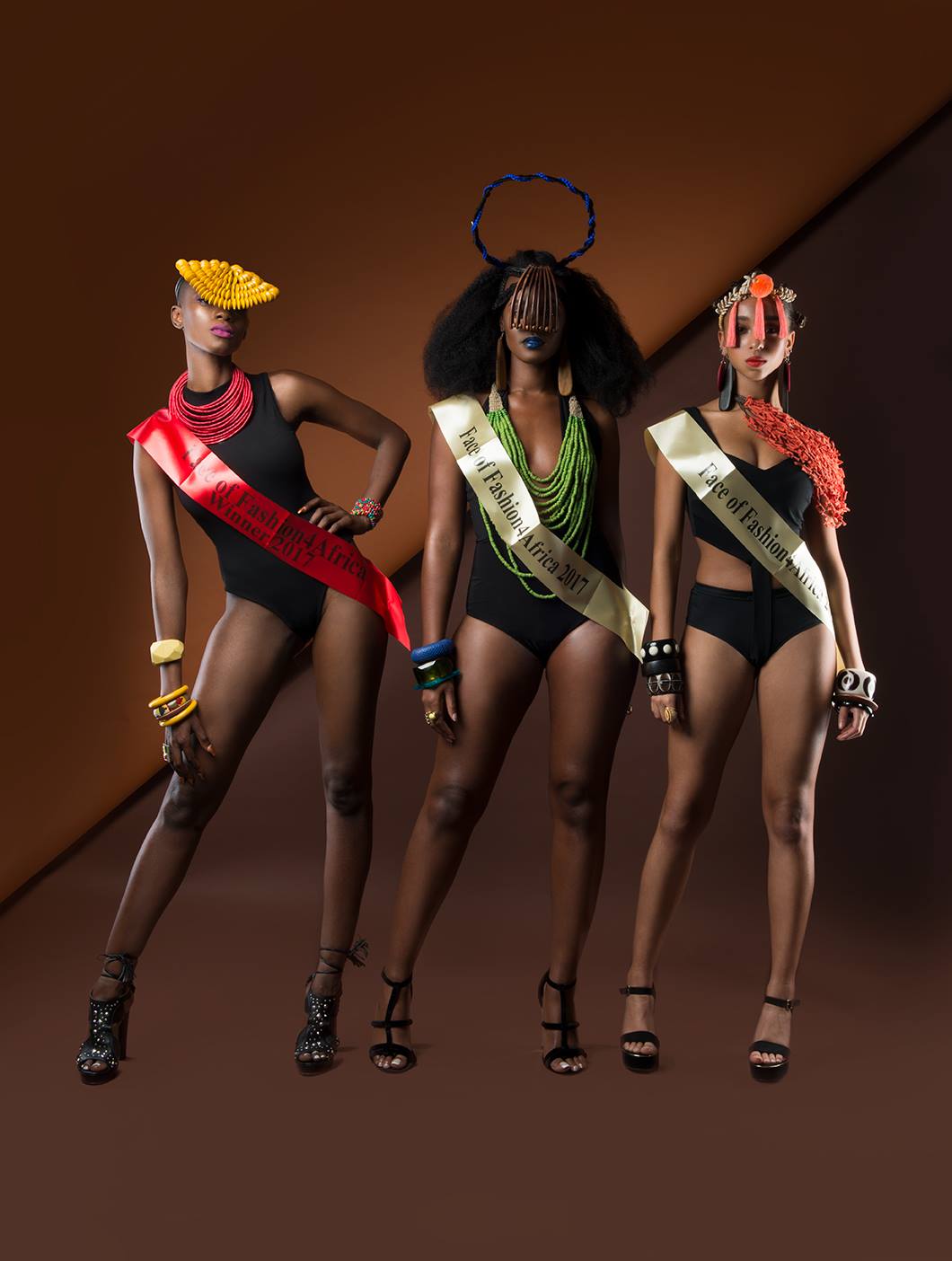 For more details and regular updates please log on to www.fashion4africa.com