Description
WIN A TRADE MISSION TO THE GAMBIA WITH FASHION4AFRICA 2017

WIN A PLACE TO SHOWCASE AT FASHIONS FINEST DURING LONDON FASHION WEEK
WIN EXCLUSIVE EXHIBITION
WIN EXCLUSIVE PHOTOSHOOT WITH AWARD WINNING KOSMO PHOTOGRAPHY
The Fashion4Africa project supports emerging models and Fashion designers of African origin by hosting modeling and designer competitions in the UK and Africa providing mentoring, training and development programs funded by fundraising events. We are one of the advocates for change on the perception of 'African Fashion' with the help from various African Fashion media houses.
AIM
The concept is to contribute to elevating the hopes and aspiration of the young, emerging models and designers of African Origin in the UK and Africa who will also be our future entrepreneurs. Money generated from the event will support youth empowerment and entrepreneurial initiatives. It promises to be a phenomenal showcase for the promotion of Africa and promises to promote cultural diversity while fostering economic growth and development. After spending 5 years in between The Gambia and Senegal working with local talent and artisans the Fashion4Africa program is returning to UK for 2017 supported by the National Centre for Arts & Culture Gambia (NCAC)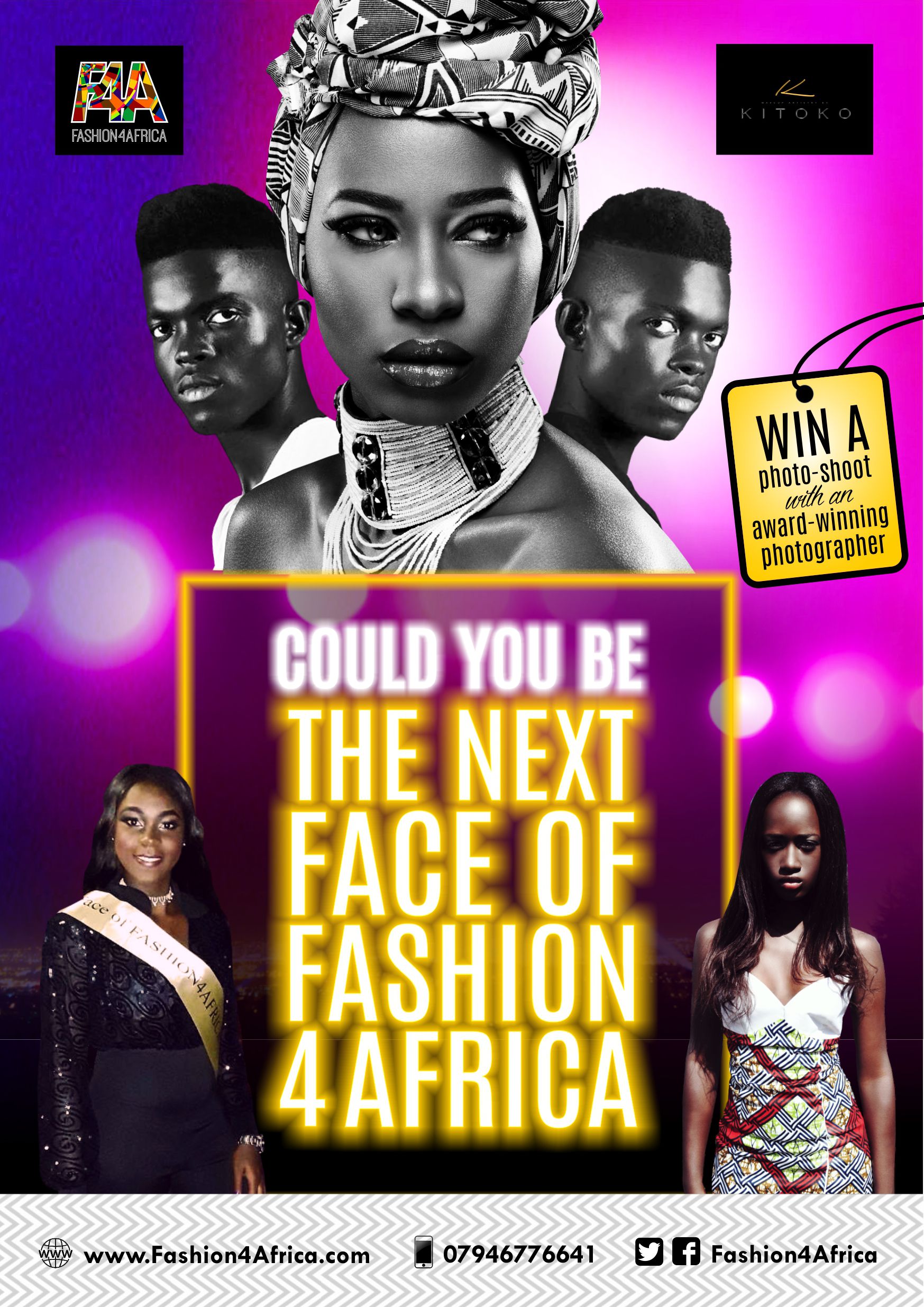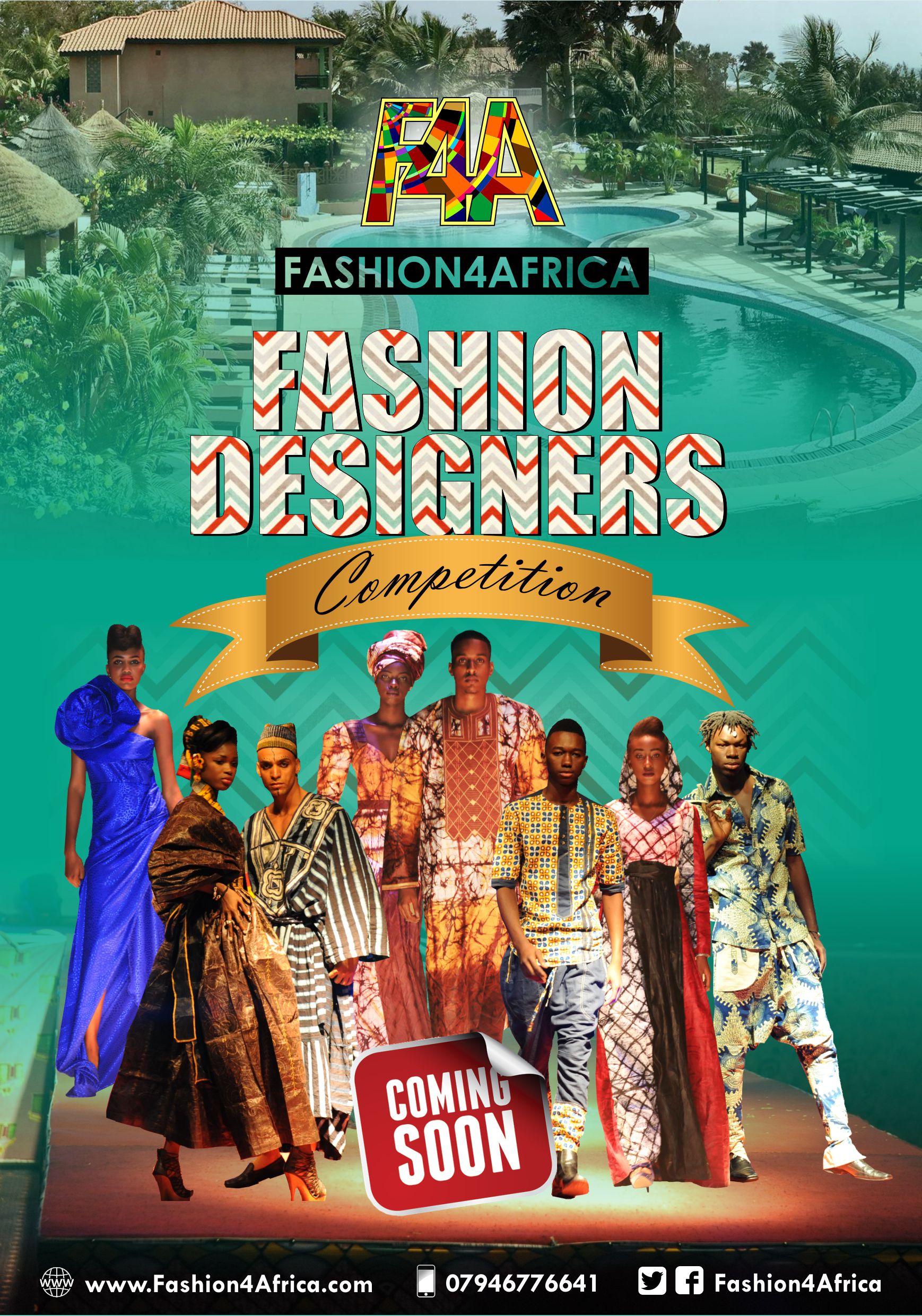 (All designs in the above image were made in the Gambia)

Book your one to one information session on how to register to participate in the FACE OF FASHION4AFRICA competition and FASHION4AFRICA DESIGNER COMPETITION.

The Final event will take place on Saturday 9th September 2017
Criteria for Face of Fashion4Africa Participants

Male and Female participants are welcome. Must be of African origin or have African heritage including those that of another Race or Mixed Race, .... Female waist size 6-14. Non bleaching participants. Height females from.5:6+ Males from 5:8+.
When attending registration No make up and where possible natural hair. Do not turn up with Friends!

Designers
Your collection must be African Inspired,

We will be hosting monthly exhibitions and talks. If you are a designer, model or creative, why not become a member of Fashion4Africa and enjoy exhibiting and photo-shooting at a discounted rate. The membership starts from £25.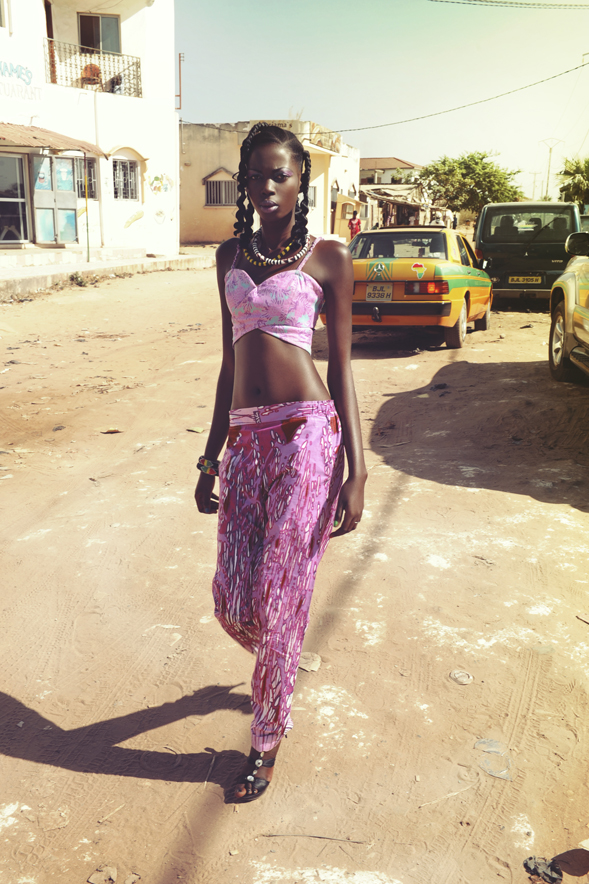 Image credits: Karl Lake of Set Photography in Gambia (last image)

Featured Models: Maimuna Jobe (2012 Past Participant) ( last image)

Designers: Yaws Creation (Maimuna last image)