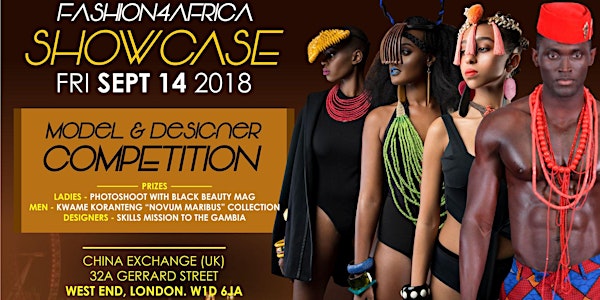 Fashion4Africa UK Showcase 2018 (Celebrating Glamour, beauty & diversity du...
Location
The China Exchange (UK)
32a Gerrard Street
London
W1D 6JA
United Kingdom
Description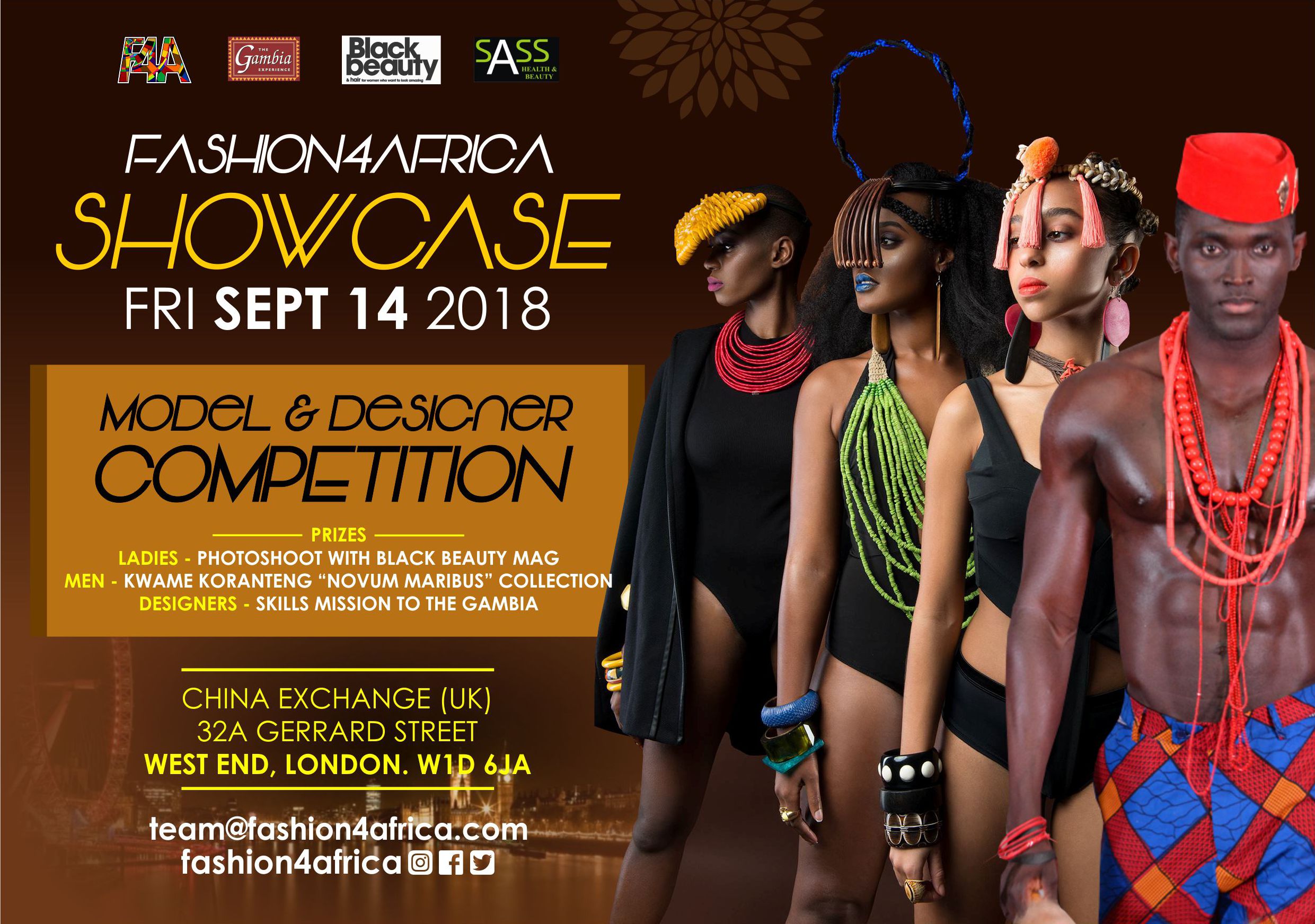 The next event 'Fashion4Africa UK Showcase 2018 model & designer competition will be taking place on the evening of the start London Fashion Week Friday 14th September 2018 at The China Exchange in Soho London. With over 25 models originating from different countries in Africa and over several designers who will win the Fashion4Africa UK 2018 Face and Designer of the Year?
Doors open at 5.30pm
ShowTime from 6.30pm
F4AUK 2018 promises to be an enlightening & entertaining experience. You are invited to support and celebrate all cultures and traditions originally from the continent of Africa. Come and witness a compelling runway show and the battle of the models competing to be the Face of Fashion4Africa UK 2018 and win the prize photo-shoot with Black Beauty & Hair magazine. Whilst the designers look forward to find out whose designs will win them a Skills Mission to the Gambia for 7 days. Join us and the panel of judges to help with the decision making of who will be the winners and sadly the losers of this exciting two events for the price of one!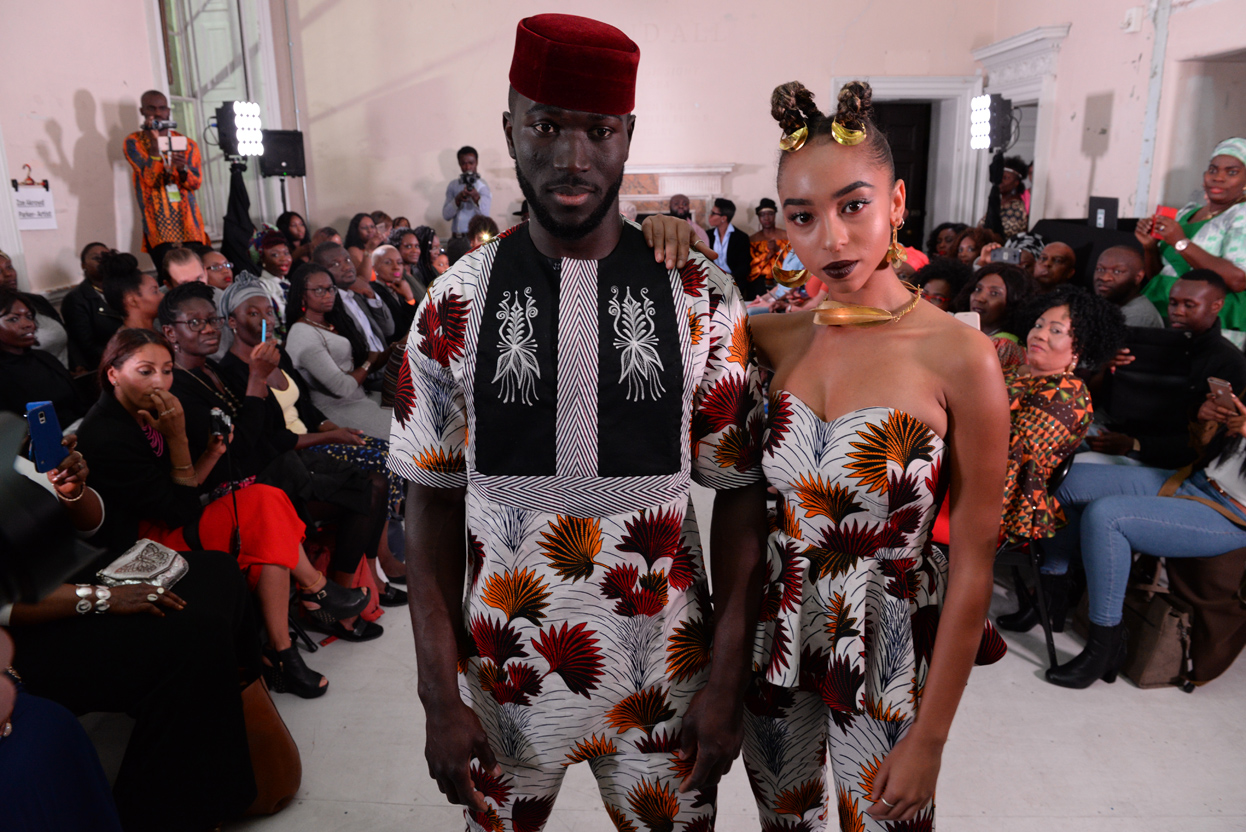 Images from Unix Couture at Fashion4Africa 2017 at Somerset House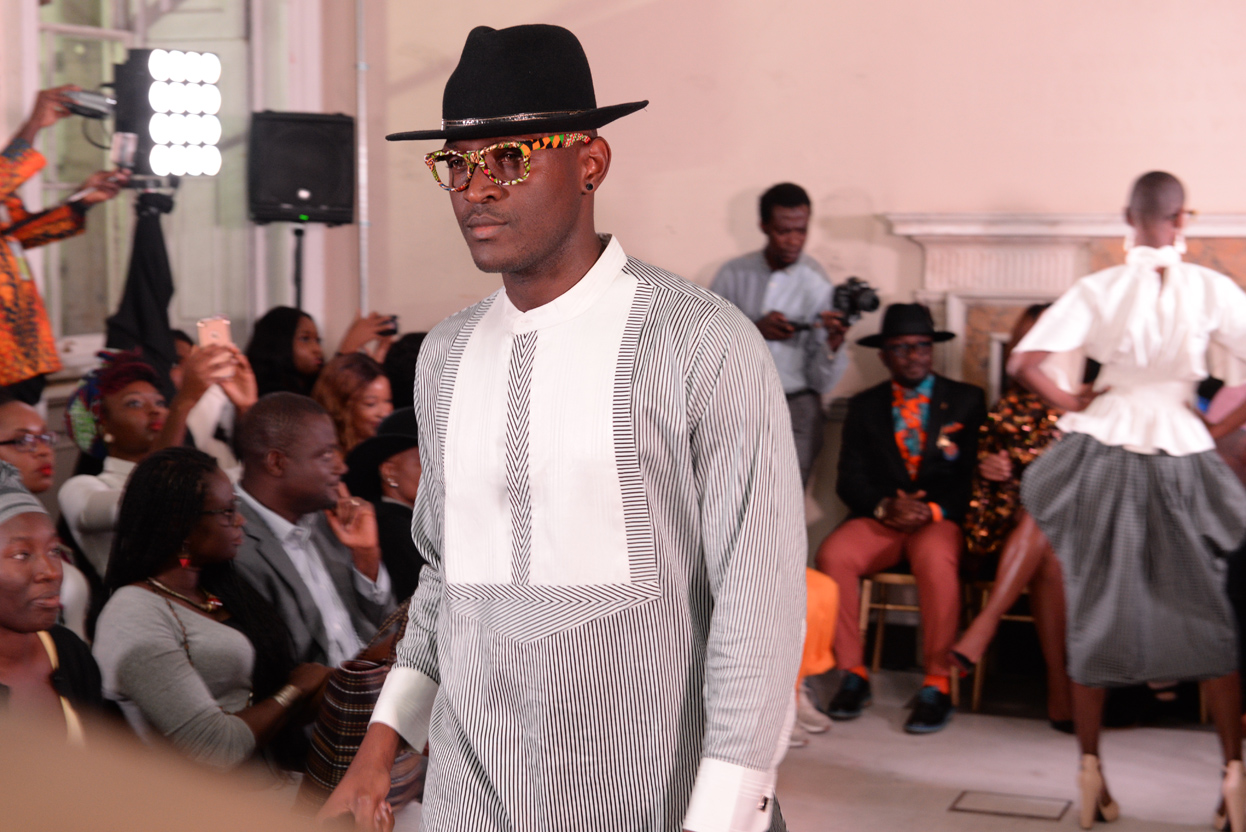 Images of Alfredo Carriera and Ndey Manneh Faces of Fashion4Africa UK 2018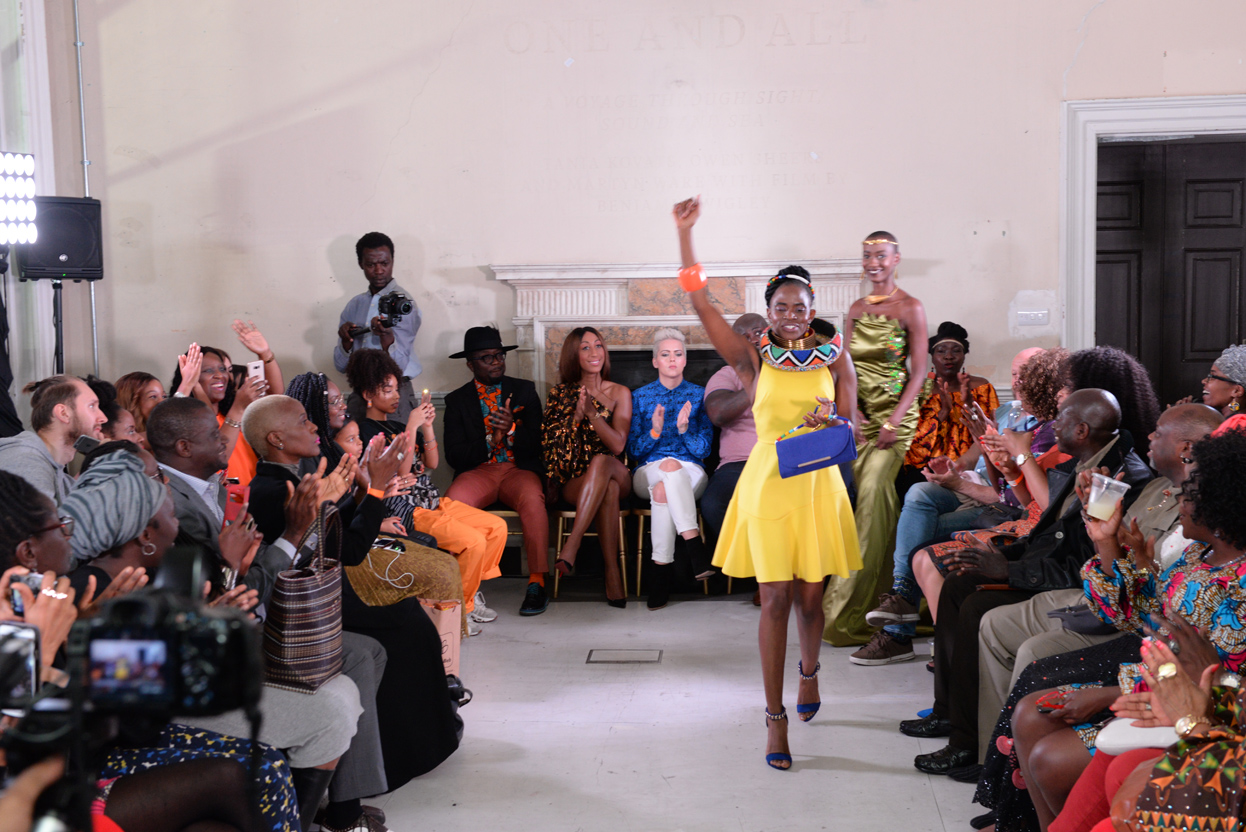 Designer Niki Moyo winning Fashion4Africa UK Designer of the Year 2017
Image credits: Karl Lake of Set Photography