'Fashioning our History' - The Documentary - Film Screening at Lexi Cinema
'Fashioning our History' hosts a FREE Screening of our Final Documentary for the Mayor of London's - Brent 2020: London Borough of Culture.
About this event
Fashioning our History is a Brent 2020 Culture Fund project Funded by Brent Council and the Mayor of London, which won the Pride of Brent Award in 2021 and featured in the Brent and Kilburn Times for its outstanding achievements within the community. Now, we are delighted to announce that we will be hosting a FREE film screening of our final documentary with thanks to the Lexi Cinema. The documentary was filmed and edited by Matilda Davy Film and documents how the project unfolded despite the grip of a global pandemic, encouraging diversity within the creative industry and supporting the community and young people throughout the pandemic.
The film screening shall take place at the Lexi Cinema in SCREEN 2. Due to the room capacity of SCREEN 2 (30 guests only at one time), we have split the 3-hour event into 6 - 30 min slots, you may choose which slot best suits you but please also be aware that you will only be able to have access to Screen 2 for your 30 min slot ONLY as we have other guests to consider. This means that you must be punctual to the slot you have booked as you may be declined entry if you turn up late for your booking.
The documentary (Approx 10 mins) will be on a rolling Loop for the duration of the 3 Hour event.
Refreshments will be available for you to purchase at the Lexi Cinema Bar throughout the event.
Please be advised that mask-wearing is required, unless exempt, for the well-being of all visitors, staff, and volunteers. Visitors are encouraged to maintain social distancing and use the hand-sanitisers provided throughout the venue
We will only allow walk-ins to the event should there be available space in SCREEN 2 after the first 10 minutes of each slot (should capacity allow) so it's best to book a ticket for the event in advance to avoid us having to turn you away.
PLEASE NOTE: The Screening will be followed by a 30 min Q & A Session with Creative Director Warren Reilly and Film and Media Officer Matilda Davy - Please note that you MUST BOOK A SEPERATE TICKET FOR THIS EVENT following the Link below:
Artist Bios:
Matilda Davy (Film and Media Officer of Fashioning our History) is a London based filmmaker. Matilda studied Moving Image BA(Hons) at the University of Brighton graduating in 2019, where her work was based primarily on experimental documentary. Since graduating from university, Matilda has focused on arts-based digital communications for arts organisations.
Warren Reilly (Creative Director of Fashioning our History) is an artist and designer from Harlesden with a bachelor's degree in Textiles in Practice from Manchester School of Art. Warren's work explores the world of applied art through fashion and textiles and uses these mediums to examine social design as a means of protest and exploring identity. His 2018 Dissertation "Pageboys to Protégés" informed the framework for the development of the Fashioning our History Project.
Project Details:
The project was funded by the Brent 2020 Culture Fund as part of the Brent 2020: London Borough of Culture programme. The work, from participants ranging from ages 12 to 22, explores the rich history and culture within Brent through a range of media and will be viewed alongside a hand-illustrated fashion installation piece. Elements of participants work are illustrated onto an eighteenth-century inspired dress, created by the projects Creative Director, Warren Reilly and Garment Technologist, Nicola Cummings. By reclaiming this style of dress (originally associated with the aristocratic elite) the installation piece represents a symbol of social change.
The participant's artwork is a result of a series of online art and fashion workshops along with talks held during the recent lockdown, hosted by the Creative Director of the Fashioning our History Project, Warren Reilly, and a core team of 8 other creatives within the fashion and art industries. Creative Director Warren Reilly says "'Fashioning our History' is here to support the community in a time of seismic change, to inspire the next generation of creatives in the Borough of Brent and beyond. We hope that 'Fashioning our History' will encourage young creatives local to Brent and further afield to pursue their artistic passions. The project has also provided young creatives with the confidence and experience they need to begin their artistic journey."
All the work that has been produced will be inaugurated into Brent Museum and Archive upon completion, which means that the project in its entirety will be stored for future generations, available for the public to handle, study and enjoy.
For More Information, Visit https://brentfashioningourhistory.com/
Social Media and Promotion:
Instagram: @foh.brent
Facebook: https://www.facebook.com/foh.brentpublic
Vimeo: https://vimeo.com/user123310667 (Fashioningourhistory.brent)
Tumblr: https://brentfashionhistory.tumblr.com/
Tags: #fashioningourhistory #brent #boroughofcultures #londonboroughofculture #mylocalculture #fohbrent #fohtoday
To download press information, including high-res copyright approved images and high res logos, go to link: https://drive.google.com/drive/folders/198wGhI4U4S7UJmU1h4hpiJ6HtCopDkjU?usp=sharing
*PLEASE NOTE: Reproduction of each image must be accompanied by the relevant copyright information. Images may not be cropped, edited, overlaid with text or altered in any way without prior consent from the Creative Director, Warren Reilly. Images may only be used directly in conjunction with the publicity of The Fashioning our History Exhibition and are for non-commercial use only. Images may not be stored in a retrieval system, copied or passed onto a third party without the prior consent of the Creative Director, Warren Reilly Images should be correctly described, and the author and/or title of the images credited as noted. You will identify the author and/or title when reproducing images. Reproductions for front covers must be agreed upon with the Creative Director, Warren Reilly before publication.*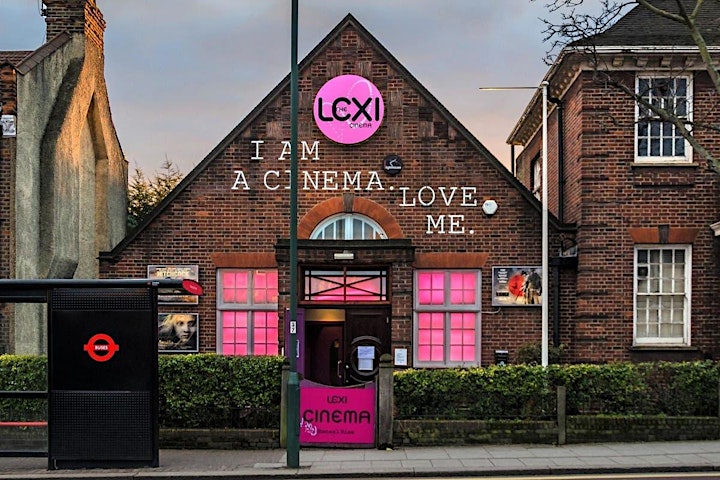 'Fashioning our History' Editorial
Photography: Zuzu Valla Photography
Model and MUA: Jayde Powell
Dress: Collaboration between Warren Reilly, Nicola Cummings, Rosalyn Smith Reilly and community volunteers.
Creative Direction: Warren Reilly
Paper Wigs & Styling: Warren Reilly
Location: Willesden Highroad
Organiser of 'Fashioning our History' - The Documentary - Film Screening at Lexi Cinema