Description
Distributed teams, remote teamwork - are the realities of most of our jobs.
In the past 10 years we have worked with distributed digital and business teams, formed our own distributed team around the world and we believe that remote teamwork can be learned and always done better.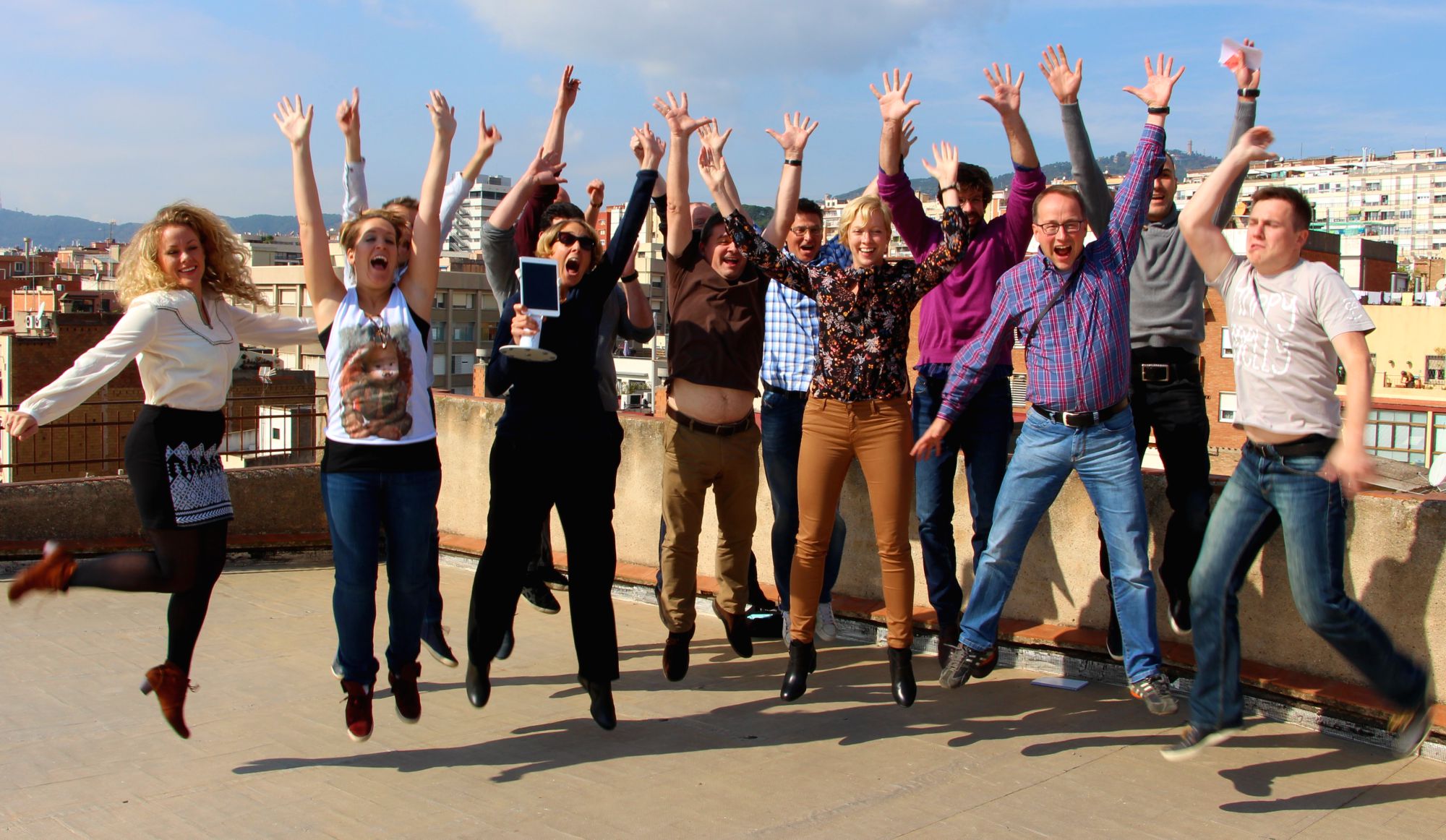 Image: Our distributed team, Happy Melly meeting c.a. twice per year (Barcelona, 2015)
Objective of the Workshop: Learn and apply remote working practices for productivity
For work-from-home or highly distributed team members, we will talk about how to collaborate in teams remotely, whether you are creating a product or running a business function. We will discuss agile productivity practices and how they help organise remote teams.
We will demo a number of remote working tools during the workshop. It is not necessary for you to bring a laptop, but if you can, you can try out the tools real-time with us on the day.
Training Agenda
Why your team is probably a distributed team anyway

6 Lean Agile Principles for remote team productivity

transparency

limiting work in progress

trust

break it down (small tasks)

focus (sprint concept)

measuring progress (shared goals and metrics for learning)

Team agreements for remote teams

how to develop collaboration, trust, accountability

Remote product development and design practices

envisioning product strategy, remotely (Storiesonboard)

collaborating on user story maps, remotely (Storiesonboard)

team communication and collaboration tools to manage agile sprints
asynchronous communication (Slack, Scrummate)
synchronous communication (Zoom video)

Productivity boosting practices for smooth communication and collaboration

team goals and productivity metrics (OKRs using weekdone)

meeting practices (timing, structure, frequency)

working out loud practices
Remote working tools we will demo:
Storiesonboard - remote team brainstorming and user story mapping
Scrummate - a lightweight tool to manage your todo-list and get started with scrum
Slack - team chat and communication tool, almost replacing emails
Zoom - team video tool
Weekdone - working out loud tool, sharing weekly goals and achievements
Facilitators:
Andrea Darabos - agile coach for corporates as well as startups, currently @Vodafone. Passionate about design sprints and innovation, business growth hacking and good remote working to maximise access to talent and to work-life balance.
Dawn Wesolek - agile coach for corporates and career coach for female entrepreneurs, currently @HSBC, previously @Barclays. Passionate about agile product development, entrepreneurship and reducing commute, increasing wellness and working from fun places.
Book quickly as the number of attendees is limited to max. 12 people.
What's Included in your price:
A light lunch with salad and sandwiches, soft drinks and an enriching, practice-oriented workshop on the topic. Access to the summary of the discussion after the event.
We are looking forward to have lunch with you!
Image credit: Lisette Sutherland, picturing the Zoom videoconferencing tool.