FATHER'S DAY TASTING WITH JACK DANIEL'S AND WOODFORD RESERVE - FREE
Exclusive Father's Day tasting with the powerhouses of American Whiskey - Free
About this event
Reward your Dad this Father's Day with a bottle of exceptional American Whiskey from Jack Daniel's & Woodford Reserve and join a complimentary tasting with the Master Distillers from Jack Daniel's and Woodford Reserve, Chris Fletcher & Chris Morris, hosted on Wednesday, June 30th, at 8pm.
As a UK exclusive, the two titans of American Whiskey will talk with Waitrose Spirits Buyer, John Vine, about the process of making these three whiskies from grain to bottle.
A mini cocktail masterclass will be shared for each expression.Introducing Woodford Reserve Exclusive Selection: Sweet Aromatics, a new limited edition expression for 2021, personally selected between Waitrose & Partners and Master Distiller, Chris Morris alongside the new Woodford Double Oaked premium expression, that goes through additional maturation in heavily toasted and lightly barrels to impart added depth of sweet oaken character as well as fruit, vanilla and caramel notes.We will introduce Jack Daniel's Single Barrel, a new addition to the Waitrose American Whiskey premium category, a premium expression of Jack Daniel's that comes from a single barrel, specially selected by the Master Distiller. The barrels are found in the highest reaches of the warehouse, where the barrels are exposed to the most fluctuations in temperatures. Only one in one hundred barrels are deemed worthy to be in a Jack Daniel's Single Barrel, resulting in a whiskey full of richness and complexity.
About Your Instructors:
Chris Morris
MASTER DISTILLER
Chris Morris knows whiskey. As the second Master Distiller at the Woodford Reserve Distillery, Chris was an integral character in the development of Woodford Reserve. As head Master Distiller of one of the world's fastest growing bourbons, he spends his days innovating and planning future releases.
The mastermind behind Woodford Reserve Double Oaked, Rye, and Master's Collection, Chris knows the keys to making good whiskey are time and patience, but having a sense of good craftsmanship is also a talent that goes a long way.
Chris began his career in bourbon in 1976 as a trainee in Brown-Forman's central lab. In 1997, he found himself as an understudy to Lincoln Henderson, Woodford Reserve's Inaugural Master Distiller, who in 2003 Chris succeeded. In the years that followed, Chris was responsible for creating the world's first bourbon finished in Chardonnay and Pinot Noir Barrels. He's also credited with developing the world's first maple barrel; a difficult feat made easier when you command your own cooperage.
Chris Fletcher
Master Distiller
Lynchburg-born Fletcher, who has served as assistant master distiller at Jack Daniel's for six years, was appointed Master Distiller in September 2020.
As a master distiller, Fletcher is responsible for maintaining the quality of Jack Daniel's and will oversee innovation. He will also serve as a global ambassador.
Furthermore, Fletcher will manage the new Distillers in Training programme, which will recruit and mentor the next generation of whiskey makers.
Fletcher worked as a part-time tour guide for Jack Daniel's in 2001 while attending university. He graduated with a BS in chemistry from Tennessee Technological University in 2003 and worked as a chemist with Brown-Forman in research and development for eight years. Prior to joining Jack Daniel's, Fletcher worked in the Bourbon industry for several years.
Fletcher is also the grandson of former Jack Daniel's master distiller Frank Bobo, who served in the role from 1966 until his retirement in 1989.
Cam Dawson
Jack Daniel's UK Ambassador
Cam has been working as the UK's first Jack Daniel's brand ambassador for over six years, and is one of the foremost industry experts on American Whiskey in the UK. He created the cocktail 'Union Station' exclusively for Waitrose as part of the Jack Daniel's Single Barrel new release.
What you'll need:
Woodford Reserve Bourbon Whiskey
Jack Daniel's Single Barrel Whiskey
Jack Daniel's Tennessee Whiskey
Ingredients:
Jack Daniel's High Ball
40ml Jack Daniel's Tennessee Whiskey
10ml De Kuyper Peche
Soda Water
Union Station
40ml Jack Daniel's Single Barrel
10ml Drambuie
10ml Triple Sec
Fresh Rosemary
Woodford Old-Fashioned
50ml Woodford Reserve Bourbon
10ml Sugar Syrup
2 Dashes of Angostura Bitters
Orange Peel
Rocks Glass
Ice
Joining a virtual experience: Our Virtual Experiences will take place via Zoom. We'd recommend using a laptop or desktop if possible to make it easier for you to take part. Two days before your Virtual Experience, we'll send you full details on how to join.
You'll need to be a my John Lewis member to book a ticket to this event. If you aren't a member, it's easy to join. Simply click here to get started.
Please note we may record this session for internal purposes only.
Please note T's and C's apply.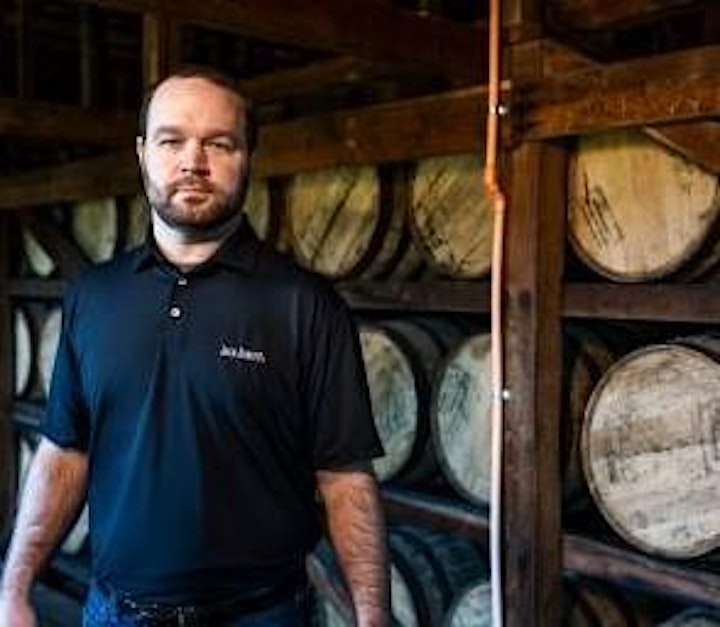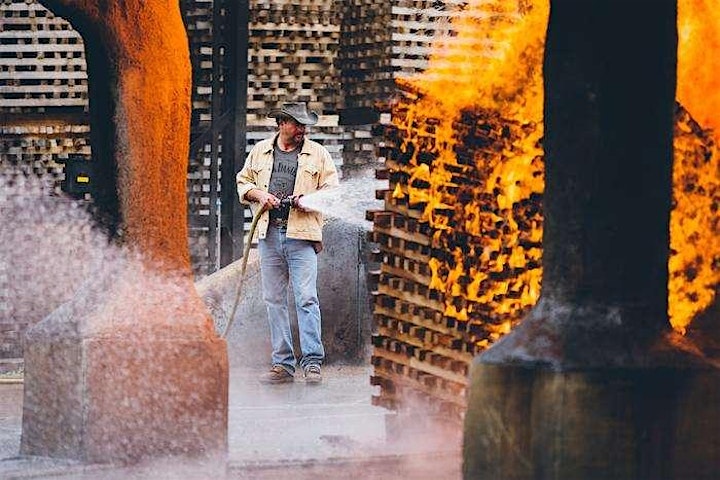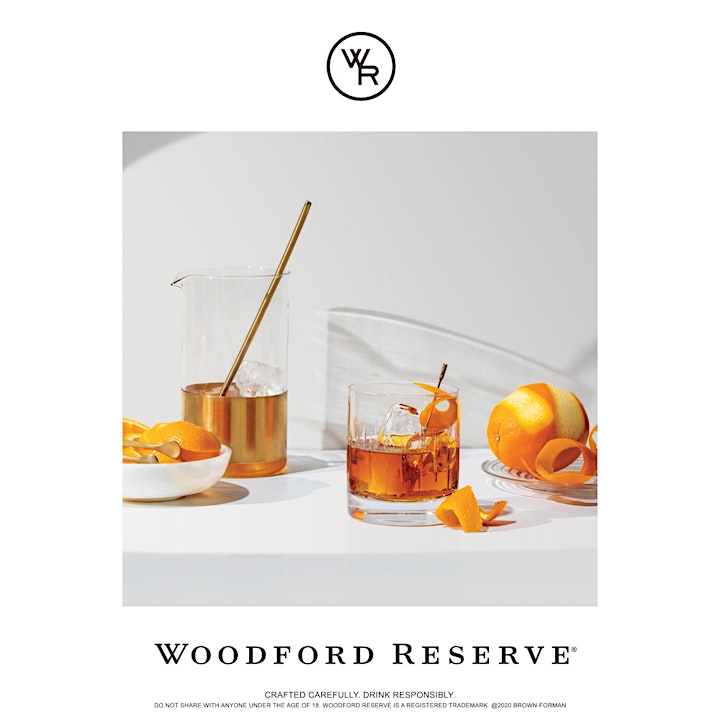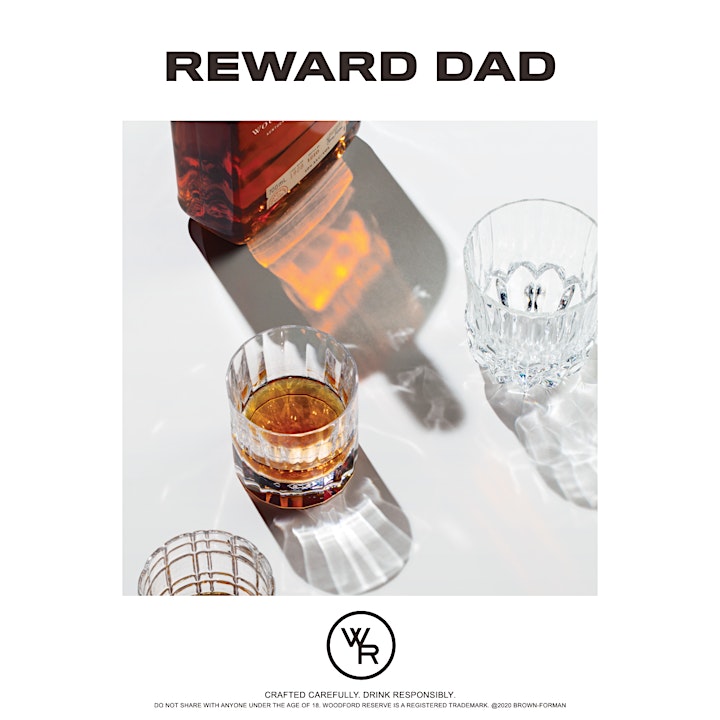 Organiser of FATHER'S DAY TASTING WITH JACK DANIEL'S AND WOODFORD RESERVE - FREE