Description
Undoubtedly The Best Father's Day weekend Out in Essex
dads go Half Price (saturday) or £9.99 (sunday) When Tickets are brought online only
dads go half price offer finishes june 14th 2019
Shows, stunts, entertainment, food, shopping, kids area, fun times
Around every corner Father's Day goers can expect to find those little-unexpected touches that truly make it a special day out. Whether it's a display of Classic / Custom / Vintage Cars & Bikes, a singalong with the Bombshells, Donkey rides, Fairground rides, pop-up performances, or shopping on some of the Modern to vintage market stands, we can guarantee there is something to put a smile on the faces of grown-ups and not-so-grown-ups alike! A SHOW FOR ALL THE FAMILY we have a great event lined up for you from Extreme motors, supercars – hot rods, classics, custom, choppers, scooters, trikes, modified cars and campers.
Dogs are welcome to the show but must be kept on a lead at all times and please bring bottles of water to keep your dogs hydrated.
What's On
Show opens at 10am and closes at 4pm on both days


Helicopter Rides
An exciting and visually astounding helicopter flight is the perfect gift for someone who is an adrenaline junkie or someone who has a passion for heights. At the show will be a Bell206 Long Ranger available to ride in, at a cost of £40 per person.


Monster Truck Rides
STRAP YOURSELF IN…The Red Dragon Monster Ride Truck is the only tubular framed race specification ride truck in Europe with 6.5 litre Chevy V8 engine giving more torque to cater for the extra weight of carrying up to ten passengers. Suitable for people young and old as long as they are over 3 feet tall.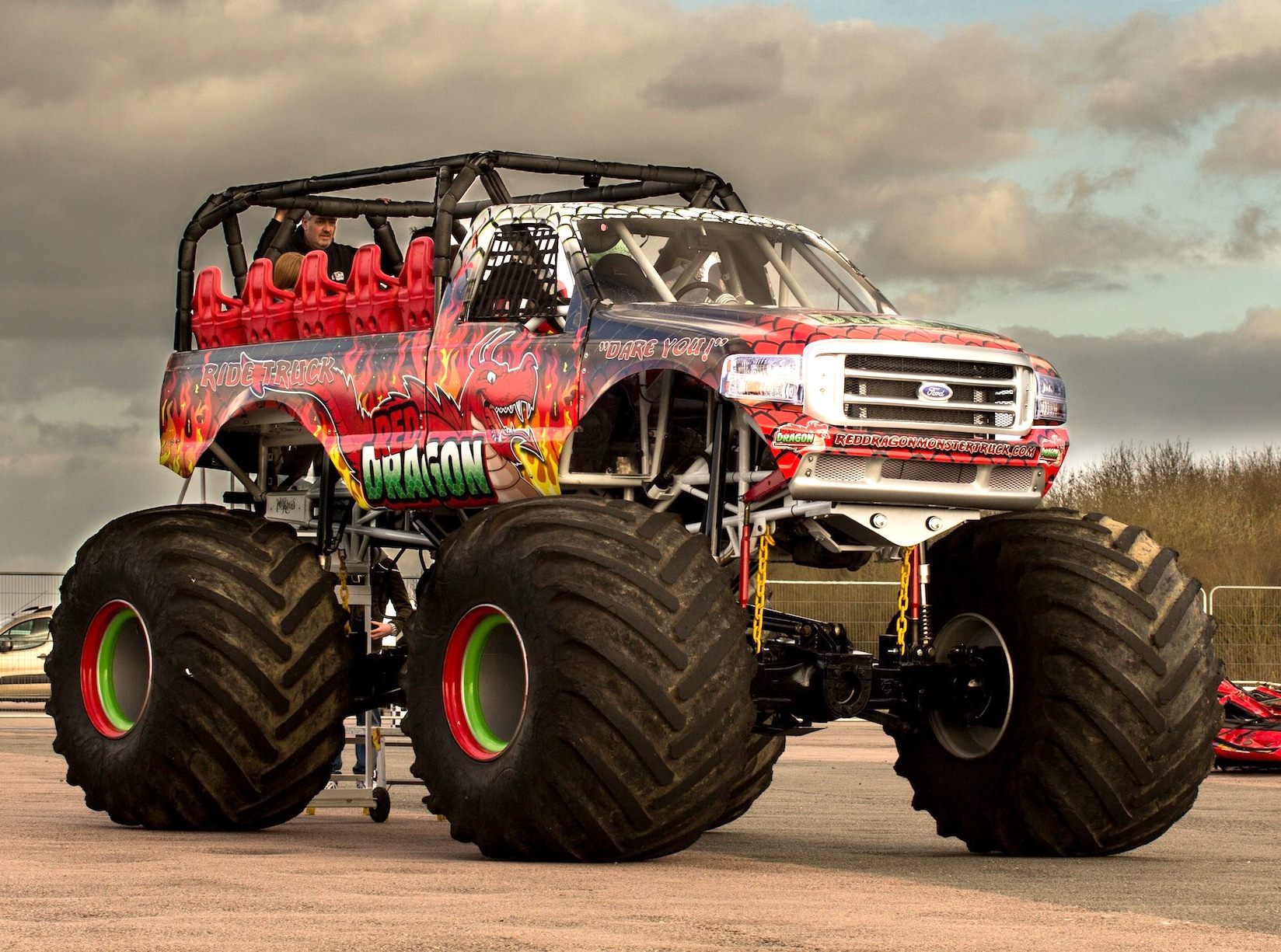 Wall of Death
Welcome to the world famous Demon Drome Wall of Death. Home to death defying tricks and stunts performed on a vertical raceway! Watch daredevil riders perform the craziest of feats, inches from your very eyes as we bring you vintage thrills, chills and spills on the oldest surviving wall of death! Get lost in the nostalgia and allow your senses to indulge in the roar and smell of 1920's Indian motorcycles as the Demon Riders cheat gravity, risking life and limb for your pleasure.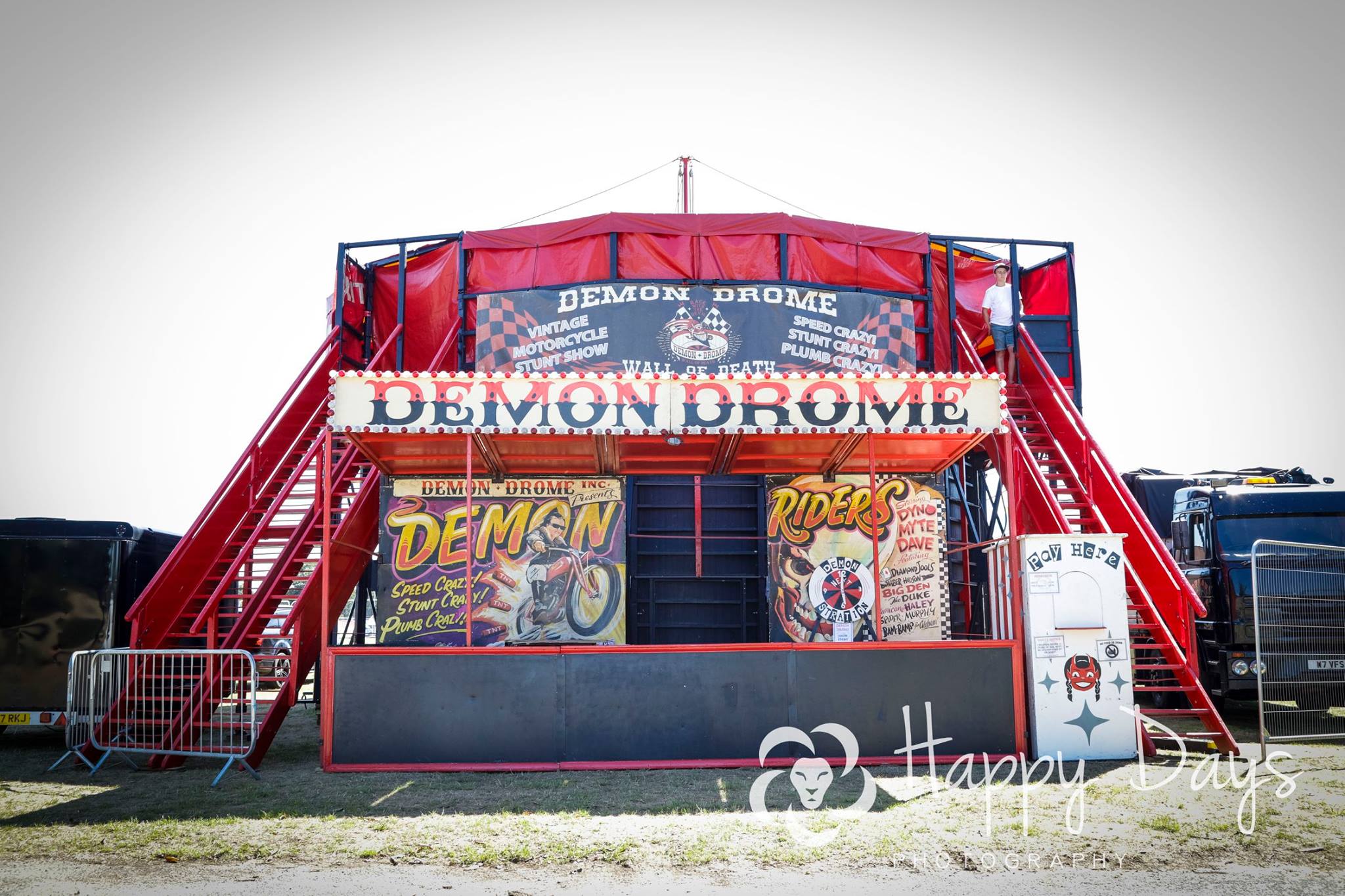 Hayes & Southall MC Present Motorcycle Football (free to watch)
Have you seen football? Have you seen off road motorbikes? Have you seen them together? A football match with a difference. Motorbike football is a must watch for all the family, high speed thrills and spills as riders negotiate there way around the football pitch whilst controlling a very big football aiming to score. The only teams in England and will be live at our show.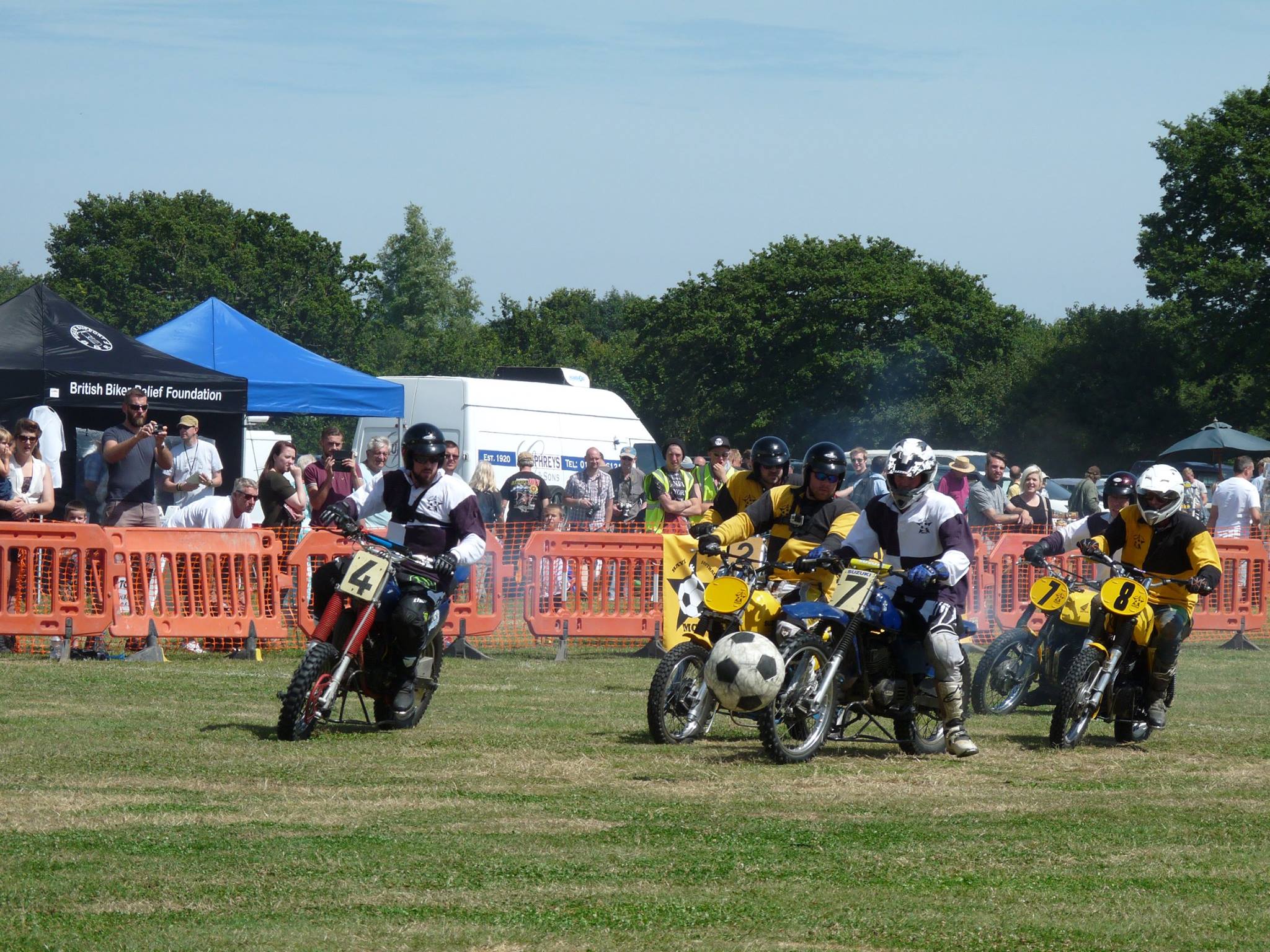 Stannage International Stunt Team

(free to watch)
Highfalls
High Falls on Fire
Motorbike Stunts
Quad Stunts
Ramp Jumping
Car Jumps
Mountain Bike Stunts
Fire Stunts
Explosions
Wheelies
Trick Riding
Holders of two Guinness World Records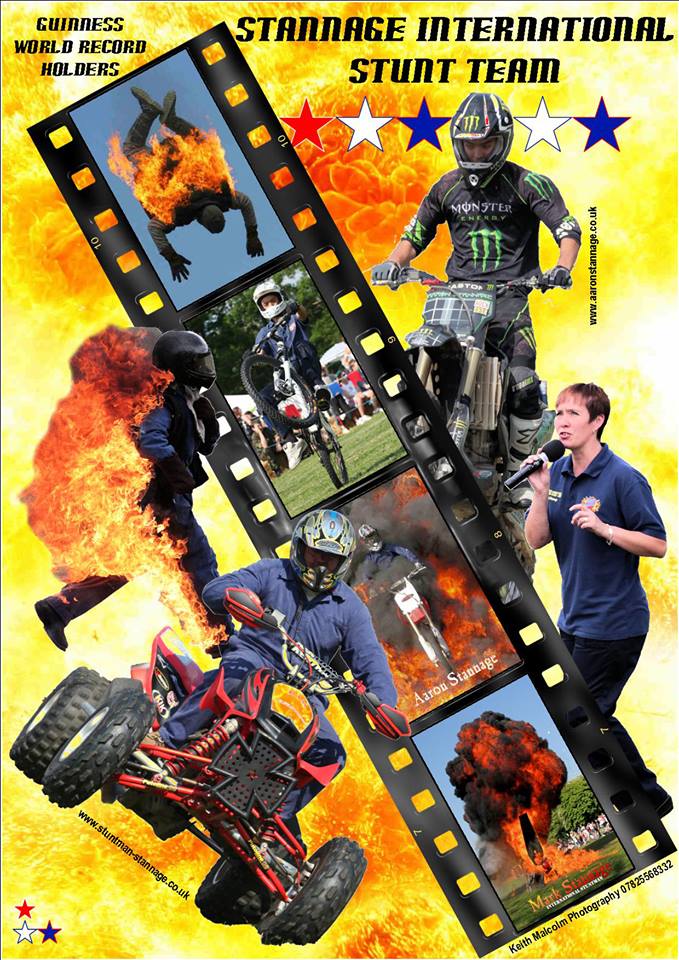 Trials Display Team magicans of motorcycling (free to watch)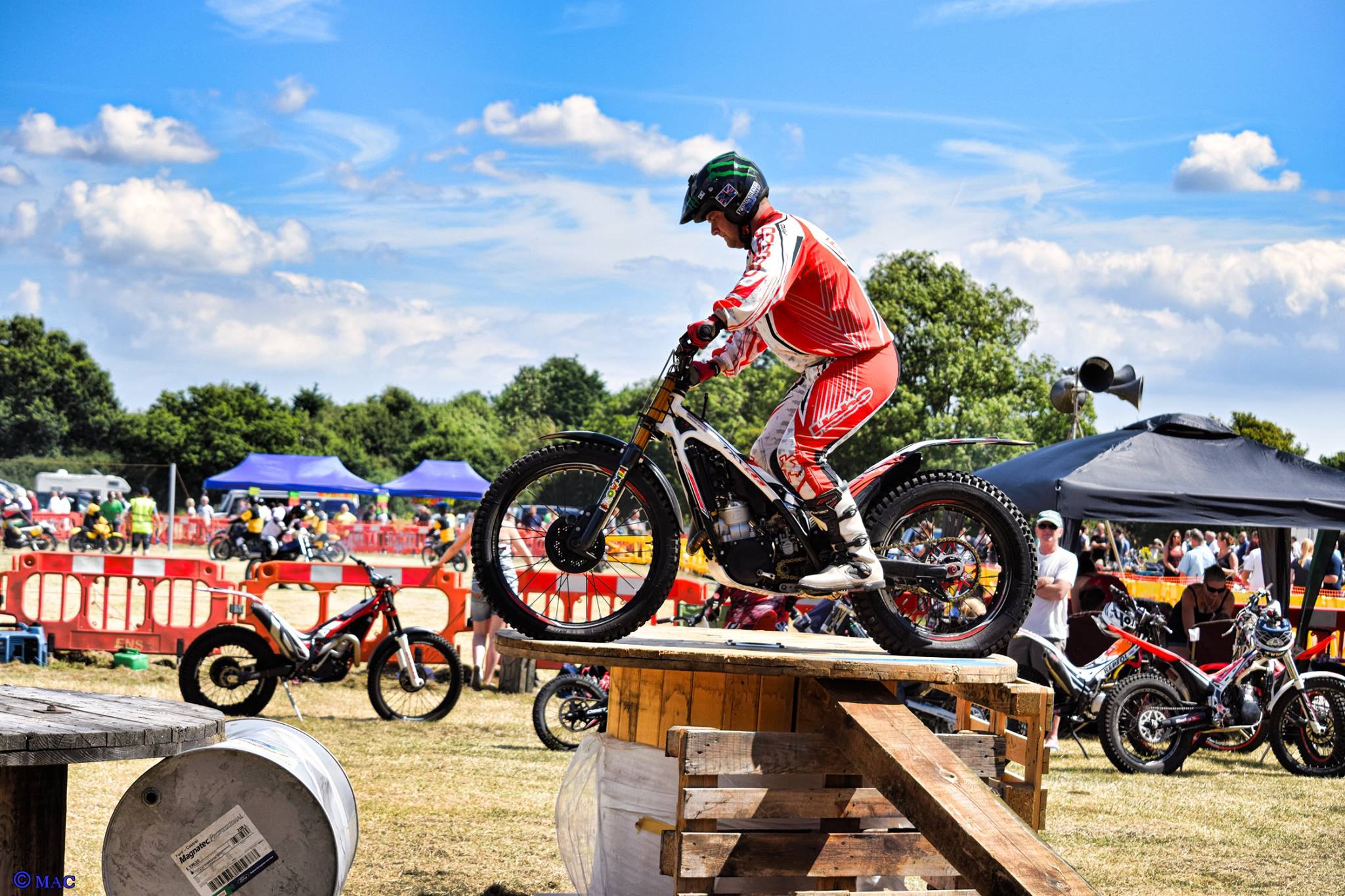 The display consists of massive jumps up vertical walls, breath-taking 'drop offs', a full range of freestyle tricks: wheelies, stoppies, back wheel hops, 180 degree flick turns etc, plus other spectacular stunts which, combined with the showmanship will leave you in disbelief of what you have just witnessed. New for 2019: new tricks, new routines, new bikes, new riders and a bigger than ever show! The non-stop stunts provide high octane excitement and are sure to leave you wanting to see more.
B
IG AMERICAN RIGS
Ever wanted to see a 10 tonne American truck now is your chance and if that's not enough you can get up in the passenger seat and just enjoy the view.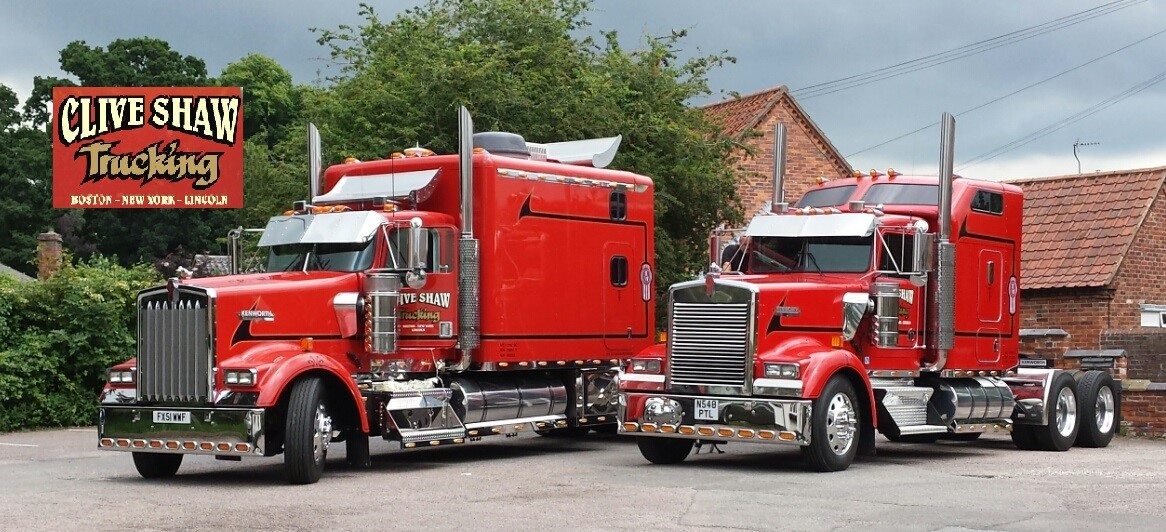 Wheel of Death
The Vander Wheel of Death has been performing throughout the UK and Europe for the last 20 years.
The Wheel is 10 meters at its highest point which revolves on a central axis.
With body momentum we get the Wheel to spin doing jumps, flips, juggling, blind-folds etc
A dangerous act with no safety devices.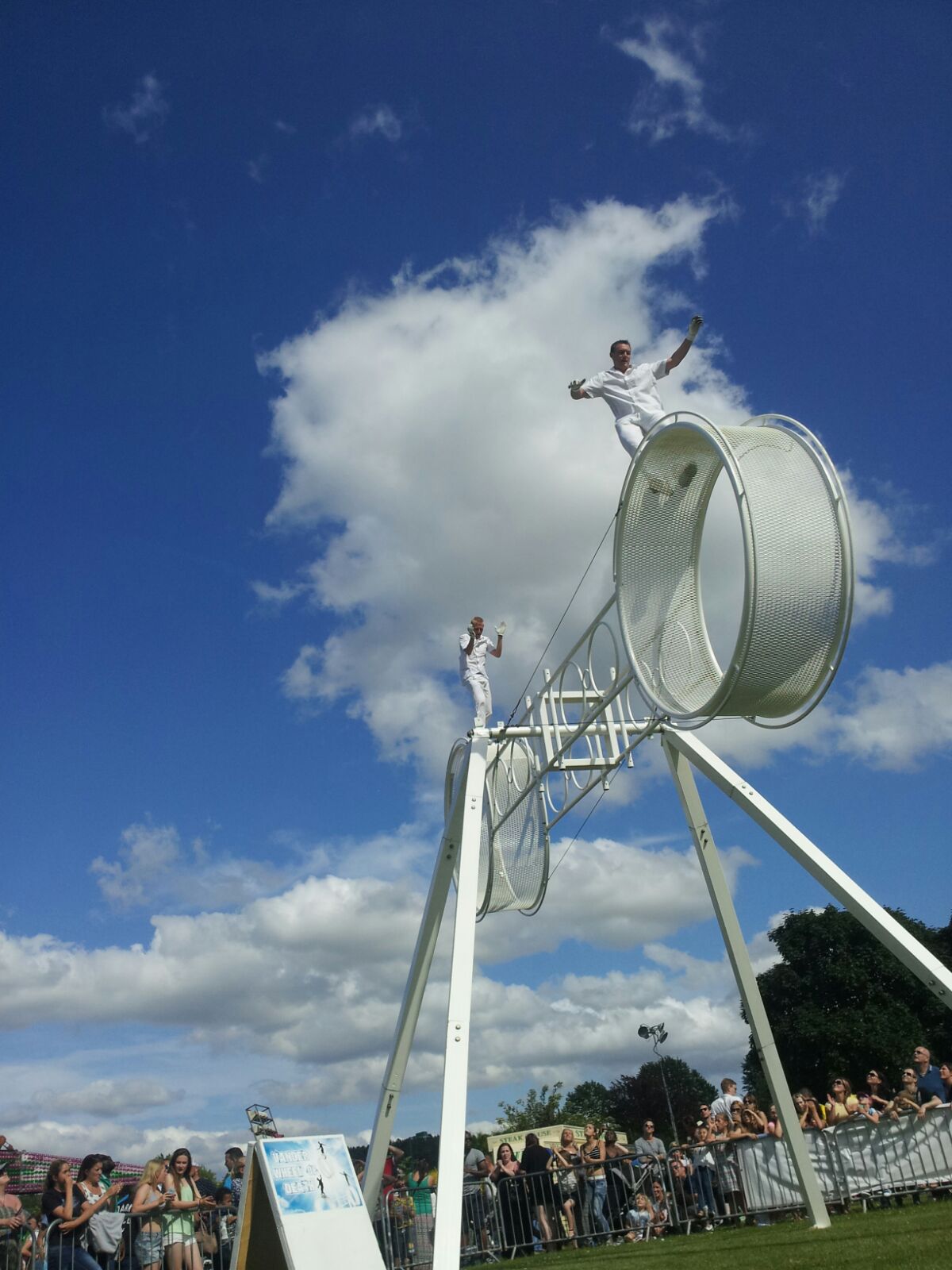 Off-Road Action (free to watch)
Come and witness some of the quickest 2/3 wheeled vehicles with speeds of 0-60 in 2.7 seconds NO BRAKES, NO GEARS !!! and that's just the Kids bikes.


Racing Simulator
You can experience the thrills of the racing track when you climb on board our simulator.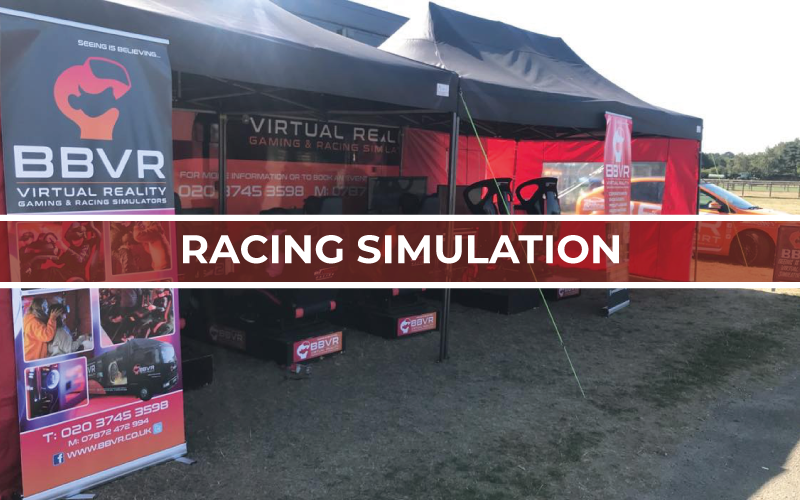 MAIN Stage Entertainment
(free to watch)
LIVE BANDS
Main Stage June 15th
10.00 - 10.30 DJ Nadge
10:30 – 11:00 – Myles Blackwell
11:00 – 11:45 – The Bombshells
11.45 – 12:15 – DJ Nadge
12:15 – 13:00 – Crayon Angels
13:15 – 14:00 – The Piano Girl
14:00 – 14:45 – The Bombshells
14:45 – 15:30 – L.A Tones
15:30 – 16:00 – DJ Nadge
Main Stage June 16th
10:00 – 10:30 – DJ Nadge
10:30 – 11:00 – Rachel Brooks
11:15 – 12:00 – The Bombshells
12.15 – 13:00 – The Busketeers
13:15 – 14:00 – The Sidekicks
14:00 – 14:45 – The Bombshells
14:45 – 15:30 – Café Blue
15:30 – 16:00 – DJ Nadge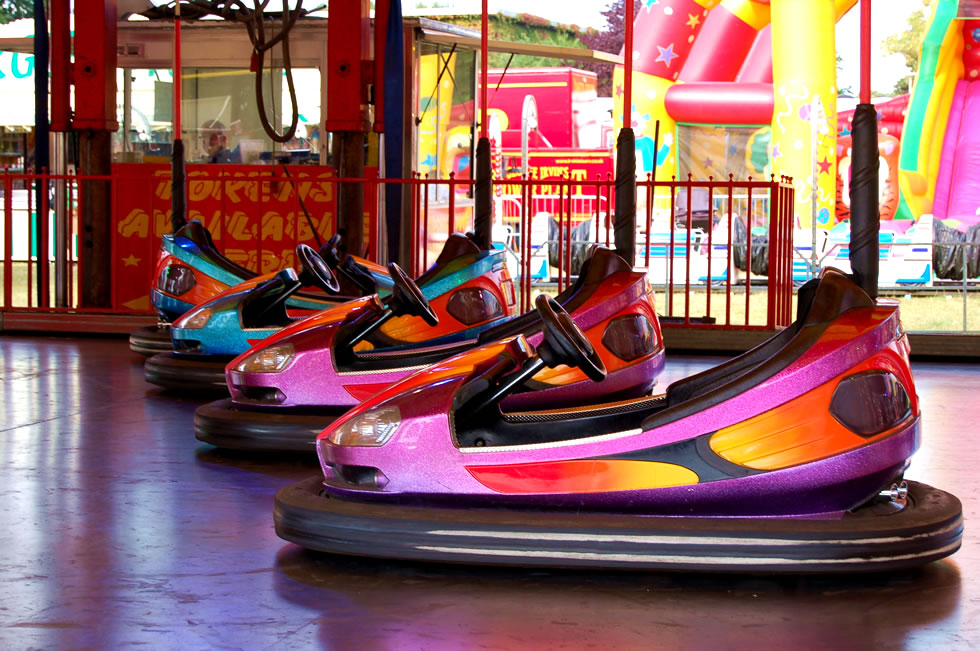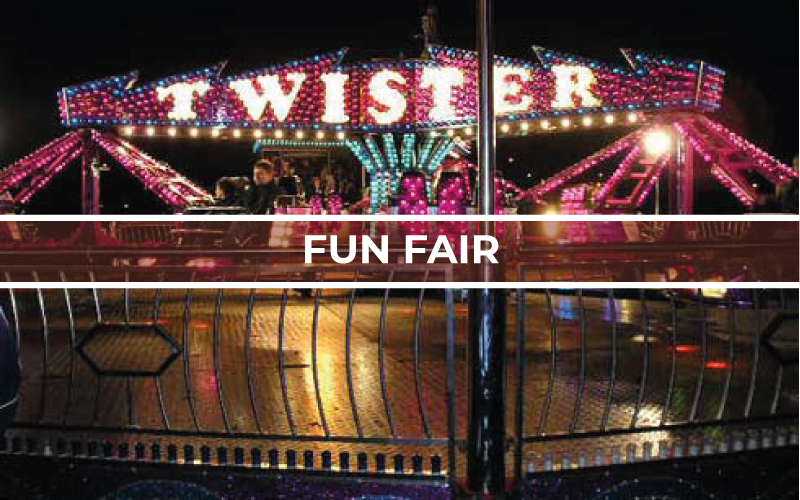 Little Dubbers (Kids Fun Area) FREE INFLATABLE VILLAGE
Step into Little Dubbers magical world and go wild in our enormous Bouncy castle village. Children and adults can also enjoy a taste of what it's like to pilot a Mini movie truck, Which will consist of 4 replica mini famous trucks for kids to drive, Donkey Rides, fun fair rides that all of the family can enjoy, face painting, kids entertainers, racing car simulator, princess appearances on Saturday and on Sunday throughout the day.(under 5s go free to the event, rides, inflatables ETC will have an additional cost).


Circus Avago (free)
Circus workshops taking place in Queen Gardens
Ever wanted to run away to the Circus? Circus Avago invites you to try tightrope, unicycles, juggling, plate-spinning, diabolo, stilt walking and more. Fantastic fun for all.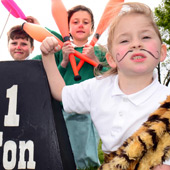 Wonder Wheelers (free)
Have a go on our amazing collection of weird, whacky and unusual bicycles, unicycles, Penny Farthings, bendy bikes, tall bikes, mini - bikes, pedal-goes, fun-wheel and more. Try riding our unrideable bicycle-steer one way and it goes the other!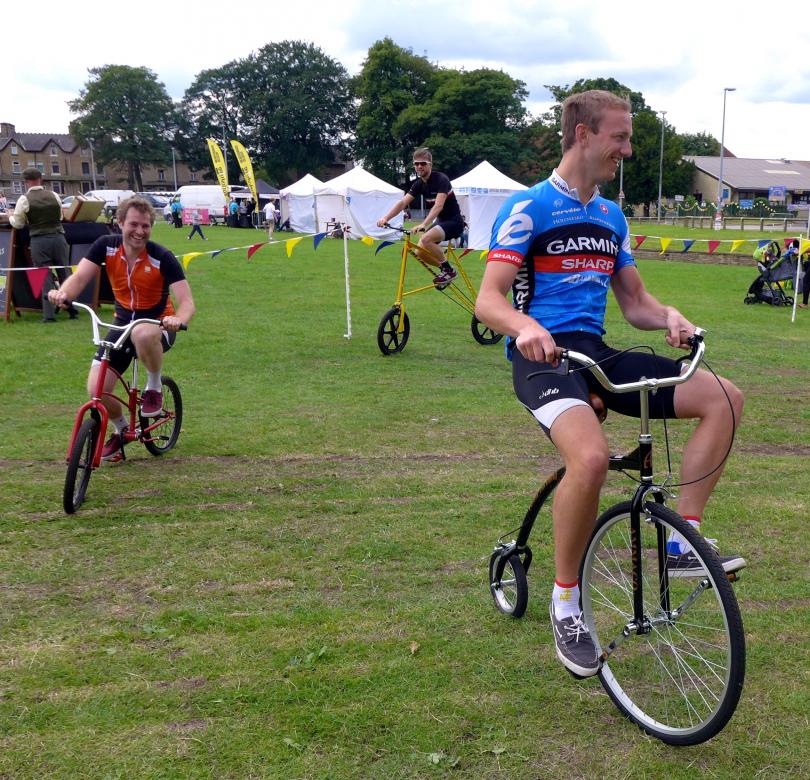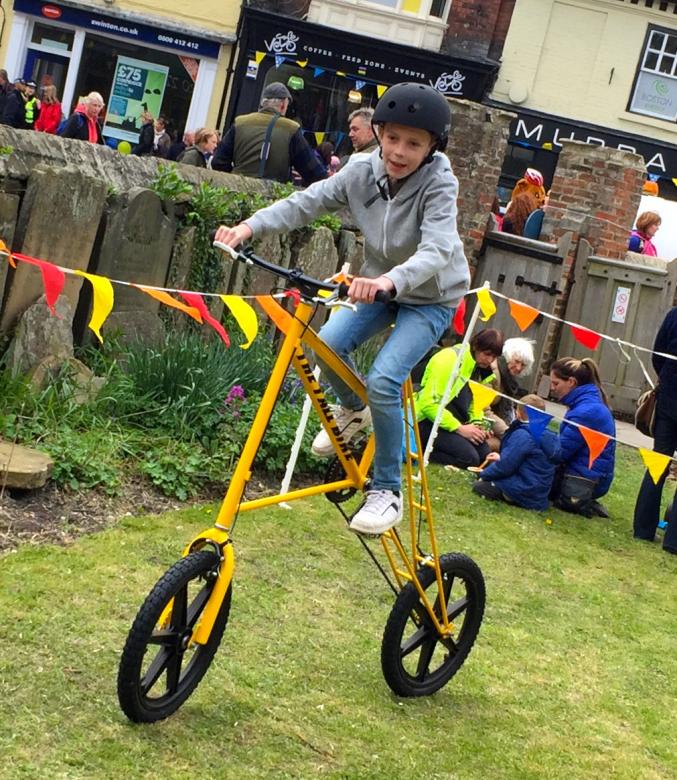 Live Wrestling

(free to watch)
Come and experience the explosive action first-hand. Ladies and Gentleman, Boys and Girls..... Welcome To The War Zone!!! on throughout the weekend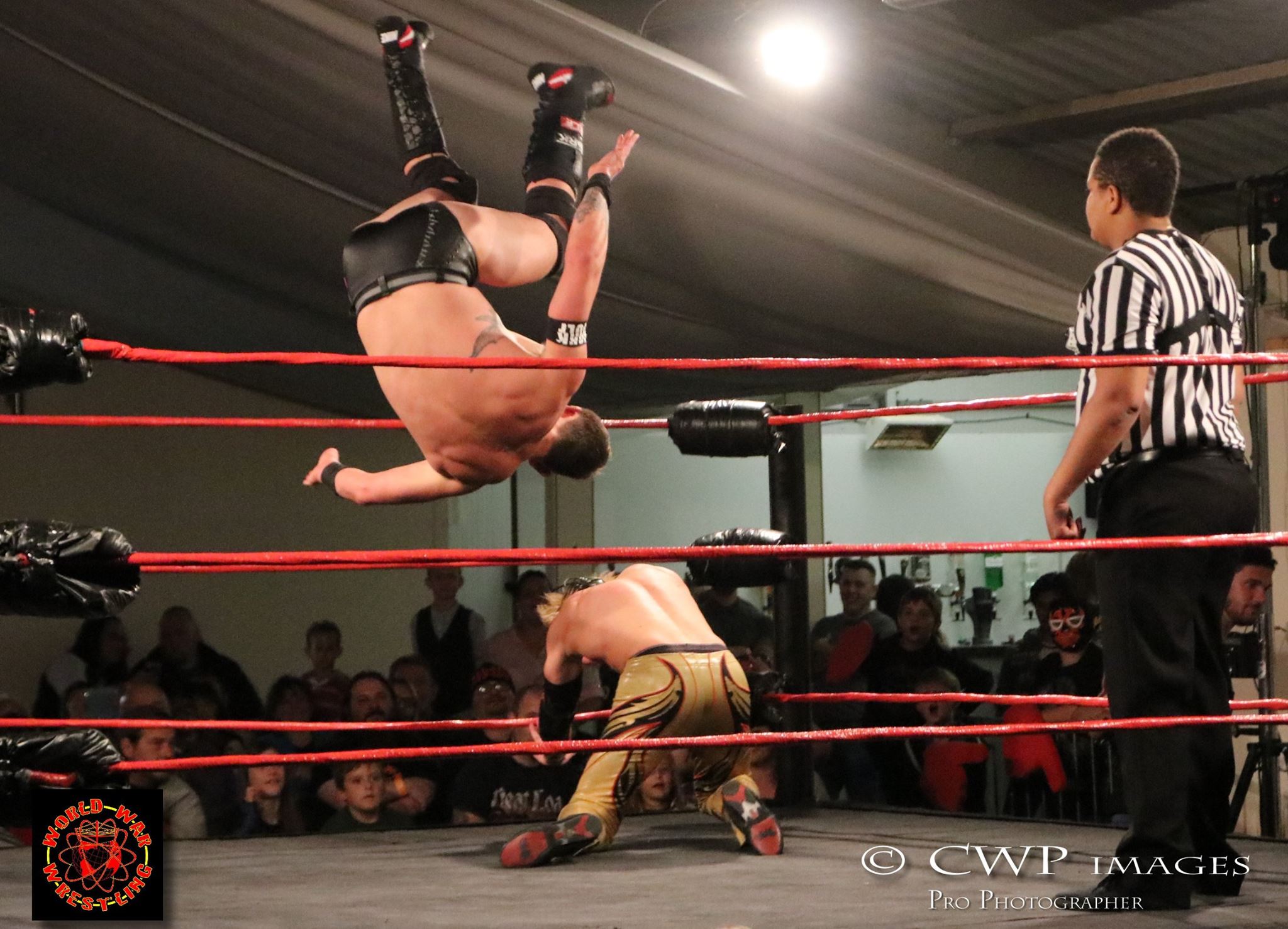 "The Tasty" Food Fair
The Festival of Wheels 'Food Fair will be cooking up a storm.Quality food is very much part of our show, from the vintage tea rooms, to the yummy street food. At the festival of wheels you can sample the flavours of the past and the future; we also have amazing drinks on offer from the bars and stands.


Show & Shine
All types of Cars / Bikes / Vehicles are welcome, all ages, makes, models and styles, Don't miss out go to our Register Page to get the best seats in the house,so you'reat the right place at the right time on Sunday. We've got some Amazing Trophies up for grabs.
Gates to show vehicles open at 7.30 and will close at 10am so please don't be late.
Free entry for all show vehicles includes Driver and vehicle, All other passengers ( over 5 ) are £5 per person ( pre-booked online please click here
Trophy Categories are :
BEST CLASSIC CAR
BEST IN SHOW
BEST CUSTOM CAR
BEST SCOOTER
BEST HOME GROWN
BEST BIKE
BEST MODIFIED VEHICLE
BEST CLUB STAND
BEST TRUCK
BEST CAMPER







Wheels & Deals
See the latest cars, see the latest tech innovations. To the delight of our visitors on the hunt for their next car. Dealerships and manufacturers from across Suffolk will showcase their vehicles across the whole event.
East Coast Mods & Rockers
Choppers, Bobbers, Baggers, Trikes, Street Fighters Customs & Scooters. Whether you're passionate about custom built homemade shed builds, to one off hand crafted monsters, this area has lots of Quality and Style. You're sure to find everything you need and have a great day at the Show.




Trade Stands & Shopping
We have lots of traders on-site selling everything from vintage clothes, shoes and bags to Wheels & Tyres, wax polish to the Complete engines.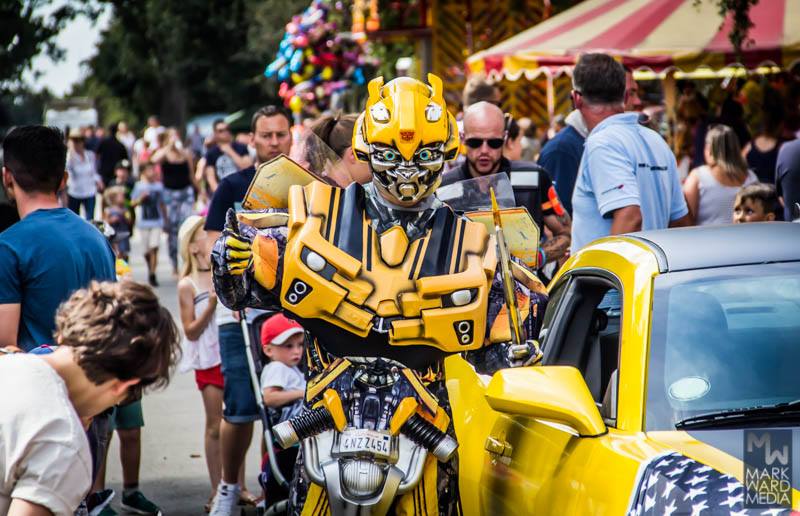 American Car Hire
The Chevrolet Camaro is one of the most prestigious cars worldwide and ours serve only to prove it. These cars allow you to drive in unbeatable luxury and will turn heads no matter where you go, so come and check them out at the show.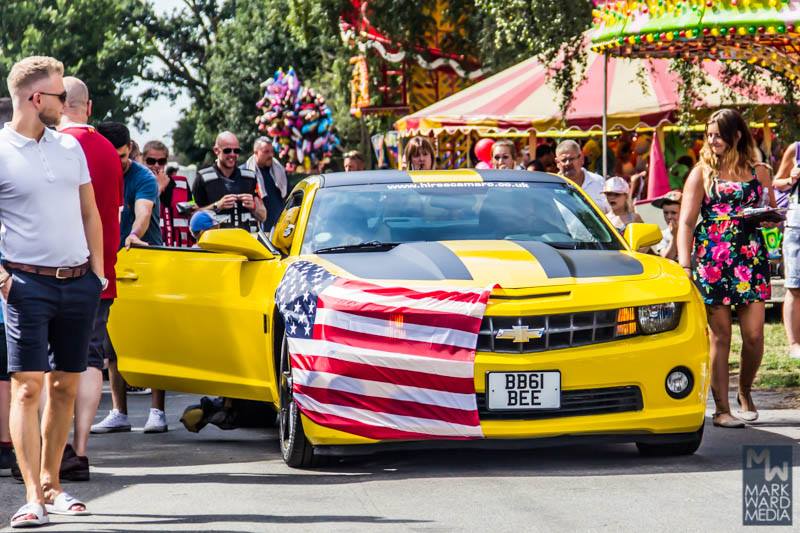 Hot Hire
REAL FIREMEN, REAL FIRE ENGINE. Fully insured, fully licensed and fully converted for a extra special hire!
The first fully converted Fire Engine limousine company of its kind to the Essex area. We provide hire for all occasions.
Movie Cars Display
Our movie car section has on display some of Hollywood's most iconic automobiles including the likes of the Snowman's truck from the all-time classic movies Smokey and the Bandit (replica truck) Herbie, Trotter Van, Mr Beans Car more TBC
What's included in your Entry ticket price FREE to see and do :
The Big stunt show,
Motorbike football,
Live wrestling,
Massive kids area with all inflatables,
Circus avago skills for the whole family,
Wonder wheelers have a go bikes for the whole family,
Off road vehicles demo,
Show vehicles from tot rods to big rigs,
Live music,
Kids Discos
Kids games in the main arena,
Show and shine,
Clubs Area,
Dads go Half Price on Saturday