How To Academy presents... Fatima Bhutto Meets Noam Chomsky | Neoliberalism, the Pandemic and the Urgent Need for Radical Change
About this event
Join the legendary philosopher and activist as he exposes the problems of our world and urges us to prepare for a more hopeful tomorrow.
'For the left, elections are a brief interlude in a life of real politics, a moment to ask whether it's worth taking time off to vote . . . Then back to work. The work will be to move forward to construct the better world that is within reach.' – Noam Chomsky
A giant of both 20th and 21st century intellectual life, Noam Chomsky's influence on the development of linguistics, philosophy, and cognitive science cannot be overstated; but it is as a political thinker, activist and social critic that his ideas have made the most impact outside of the academy.
In conversation with the author Fatima Bhutto, he joins us live from Arizona to shed light on the world in 2021. He will analyse the phenomenon of right-wing populism, expose the catastrophic nature and impact of authoritarian policies on people and the planet, and explore the dynamics of our dog-eat-dog society. And he will share his insights into the recent mobilisations of millions against racism and police violence.
Don't miss this rare opportunity to delve inside the mind of an intellectual titan.
Noam Chomsky is the bestselling author of over 100 influential political books. He is Institute Professor (emeritus) in the Department of Linguistics and Philosophy at the Massachusetts Institute of Technology and Laureate Professor of Linguistics and Agnese Nelms Haury Chair in the Program in Environment and Social Justice at the University of Arizona.
Fatima Bhutto is a Pakistani writer. She is the author of the novels The Runaways, and The Shadow of the Crescent Moon, longlisted for Baileys Women's Prize for Fiction. Her most recent nonfiction book is New Kings of the World: Dispatches from Bollywood, Dizi, and K-Pop (which argues that the West's cultural influence is diminishing across the globe. Her first book is Songs of Blood and Sword: A Daughter's Memoir which deals with her father, Mir Murtaza Bhutto's assassination at the hands of the Pakistani state.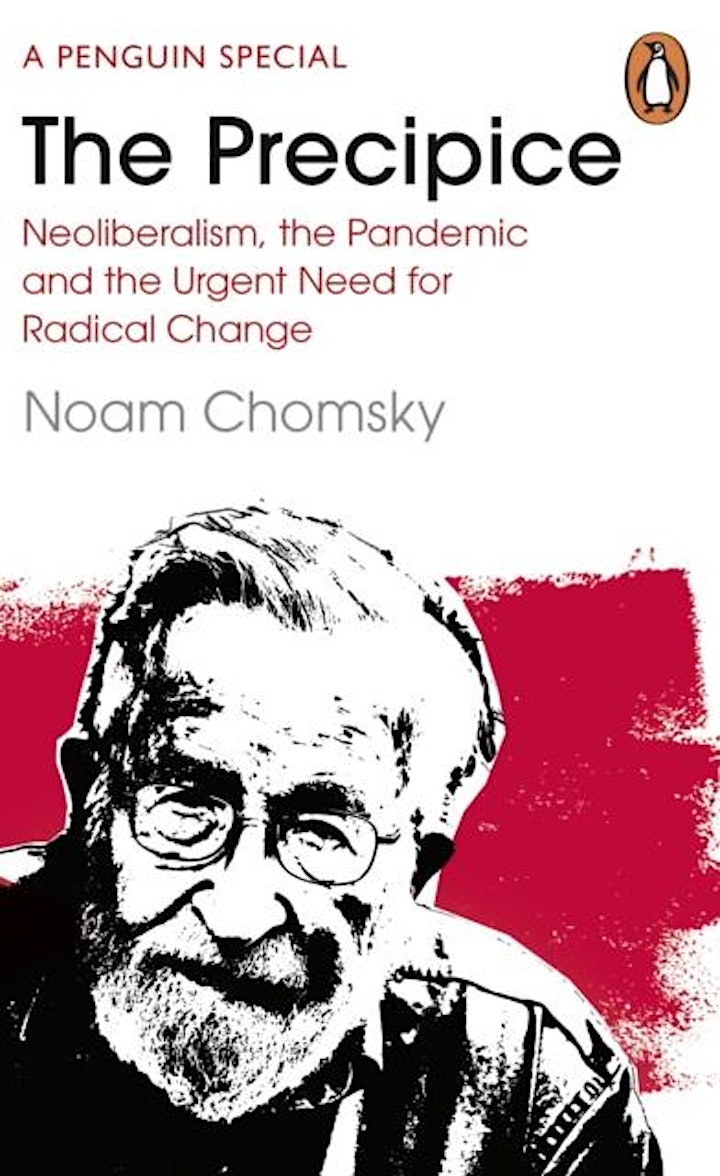 Organizer of Fatima Bhutto Meets Noam Chomsky
How To Academy is an organisation for people who think big. From Nobel laureates to Pulitzer Prize winners, we invite the world's most influential voices to London to share new ideas for changing ourselves, our communities, and the world. 
We host leading artists and thinkers in an unrivalled programme of public talks, debates and conferences – from Yuval Noah Harari to Natalie Portman, Emma Watson to Eric Schmidt.
We help businesses discover transformative new strategies, anticipate the future, and inspire their staff with keynotes and workshops by internationally-acclaimed economists, psychologists, politicians, and thought leaders. 
We offer masterclasses live and online with experts in essential twenty-first century skills, like leadership, public-speaking, decision-making and resilience. And we make books, podcasts and films to share insight and innovation around the world.