About this Event
See and buy decorative antiques, salvage, vintage reclamation and textiles. Ride the spectacular Steam Train, visit the museum in the Railway Station enjoy a delicious selection of food and drink from the wide range of local vendors all to a live soundtrack from fabulous live performers throughout the weekend.
During Saturday and Sunday The Fawley Museum Society Trust have volunteered their time to have the spectacular steam train running, they will be offering rides in return for a small donation, the Fawley Railway Museum will also be open.
Tickets to the Charity Gala Preview Evening 6pm - 8.30pm Friday 31st May, are available to buy here and include admission to the event over the entire weekend. Traders will be open late and food and drink will be available.
Advance Tickets for the Saturday and Sunday are available here for £10, tickets will be available on the gate for £12. Children under 14 free entry.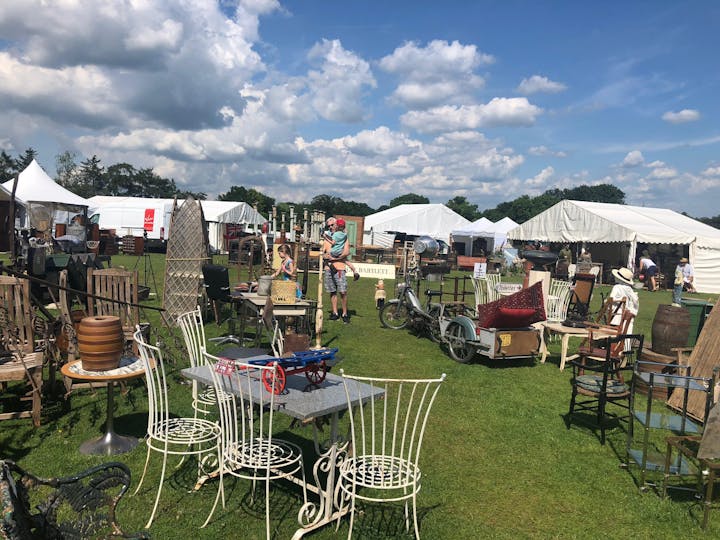 Trade Day is Friday 31st May, for complimentary advance tickets please contact us and tell us what your trade is, alternatively please bring along a business card to show at the gate on the day. Tickets will also be available to buy on the gate on Friday 31st May for £20.