A day of radical politics for students and young workers who hate Tories and capitalism. Includes workshops & social
About this event
Socialism 101 event. Scroll down for full timetable. Discussions include:
Marxism and identity: radical liberation from below
Class war and revolution: Marxism in the 21st century
Social
Speakers include:
Gyekye Tanoh, climate justice activist in Ghana
Weyman Bennett, anti-racist activist
Our generation has been shafted. Tuition fees, covid, a housing and rent crisis, poorly paid jobs - the list goes on. And if that wasn't enough, the bigger political situation is one of chaos and crisis - climate change, the rise of the far right, transphobia. No wonder so many of us think the system is f*cked.
But what can we do about it? We've seen some inspirational protests in recent years, from Black Lives Matter to Palestine Solidarity to climate strikes. These flashes of resistance have pointed the way to winning real changes in society. But some big questions have also been raised about tactics and strategies for changing the world.
How can we turn anger at the system into a movement to change it? What kind of politics can win us real liberation from below? And how do we get the system change we need?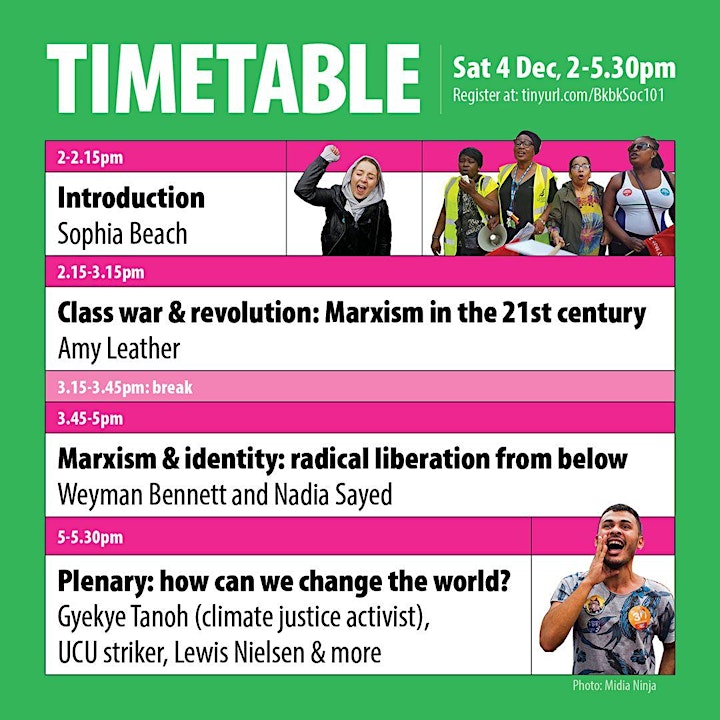 Organiser of Fck the system: How can we change the world?
The Socialist Workers Party are a revolutionary socialist organisation based in Britain. We fight all forms of oppression and exploitation, from the battle against racism to supporting striking workers. We have branches across London and the UK. For more information visit our website - www.swp.org.uk