February CAKE Afternoon Special: British Library Labs Roadshow @CAKE

Tuesday, February 23, 2016 from 12:30 PM to 5:00 PM (GMT)
Event Details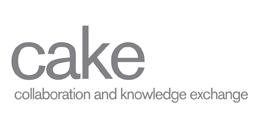 Tuesday 23rd February 2016
Afternoon CAKE

British Library Labs Roadshow @CAKE
12.30pm - 5.00pm
Experimenting with the British Library's Digital Content and Data for your research 
A workshop organised by British Library Labs and the Digital Humanities Hub as part of the British Library Labs Roadshow (2016)
The workshop will showcase some of the British Library's digital content and data, addressing some of the challenges and issues of working with it and how interesting and exciting projects from researchers, artists, and entrepreneurs have been developed via the annual British Library Labs Competition and Awards. This will include presentations about research at the University of Birmingham. The session will end with an 'Ideas Lab' encouraging participants to explore, experiment and think of ideas of what they might do with the British Library's digital content and data. A panel will give feedback on the ideas and there will be a British Library goody bag for the best one!
Hundreds of thousands of digital items and objects are being created and collected for researchers to use such as digitised manuscripts, sheet music, newspapers, maps, archived websites, radio, performances, TV news broadcasts, and artworks, as well as the more expected items like scanned versions of books.
This wonderful cacophony of content is having a significant effect on how institutions like the British Library support the research needs of their users. Will people discover new information when they are no longer restricted to viewing a single page from a single book at a time? How can the BL build systems that provide a coherent route across its content, regardless of whether it is a televised news report or a unique signature drawn in the margins of a map? How can we use crowd­sourced information, computer vision and machine­learning techniques to provide people with better tools to better judge and interpret the context of illustration or work? How can we exploit animations and interactive infographics to better convey the information found in our holdings?
This is the research space that British Library Labs explores and we want to encourage researchers at the University of Birmingham to work with us and share their research questions and innovative ideas around this.
Technical Requirements: We recommend that you bring a laptop to the event if you would like to access the Labs digital data (see: http://goo.gl/E8aRyQ). If you bring a mobile device such as an IPad, Galaxy Tab and Mobile Phone, you will need to install a File Explorer application in order to browse our digital content!
Your research interest: Please let us know what your research interest is and what digital collections you are interested in learning more about out at the event by mailing labs@bl.uk.
1230 Tea, Coffee and Cake
1300  Introduction
Dr Henry Chapman Director Digital Humanities Hub and University of Birmingham
1305  Engaging the Digital Humanities
Dr Henry Chapman and Lara Ratnaraja Digital Humanities Hub
Struggling Writers and Metropolitan Prospects: Curating Fragments of the World's Knowledge, 
Dr Matthew Sangster University of Birmingham 
1345  Digital Research and Digitisation at the British Library,
Rossitza Atanassova, Digital Curator at the British Library
The Digital Research Team is a cross-disciplinary mix of curators, researchers, librarians and programmers supporting the creation and innovative use of British Library's digital collections. In this talk Rossitza will highlight how we work with those operating at the intersection of academic research, cultural heritage and technology to support new ways of exploring and accessing our collections through; getting content in digital form and online; collaborative projects; offering digital research support and guidance.
1410  British Library Labs,
Mahendra Mahey, Manager of British Library Labs

The British Library Labs project supports and inspires scholars to use the British Library's incredible digital collections in exciting and innovative ways for their research, through various activities such as competitions, awards, events and projects. Labs will highlight some of the work that they and others are doing around digital content in libraries and also talk about ways to encourage researchers to engage with the British Library.
They will present information on the annual BL Labs Competition, which closes this year on 11th April 2016. Through the Competition, Labs encourages researchers to submit their important research question or creative idea which uses the British Library's digital content and data. Two Competition winners then work in residence at the British Library for five months and then showcase the results of their work at the annual Labs Symposium in November 2016.
Labs will also discuss the annual BL Labs Awards which recognises outstanding work already completed, that has used the British Library's digital collections and data. This year, the Awards will commend work in four areas: Research, Artistic, Commercial and Teaching / Learning. The deadline for entering the BL Labs Awards this year is 5th September 2016, useful links below:
Labs will further present information on various projects such as the 'Mechanical Curator' and other interesting experiments using the British Library's digital content and data.
Labs will be coming along with terabytes of the British Library's digital data on the day which the team will give an overview of how to access it, highlighting some of the challenges faced when working with "messy" data.
There will be an opportunity for questions at the end of this session for the British Library Team.
1500  Ideas Lab (Coffee Available from 1515)
Labs Team

The Labs team will run through this informal activity, where delegates will have the opportunity to work in small groups (min 2 up to 6) and come up with their own ideas. The team and Birmingham staff will be on hand to help and advise. For detailed instructions and information see the Ideas Lab Pack on your table.
1630  Pitching ideas to the panel, Digital Humanities Team and Labs Team

Each group will pitch their ideas to the Labs and Digital Humanities panel who will give feedback on how they might be implemented ­and there's even the chance to win a goody bag!
1700  Finish
Feedback on the event
Please complete the feedback form for this event.
Speaker Biographies:
Dr. Henry Chapman, Director Digital Humanities Hub, University of Birmingham
Dr Chapman is Senior Lecturer in Archaeology and Director of the Digital Humanities Hub at the University of Birmingham. He worked on Channel 4's Time Team, BBC 2's Operation Stonehenge and has also appeared on a range of archaeology programmes as a presenter and expert contributor for Discovery, BBC, Channel 4, Channel 5, and National Geographic.
Henry's research interests centre on the later prehistoric period, and particularly the relationships between human activity and environmental change within past landscapes and focusing on wetland sites. He specialises in the use of digital technologies to enable the modelling and analysis of the wide range of information required for such study to engage with past sites and landscapes.
This interest in the potential of digital technologies within heritage has also expanded to research into the use of these within galleries, museums, libraries and archives.
Lara Ratnaraja, Digital Humanities Hub, University of Birmingham
Lara Ratnaraja is Senior Research Facilitator at the Digital Humanities Hub. Prior to this she was the Broker  on the AHRC-funded Collaborative Arts Triple Helix (CATH) research project, based in the Digital Humanities Hub.
Lara is also a freelance consultant working within the cultural and digital sector. She develops and delivers project and policy on how cultural and digital technology intersect for a number of national partners as well programmes around business development for the arts.
@docollaboration
http://www.birmingham.ac.uk/facilities/digitalhumanitieshub/index.aspx
Dr Matthew Sangster, University of Birmingham
Dr Sangster teaches at the University of Birmingham and is currently completing the final elements of his first monograph, Living as an Author in the Romantic Period. He is Website Editor for the British Association for Romantic Studies and curates the association's blog (http://www.bars.ac.uk/blog/). Between 2008 and 2014, he catalogued the archive of the Royal Literary Fund at the British Library; he is currently developing the catalogue entries into a standalone database which will go online in 2016. He is also working on two new and interrelated projects: one on the development of literary institutions in the eighteenth and nineteenth centuries and the other on the ways in which different genres of works represented London during the Romantic period. Early elements of this project can be seen on http://www.romanticlondon.org.
http://www.birmingham.ac.uk/staff/profiles/english/sangster-matthew.aspx
http://www.romanticlondon.org/
Dr Rossitza Atanassova, Digital Curator at the British Library
Rossitza is interested in the creation and exploitation of digitised content and the application of new research methods to digital collections. In her current role at the British Library, Rossitza is responsible for the governance of digitisation projects and she has contributed to two European Commission funded projects, SUCCEED (2013–2014) and Europeana Newspapers (2012–2015). Rossitza holds a DPhil in Classics, and she has tutored courses for the Open University and worked in electronic publishing for ProQuest. She is also a former student of Classics at the University of Birmingham.
@RossiAtanassova
Mahendra Mahey, Manager of British Library Labs
Previous to Labs he was at UKOLN (University of Bath) working for 4 years on the Jisc funded the UK Developer Community Supporting Innovation (DevCSI) initiative (organising several Developer Happiness" conferences (dev8d.org)) and 5 years together on a project focussing on how academic institutions could manage their research information using a common metadata standard and one supporting research in digital repositories of scholarly outputs. He was an adviser for the Jisc Regional Support Centres encouraging academics / librarians to use electronic learning resources and make effective use of e­learning technologies and techniques in their practice. He also worked as a lecturer for over 10 years in Social Sciences, Computing, Multimedia and English for Speakers of Other Languages in Further and Higher Education internationally.
@mahendra_mahey
http://labs.bl.uk
@BL_Labs
#bldigital
---
Given the wide and diverse range of academics, businesses, students and Heritage organisations working collaboratively at the Digital Humanities Hub, we host free monthly "cake" (Collaboration and Knowledge Exchange) mornings to showcase current developments, discuss funding opportunities and tackle current challenges. Plus - there will be cake!
You can access printable directions and a map by going to our University web page HERE .  
If you have any special requirements, please do not hesitate to get in touch at n.m.wood@bham.ac.uk or by phone on 0121 414 9154. 
---

The Digital Humanities Hub is supported by: 

Attendee List
Sort by:

Date

|

First Name

|

Last Name
When & Where

Digital Humanities Hub
Chowen and Garfield Weston Foundation Prototyping Hall, Ground Floor, G3 ERI Building,
University of Birmingham, 34 Pritchatts Road, Edgbaston,
B15 2TT. United Kingdom,
United Kingdom


Tuesday, February 23, 2016 from 12:30 PM to 5:00 PM (GMT)
Add to my calendar