February CAKE Morning

Tuesday, February 24, 2015 from 10:00 AM to 12:00 PM (GMT)
Event Details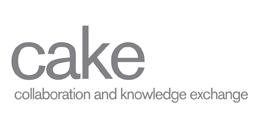 Tuesday 24th February 2015
This month's CAKE is an Archives Special
 
Digital is at the forefront of opening up access to content from the archives of public institutions. It does this in a variety of ways: digital platforms, social media, new tools and innovative methods of engagement with diverse audiences. Not only is it providing access to current users of these institutional collections, but it raises interesting questions about how non-users and attenders of archives can now gain access to these collections, increasing the personalisation of access.
 
Archives Special presents five guest speakers who will talk through how they have increased audience engagement with archive content through digital means. From cultural institutions such as Birmingham Museums Trusts and the Library of Birmingham to social media and participatory projects such as Brumpic and Some Cities, this is an opportunity to see how the range of innovative digital technologies can provide new entry points to archives and change how archives can be curated.

  
Rachel MacGregor, Collection Curator, Library of Birmingham
Rachel MacGregor is (currently) collection curator at the Library of Birmingham where her responsibilities are around the development and promotion of all the library's collections, focussing particularly on archives and early and fine print collections.   Rachel curated the Library of Cultures exhibition at the Library of Birmingham in 2014 and works extensively on outreach projects related to the exhibitions programme.  She has worked for Birmingham Library Service for nearly twenty years and during that time has worked extensively with the archive collections, with a particular interest in the early modern period.  Rachel managed the Digitisation and Outreach team between 2011 and 2013 and is interested in the long term preservation of digital archives.  Rachel is has researched the institutional history of Birmingham and recently presented a paper at a conference on censorship in Birmingham Libraries.  She is an Honorary Research Fellow with the Digital Humanities Hub.

@An_Old_Hand
@TheIronRoom
http://www.libraryofbirmingham.com/collections
https://theironroom.wordpress.com/

 
David Rowan Museum Photographer Birmingham Museum Trust 
David Rowan is a visual artist based in Birmingham U.K. He produces bodies of work for publication, projects and gallery exhibitions in collaboration with other artists, curators and organisations to produce unique art work.  David is also Museum Photographer producing photography for Birmingham Museum Trust and Special projects.
 
There has been a photographic unit based at Birmingham Museum since at least 1920. Since 2001 the collections of Birmingham Museum have been carefully digitally photographed for a wide range of purposes, from web, conservation and marketing to fine art publications and high end exhibition print media. Captured digitally or by original drum-scanning and digital restoration, these images are superior quality high definition digital files. Archived on the Collections Management digital archive servers, these images number over 130,000 and all are available to purchase as digital media or prints via the BM&AG Picture Library. These works are all from the Modern Art, Applied Art, Fine Art, History, Social History, Archaeology, Ethnographic and Numismatics collections of Birmingham Museum and Art Gallery as well as the BM&AG community museums: Aston Hall, Blakesley Hall, Weoley Castle, Soho House, Sarehole Mill and the Museum of the Jewellery Quarter.
 
Special Projects include: The Staffordshire Gold Hoard:  These are the official high definition colour images comprehensively produced for Birmingham Museums Trust and partners in close collaboration with the BM&AG Collections Care team, following their extensive programme of conservation and research work during the period 2010-2015.
 
The Birmingham Museum Trust Photographic Archive; An extensive photographic archive of fragile glass plates and monochrome negatives. Dating back to the late 19th century, produced by the many, largely unknown artists and photographers who have worked for Birmingham Museum and Birmingham City Council over the years. There are over 86000 photographs in this rarely seen collection built up over the last 120 years to serve the needs of curators, council planners, exhibition staff and other museum professionals as well as a for a range of council workers needs.
 
@RowanDavid
http://www.staffordshirehoard.org.uk/after-conservation-ultra-high-definition-photography
http://www.davidrowan.org/
 
 
David Oram Brumpic
Started by David Oram during October 2013  Brumpic began life as a Twitter account, purely to raise my own awareness of the city, I started off tweeting my own images, but soon unearthed an absolute mountain of historical images and so Brumpic became what it is today. 15 months on and 5000 images later we have successful Twitter, Facebook and Instagram accounts that are followed by over 40k people (3 million impressions on Twitter per month)  and a website that we launched in the autumn of 2014 which has 50k views per month and followed by a global audience! We have collaborated with BMAG, The Birmingham Post, The University of Birmingham, The BBC and the Hidden Spaces project amongst others and Brumpic is on permanent display via the touch screen in the History Gallery at BMAG.
 
@Brumpic
Web - www.brumpic.com
Facebook – This is Birmingham
Instagram – Brumpic
 
 
Some Cities
Some Cities  uses participatory photography to give a voice to people and communities. We use photography as a platform to help develop skills and encourage social cohesion by creating opportunities for people to learn, to make considered choices about themselves and their communities and to share their thoughts and feelings with others.  We are driven by the desire to create an extensive digital archive of life in the city via user-submitted content.   We truly believe that photography can be used to share knowledge and create opportunities for dialogues and understanding between communities, - both within the City but also further afield.
 
Our innovative and unique website acts as a social platform that enables entry points for the production and consumption of photographs for all levels of practitioners and has to date amassed a an archive of over 200,000 user submitted images.
 
http://some-cities.org.uk 
 @some_cities
 
Some Cities Co-Founders are:
 
Andrew Jackson - Is a photographer and lecturer (PGCE/FAHE)  having taught at numerous colleges and universities. He gained a First Class Honours Degree in photography at Wolverhampton University and an MA with distinction in Documentary Photography at Newport (University of Wales). His work is held in The Garman Ryan Collection at the New Walsall Art Gallery and at The Library of Birmingham National photographic archive. He has had solo exhibitions at The Focal Point Gallery, The New Walsall Art Gallery, The Unit 2 Gallery and as part of a commission from the London School of Economics at The Atrium Gallery. In 2012 he was nominated for the Prix Pictet photography Prize. www.writtenbylight.com
 
 
Dan Burwood is a photographer and teacher based in Balsall Heath, Birmingham. He uses a wide range of approaches – documentary, portraiture, landscape – and techniques, to investigate and reflect on the contemporary world. As well as varied personal and commissioned work produced in the UK, he has produced bodies of work in Cuba and Syria and Brazil.  In 2012 Dan created Darkroom Birmingham as a cornerstone of traditional photographic practice for the photographic communities of the West Midlands and beyond. Shared ideas and practice, and the authentic engagement with individuals and
communities that charactarises his own work, form the basis for working with Andrew to found Some Cities.  www.danburwood.co.uk
---
Given the wide and diverse range of academics, businesses, students and Heritage organisations working collaboratively on the DHD project, we will be hosting free monthly "cake" (Collaboration and Knowledge Exchange) mornings to showcase current developments, discuss funding opportunities and tackle current challenges. Plus - there will be cake!
You can access printable directions and a map by going to our University web page HERE .  

If you have any special requirements, please do not hesitate to get in touch at t.j.chikore@bham.ac.uk or by phone on 0121 414 9154.
If you would like to present or show a demonstration please contact Juliet T. Chikore,  at t.j.chikore@bham.ac.uk or 0121 414 9154. 
---

The Digital Humanities Hub is supported by: 

Attendee List
Sort by:

Date

|

First Name

|

Last Name
When & Where

Digital Humanities Hub
Chowen and Garfield Weston Foundation Prototyping Hall, Ground Floor, ERI Building
University of Birmingham, Pritchatts Road, Edgbaston
United Kingdom, West Midlands B15 2TT


Tuesday, February 24, 2015 from 10:00 AM to 12:00 PM (GMT)
Add to my calendar