Description
Come and join Ted and the team at the new Le Cafe on Beech Road.
A four course menu inspired by New York City.
This is a BYO event. Epicerie Ludo on Beech Road will gladly match wines for you to bring if you enquire in the shop. It is also open until 10pm for top ups if needed!
Expect a relaxed, intimate evening with great food and great people.
We hope to see you there
Ted x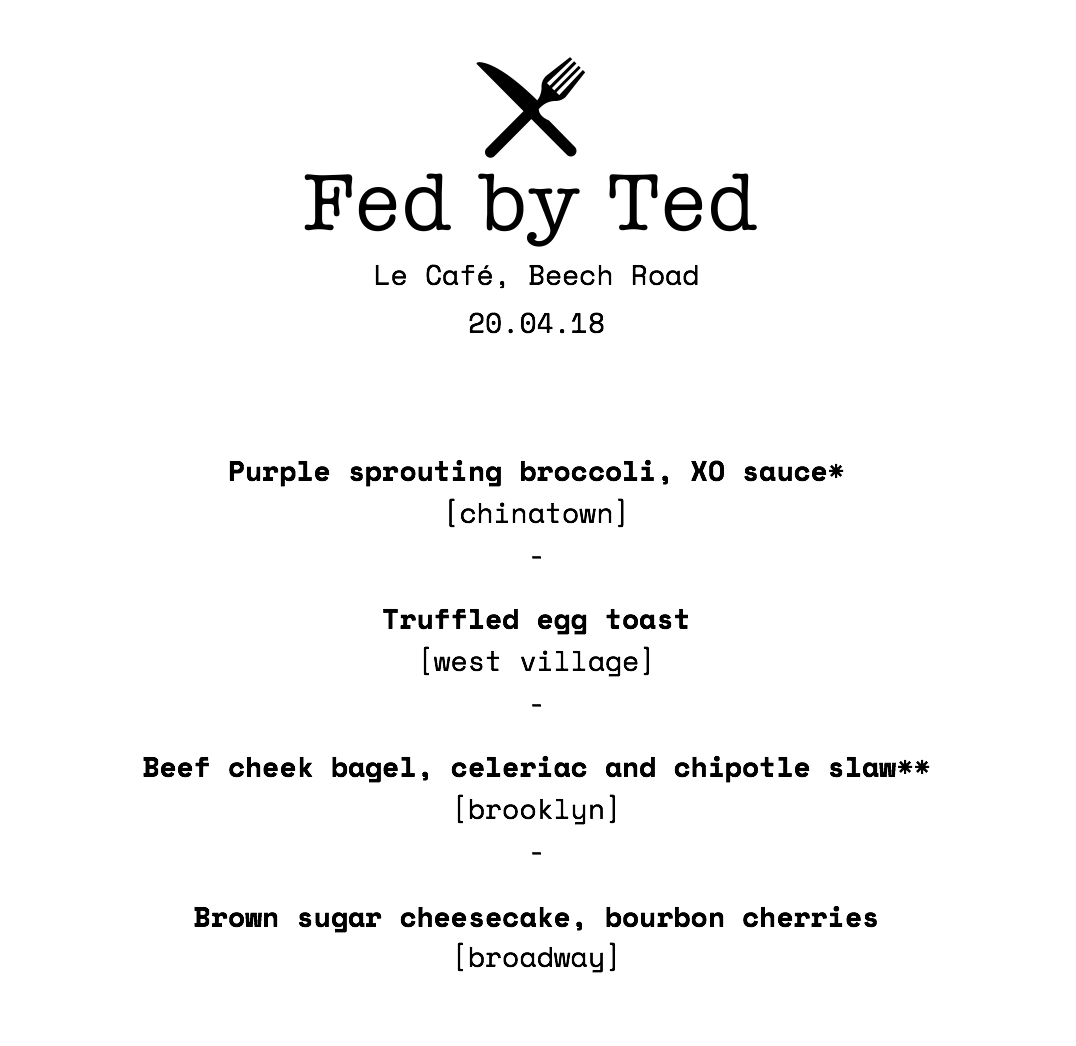 *contains seafood, vegetarian option available
**vegetarian option will be a black bean patty. Please let me know if you would like this option. Thanks