Looks like this event has already ended.
Check out upcoming events by this organiser, or organise your very own event.
Feel Loved. Get the love that you deserve: The workshop (Autumn Intake)

Saturday, 28 September 2019 from 09:30 to 16:00 (BST)
Event Details
All we ever truly want is to Feel Loved.
Key for Change presents The Feel LOVED: workshop
Why is love so complicated?
Why does love hurt so much?
Why does love seem to be so elusive?
These are important questions and the answers are not so easy to find. Can you identify with the following experiences:
Have you settled for crumbs in your relationship?
Are you baffled why you always attract users, abusers, and losers?
Or do you just hate that you keep getting it wrong again and again?
You may have read self-help books or watched a tonne of YouTube videos about finding long-lasting love; and your well-meaning friends, bless them, have given you loads of advice and practical tips.  Yet, in spite of what you know, you're still entertaining bozo's, no-hopers and sweet talkers who have no idea of your value and worth.
Is it time to stop trying to make them love you?
Is it time to stop giving your all?
Is it time to stop hoping that one day they'll know your worth?
Because holding on, is not good for your precious heart!
What you need is clarity and understanding,  become crystal clear about the factors that influence your love-life dilemmas.  I know you have a good heart and a lot of love to give. So don't give up hope, change is possible, I know your pain and frustrations and as such the Feel LOVED workshop has been designed specifically with your tender heart in mind.
What is Feel LOVED?
The Feel LOVED workshop is inspired by the insights gained from an online pilot study undertaken in February 2019. This research revealed six re-occurring themes that impact on your best efforts to find long-lasting love.
1. The hook
2. Head over heart or heart over head?
3. Feeling good enough - internal influences
4. Feeling good enough - external influences
5. Borders & Boundaries
6. Embracing change and channelling energy
This one day workshop will give you insights into these areas, with thought-provoking creative activities, lovingly designed to assist you in learning, laughing and connecting with likeminded people in a spirit of openness and wonderment.
Who am I?
I am Keeley Taverner, an experienced qualified psychotherapist, owner of Key for Change and Visionary. I am dedicated to my profession and picked up my first self-help book when I was a single mother working on IKEA's checkout back in 1998. At that time, I was madly in love with a narcissistic man and that roller coaster of experience has been the making of me. Today, as bizarre as it may seem, I am grateful for that experience. It changed my life for the better and today I help other people to find victory in adverse experiences. I have a private clinic in West London and offices in Baker Street and support a host of international clients online.
I am a creative change maker, with a great sense of humour and regard myself as a contemporary psychotherapist (with traditional underpinnings). My working-class background informs my thinking and people seek me out for my straight-talking, no-nonsense style. I have walked the walk and can back my talk. I have overcome low self-esteem, low expectation and low self-worth. Naturally, my experiences influence my work and give me an extra zeal and passion as a change maker.
You're worthy of love, respect and loyalty.
You can break negative cycles.
You do deserve better.
You just have to start to believe it.
If my life can change, yours can too!
For the first time, I am proud to bring together key ideas in one, amazing interactive, experiential woke-shop: Feel LOVED. A bespoke programme that inspires thought, 'a-ha' moments and epiphanies that I hope, will inspire you to make making meaningful, lasting changes to your life.
Join me and let's start the journey together.
Here is the Feel LOVED schedule
09:30 – 10:00 Registration
10:00 – 10.30 Welcome
10:30 – 11:15 The hook | Head over heart or heart over head?
11:15 – 11:30 Break
11:30 – 13:00 Feeling good enough
13:00 – 13:45 Lunch
13:45 – 14:30 Borders & Boundaries
14:30 – 14:45 Break
14:45 – 16:00 Embracing Change and close
Find me on: Instagram | Facebook | YouTube | Website
Any questions? Please email me at keeley@key4change.com
Do you have questions about Feel Loved. Get the love that you deserve: The workshop (Autumn Intake)?
Contact Keeley Taverner
When & Where

Grange Strathmore Hotel
41 Queen's Gate Gardens
SW7 5NB London
United Kingdom


Saturday, 28 September 2019 from 09:30 to 16:00 (BST)
Add to my calendar
Organiser
Keeley Taverner is a British-Jamaican psychotherapist that started adulthood is a mother of two working as a cashier at IKEA while feeling trapped in an abusive relationship with a narcissist. Raised by her single mother on a London council estate where "schools housed us rather than engineer our minds for success", she left school with no qualifications, prospects, ambition or self-belief.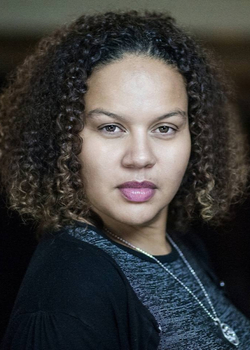 Self-help books were solace, and one day, as she sorted through abandoned stock at the checkout, she experienced what she describes as a 'yellow bag' epiphany when she heard her inner voice speaking to her loud and clear. "Surely you can do better than this, Keeley?" She listened, hard, and step by step, brick by brick, she began rebuilding her life.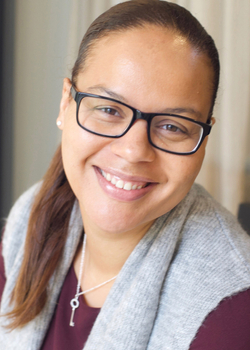 From women's refuge to fighting for a place at a university to coaching inmates, to running her own practice, Key For Change, Keeley has boldly, passionately and courageously defied the odds - and now she's on a mission to help others do the same.