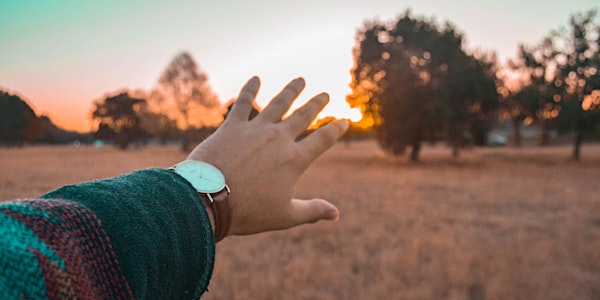 Feel your Way - A Masterclass on writing the emotions with Laura Kaye.
Location
B04
Birkbeck University of London
43 Gordon Square
London
WC1H 0PD
United Kingdom
Refund policy
Refunds up to 1 day before event
Description
"I'd like to have at my disposal complicated hybrid emotions, Germanic train-car constructions like, say, "the happiness that attends disaster." Or: "the disappointment of sleeping with one's fantasy." I'd like to show how "intimations of mortality brought on by aging family members" connects with "the hatred of mirrors that begins in middle age." I'd like to have a word for "the sadness inspired by failing restaurants" as well as for "the excitement of getting a room with a minibar." I've never had the right words to describe my life, and now that I've entered my story, I need them more than ever."
― Jeffrey Eugenides, Middlesex
In this Masterclass, Laura Kaye will be exploring the flow of sensory details that paint emotion in writing. She will demonstrate how emotions can engage the reader and carry them along in your writing, allowing them to feel with the characters rather than just observing those feelings. After a discussion of works that participants have found particularly emotionally affecting, Laura will lead a series of practical exercises focussing on finding emotion in the landscape, objects, and the body. Participants will analyse a selection of readings in terms of effective emotional engagement. The morning session will culminate in a discussion of the material and a Q&A session with Laura.
Taking inspiration from the morning's activities, MIROnline Managing Editors, Peter and Melanie, will be running small group writing workshops. These workshops will focus on producing, polishing, and critiquing a piece of writing and all participants will leave with a developed piece of work.
---
Laura Kaye grew up in a village in Oxfordshire. Her debut novel 'English Animals' was published in 2017 by Little, Brown and is part satire of English country life, part lesbian love story with some taxidermy thrown in the mix. She lives in London and has just finished writing a second novel.
Peter J. Coles was born in Oxford and currently lives in London. He came to writing after stumbling through various universities around the world studying Japanese literature. He recently finished an MA Creative Writing at Birkbeck, and a MIROnline Managing Editor. He is currently working on two novels and was shortlisted for the Wasafiri New Writing Prize 2018 and was longlisted for the Grindstone Literature International Novel Prize 2018.
Melanie Jones a MIROnline Managing Editor and a PhD student at Birkbeck, where she researches the links between anxiety and creativity. Melanie was long-listed for the 2018 Bristol Prize and shortlisted for Poetic Republic's Short Fiction Competition. Her work can be found in the following anthologies: Kissing Him Goodbye and Other Stories, and The Mechanics' Institute Review issues 11 and 13. Melanie is currently working on a collection of semi-true short stories.
---
Five complimentary tickets are reserved for people on a low income who would not otherwise be able to attend. To apply for a complimentary ticket please send an email to mirlearningbbk@gmail.com explaining your circumstances. Tickets will be allocated on a first come, first served basis. Any information provided to support an application is confidential and will be deleted after the event.