Feeling Good, Showing Up and Living Well - EVENT IN NOTTINGHAM
About this Event
Over the 2 days you'll learn about the Feeling Good, Showing Up and Living Well Spiral and how you can quickly rise up and reach new heights in each of those areas. And also spiral downwards and feel like your life is out of control. This event has been designed to serve you all your life and you'll wonder how you ever existed with knowing this knowledge.
It's the ultimate master class in being the best version of you.
Feeling Good
Nick will share why consistently feeling really good about yourself can be a struggle, and how to remedy that on an ongoing basis. You'll learn how your Vitality Test profile holds the secret to your confidence and your ability to do anything you choose, or is asked of you.
This intimate and personal 2 days isn't about feeling good while you're at the event, only to crash later. It's designed to create lasting change in you, and for the benefit of those around you.
Showing Up
There are many reason why we don't feel able or comfortable to fully show up in life and fulfil our promise or reach our potential.
Over these two days, in a kind and supportive way, we will gently unpick a current challenge, past event or experience which seems to be holding you back or limiting you.
This event has been designed to help you recognise, love and embrace the uniqueness of you. And that being you is truly wonderful.
Although we can't promise to make a pain or trauma from the past go away, or solve every problem, we can promise that you'll view yourself and life differently and feel more empowered, which more than half the battle and always a great way to step forward.
Living Well
For 35 years Nick ran a busy Complementary Health Centre in Nottingham (UK) and where he also practised Traditional Chinese Medicine.
During that time he conducted over 50,000 private consultations. And within those sessions, he saw a consistent and repeating pattern.
That we might feel good about ourselves, fully show up in life, but we don't Live Well.
Does the cost of your success have an impact on your relationships, lifestyle, health or wellbeing? Are you trapped in some way in a life you never intended?
So, what does living well look like for you?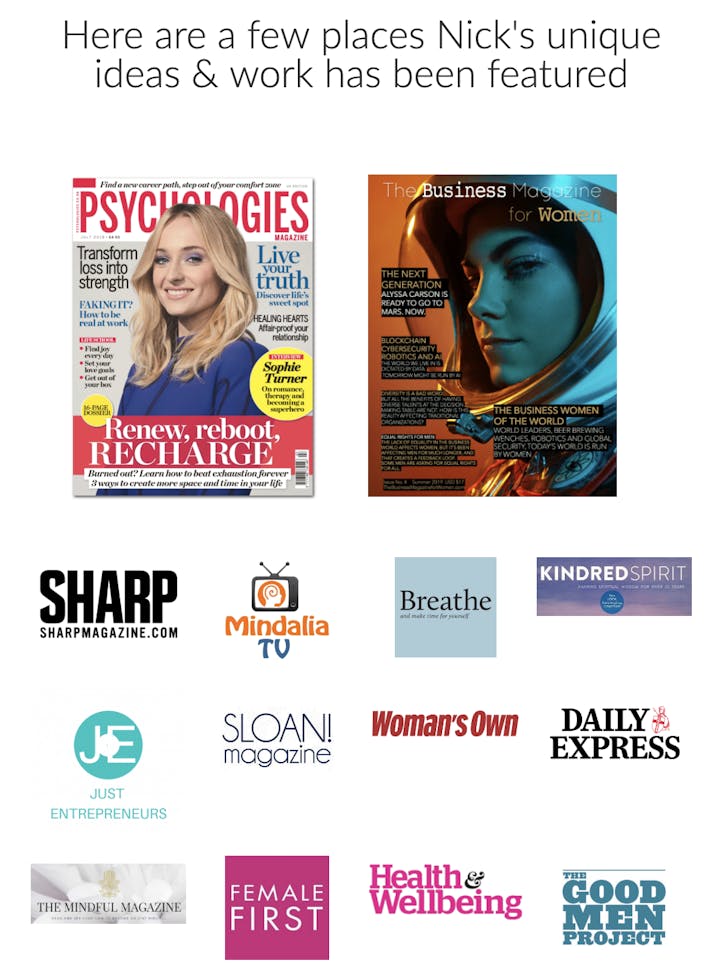 Your Hosts For The Event Will Be...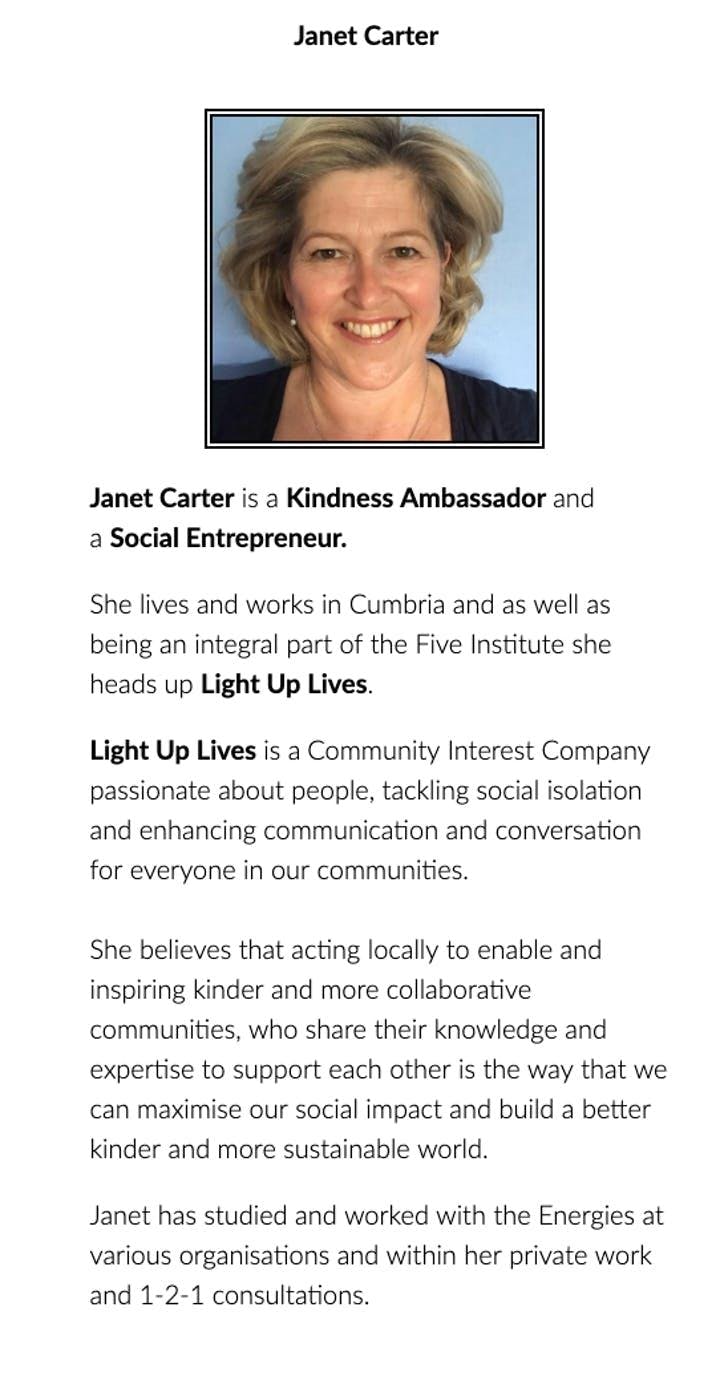 #vitalyou #uniquelyyou
#fiveinstitute #thevitalitytest #vitalitytest #kindness #bethebestyou #lightuplives
#facebook #twitter #instagram #linkedin #socialmedia