FEL 24: Teaching and Learning Resources for Endangered Languages
This FEL conference is devoted to teaching and learning materials for, in, and about endangered languages.
About this event
The conference will include presentations that focus on the types of teaching resources that are appropriate for endangered language situations, and the roles they can play in the support for and revitalization of endangered languages. Presentations will also explore how such resources can contribute to the status and profile of a language, and what practical and pedagogical solutions and resources work best for first, heritage, and second language speakers and learners.
Please use this page to book even if you plan to attend only part of the event.
For any queries, please contact fel.london2020@gmail.com.
There is no registration fee for this event, but we are encouraging donations to the FEL grant grant programme, which enables endangered language research and revitalisation projects. Donate here: https://www.justgiving.com/crowdfunding/fel24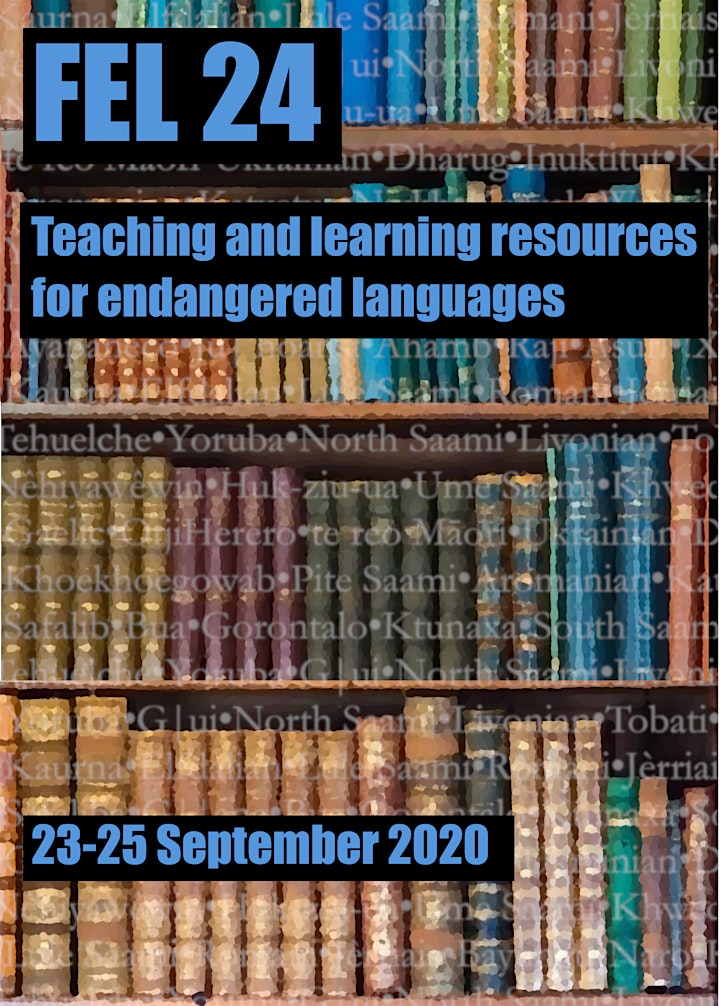 Organiser of FEL 24: Teaching and Learning Resources for Endangered Languages