Feline & Fabulous #firstfridaylunch

Friday, November 2, 2018 from 12:30 PM to 3:30 PM (GMT)
Event Details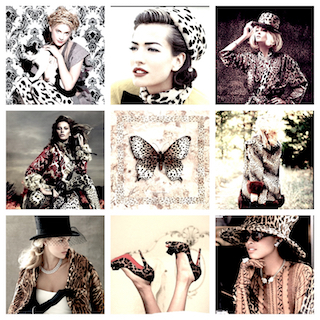 Hello Kitty
According to Mary Hessler-Key, the author of The Entrepreneurial Cat, successful empire builders, entrepreneurs & business trailblazers share a number of common traits with our feline friends. Cats are cool, delighting in their own independence, always on the prowl for an opportunity. They often use conventional things in an unconventional way & explore old ground as if it were new. With cats' eyes.
They're agile with an ability to land on their feet, have a reputation for getting out of tricky situations and are lucky enough to have been blessed with nine lives.
Click your kitten heels and book November's #firstfriday lunch to connect with the fabulous felines of Sister Snog. Then you can be the cat who gets the cream.


#firstfriday format
Dress code : Faux fur glamour that's fit for the catwalk. Accessorise with a little trim or go full-on-floor length, full of big-cat-cattitude.
The Big Question: What have you put in place to deal with copycat competitors? 
12:30 - 13:00 : Mix & mingle in the Black Room with a welcome glass of Prosecco  
13:00 - 13:30 : Brainstorm 'The Big Question' over starters
13:30 - 13:45 : First move round 
13:45 - 14:15 : Achievement of the Month
14:15 - 14:30 : Second move round
14:30 - 15:00 : Wish of the Month
15:00 - 15:30 : #TVMs & the Applause Award
IMPORTANT INFORMATION ABOUT TIMINGS 
Bookings for this event close 12:30pm Friday 26th October 2018. After that date Sister Snog will operate a waiting list. 
Guest list & menu pre-order sent out on Friday 26th October 2018.
Menu choices back to #snogtowers by 10:00am Tuesday 30th October 2018.
Any menu choices not received will automatically be served the vegetarian option for lunch. 
Seating request to be submitted by email to connect@sistersnog.com by 10:00am Tuesday 30th October 2018.
Who can attend?
Members of Sister Snog. Sisters-in-Waiting. Sisters. Big Sisters. Really Big Sisters. Or Body Doubles if you're a Kitten Heel Sister and you're double booked. 
KILLER HEEL MEMBERSHIP
CANCELLATION POLICY : SISTER SNOG REQUIRES AT LEAST FOUR WORKING DAYS' NOTICE TO CANCEL AN EVENT BOOKING. THE NOTICE NEEDS TO BE BY EMAIL TO connect@sistersnog.com AND BE ACKNOWLEDGED BY SISTER SNOG. NO-SHOWS ON THE DAY OF THE EVENT WILL BE BILLLED FOR THE FULL COST OF THE EVENT.

KITTEN HEEL MEMBERSHIP
REFUND POLICY: PAYMENT IN FULL IS REQUIRED TO SECURE AND CONFIRM THE BOOKING. ONCE PAYMENT HAS BEEN MADE SISTER SNOG DOES NOT OFFER REFUNDS. MEMBERS WHO ARE UNABLE TO ATTEND MAY SEND A SUBSTITUTE I.E. ANOTHER SISTER OR THEIR BODY DOUBLE.  
CANCELLATION POLICY: SISTER SNOG REQUIRES AT LEAST FOUR WORKING DAYS' NOTICE TO CARRY A BOOKING FORWARD TO ANOTHER EVENT. THE NOTICE NEEDS TO BE BY EMAIL TO connect@sistersnog.com AND BE ACKNOWLEDGED BY SISTER SNOG.
Interested in discovering more about Sister Snog?
1. Visit www.sistersnog.com to get the full scoop.
2. Call #snogtowers on 07714 218699 and ask for Hela or Annie. The Yin & Yang of Sister Snog.
3. Click to send an email with your phone number & someone from Snog Towers will call you.
4. Follow #snogtowers on Twitter, Instagram, Pinterest and LinkedIn.
5. Become a fan on Facebook.
When & Where

Vanilla London
131 Great Titchfield Street
W1W 5BB London
United Kingdom


Friday, November 2, 2018 from 12:30 PM to 3:30 PM (GMT)
Add to my calendar
Organizer
Welcome to the world of Sister Snog
Sister Snog is a remarkable club for successful business women who want to stop networking and start connecting. If the shoe fits join the tribe and grow your business one connection at a time. It attracts smart, sassy business women who are looking for a refreshing way to connect with decision makers of a similar make-up and mind-set. It's a magnet for entrepreneurs, empire builders and those at the top of their game in corporate land, who are who are running or working for an established business, that's been trading for at least two years.

Face-to-face gets seriously social

Sister Snog is the face of face-to-face marketing with a finger on the social media pulse. Members can attend more than 25 sparkling business events a year. And they have access to each other morning, noon and night via Social Snog. A private social network where everyone in the tribe can interact with each other.

A Taste of Sister Snog

So, if you have a sense of adventure, a hint of humour and are curious about the world of Sister Snog, let's talk. Book A Taste of Sister Snog. A 60-minute racey-pacey session with one of the Directors. If there's a perfect fit you'll be invited to join. Then you have seven days to accept the invitation. And pay the annual membership fee. If after your first event there's a change of mind, on either side, the fee will be refunded. In full.*  That's a promise.
*Less the cost of any event attended for Killer Heel Membership and provided that the member has attended their first event within one month of joining.