Join us for an open community engagement event to find out about how you can get involved in our new collective impact partnership.
About this event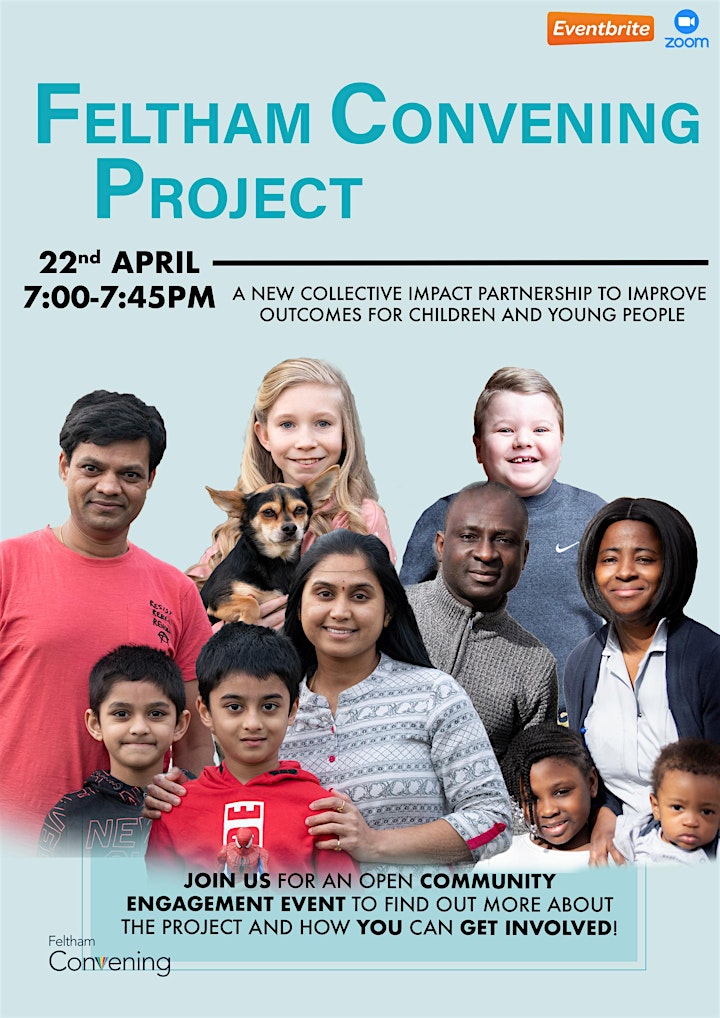 The Feltham Convening Project is inviting you to a Community Engagement Event, on Thursday 22nd April 2021. Our aim is to ensure that you all are well informed about our new collective impact partnership, providing you with the vision, the model and how you can also get involved.
ABOUT US
Over the next 7 years, Reach Foundation is dedicating significant funding to deliver the Feltham Convening Project. The Feltham Convening Project aims to deliver substantial and sustainable improvements to the lives of local children, young people and families in the local community. Through the Academy and the Hub, Reach provides education and support to hundreds of local people, but the Reach Foundation leadership know that the only way to achieve lasting, significant change in any community is through genuine collective effort among a wide range of local stakeholders: schools, council departments, local services, local organisations, local businesses, parents, and young people.
The Feltham Convening Project will enable this genuine collective effort to improve lives in Feltham – convening passionate local decision-makers, community leaders, residents, parents and young people to set and achieve ambitious goals for the local community.