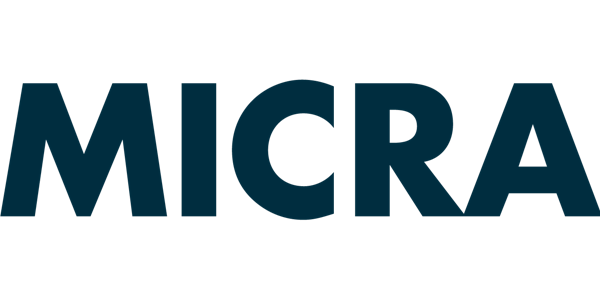 Female Academics forum for Entrepreneurship (FAE)
Location
University of Nottingham
C11 Advanced Manufacturing Building
Jubilee Campus
Nottingham
NG7 2RD
United Kingdom
Female Academic forum for Entrepreneurship (FAE)
About this event
Date: Jan 15th 2020
Time: 9.30 – 13.30 (including buffet lunch)
Venue: Jubilee Campus, University of Nottingham
Event introduction:
This forum brings together women from across the MICRA Universities to explore entrepreneurship as a pathway for delivering impact from their research. The forum will provide a supportive environment for women engaging in, or interested in, entrepreneurial activity.
At the launch participants will:
Hear from and engage with a range of inspiring female academic entrepreneurs
Learn about the perceived barriers to female academic entrepreneurship – and some suggestions of how to overcome them
Hear about the launch of the FAE (Female Academic Entrepreneurs)
Join group discussions to set the agenda for FAE and find out how to get involved.
Following the launch, FAE will plan and deliver a series of formal and informal sessions each year to support its membership to develop their entrepreneurial mind-sets and, when appropriate, commercialisation activity.
Agenda:
9.30 Registration and networking
9.45 Welcome Professor Shearer West, Vice-Chancellor, the University of Nottingham
9.50 Introduction to FAE Dr Susan Huxtable, Director of IP Commercialisation The University of Nottingham
10.00 Keynote 1 Promoting Equality, Diversity and Inclusion in University Spinout Companies - A Case for Action Professor Simonetta Manfredi , Director of the Centre for Diversity Policy Research and Practice, Oxford Brookes University
10.20 Female Academic Entrepreneurs – personal experiences 1
Professor Lindy Durrant CTO, Scancell plc and UoN
Dr Cath Rees Director, PBD Biotech Ltd, and UoN
10.40 Keynote 2
Not missing in action: Female Academic entrepreneurs doing it for themselves Prof Kiran Trehan Professor of Leadership and Enterprise Development University of Birmingham
11.00 Opportunities and Challenges – Group activity to identify issues/questions to explore with panel
11.15 Refreshment break
11:30 Female Academic Entrepreneurs – personal experiences 2
Professor Lucy Donaldson Director of Exonate Ltd and UoN
Professor Louise Mullany Founder and Director of Linguistic Profiling for Professionals and UoN
11:50 Panel of Experts Questions from participants
Prof. Sarah Sharples
Prof. Lucy Donaldson
Dr Cath Rees
Prof. Louise Mullany
Prof. Lindy Durrant
Dr Isobel O'Neil
Prof. Kiran Trehan
12.30 Closing remarks and promotion of FAE network Dr Susan Huxtable Director of IP Commercialisation The University of Nottingham
12.35 – 1.30 Lunch and further discussions All
The workshop is organised on behalf of Midlands Innovation Commercialisation Research Accelerator (MICRA) see https://micragateway.org
Registration, refreshments and networking are open at 9.30 for a prompt 09:45 start.
The venue is:
C11 Advanced Manufacturing Building
Jubilee Campus
https://www.nottingham.ac.uk/sharedresources/documents/mapjubileecampus.pdf
Building no. 59 on the map, grid ref F5
If driving, please use the North entrance to campus off A609 Wollaton Road and security will direct you to visitor parking
Host contact:
Toby Gould 0115 74 87080
Email toby.gould@nottingham.ac.uk