FEMALE ENTREPRENEURS SUMMER BUSINESS SCHOOL - 2013

Wednesday, 11 September 2013 at 09:30

-

Friday, 13 September 2013 at 17:00 (BST)
Event Details
Are you a Female Entrepreneur?
Introducing
"The Easiest Road Map For YOU To Be A
Successful Female Business Owner
In 3 Days"
(Plus Get Help From Experts Who've Done It AND Access Mentors Who'll Support You Too)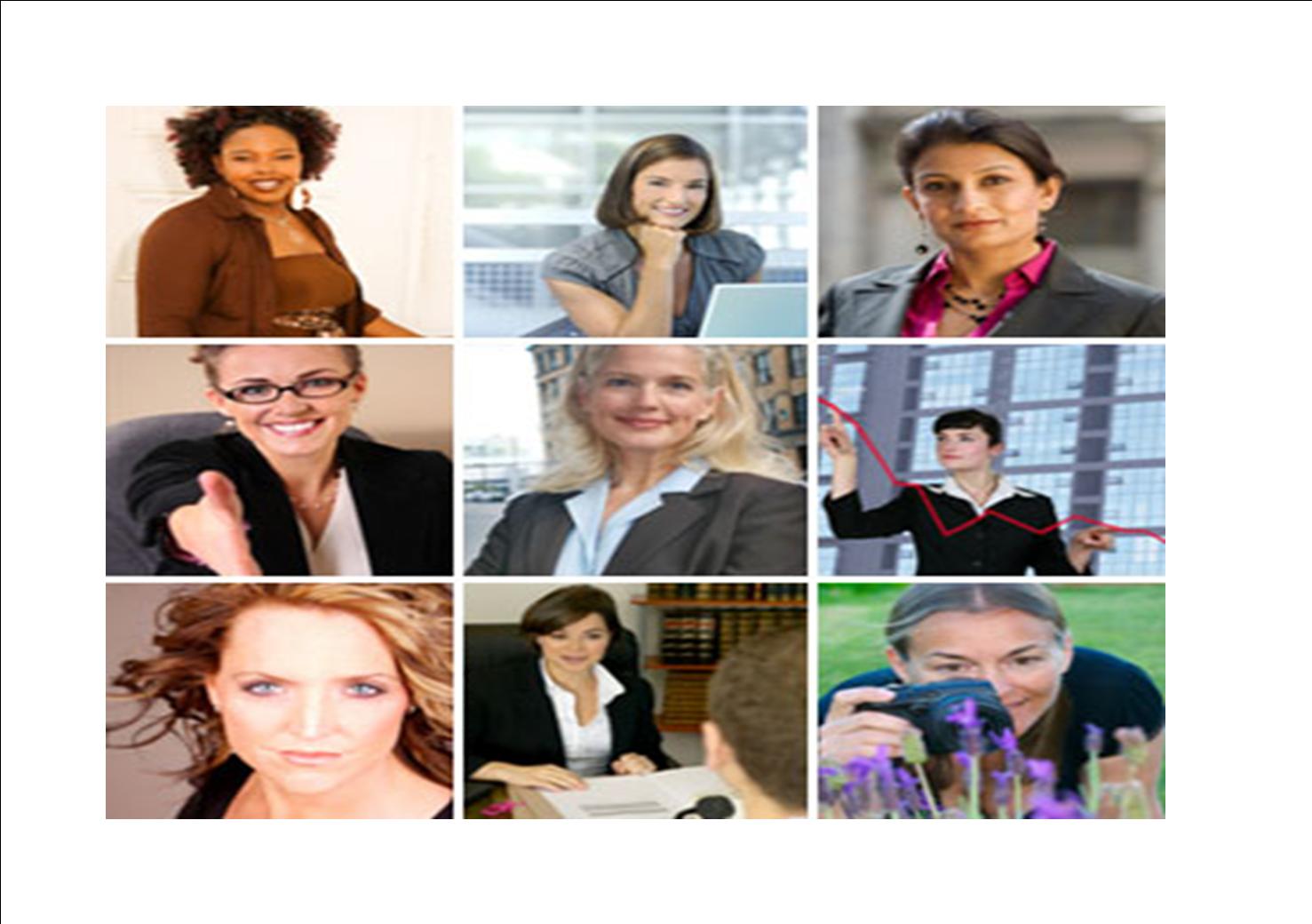 3 days of refreshing workshops delivered by idustry experts to help you energise your
business ideas and entrepreneurial skills.
FACT: 4 out 10 SME businesses are female-led...

 Aim of the event
The aim of the event is to make businesses relevant and fit for supply in contemporary times both locally and on the international stage. The downturn in the global economy has increasingly challenged the fitness and sustainability of most enterprises and particularly female owned ones, hence businesses need to reposition for relevance by continually checking their health through a medium that is as focused as this Summer Business School! We intend to assist, educate and inspire these Female Entrepreneurs to compete internationally and locally.
 We intend to work with 100 female entrepreneurs in this direction to secure clean bill of health for their enterprises and trade profitably with renewed confidence.
WHO SHOULD ATTEND?
Commercially minded females
And you would benefit if:
You have considered starting up a business... and would do if you can do it right or

You have a business up and running and believe your product or service can be exported to customers abroad if done with a bit of help ... then this is for you .
Female Entrepreneurs:
According to the BIS (Department for Business Innovation & Skills) survey in 2010, 39 per cent of SME (small medium enterprise) business owners included women-led businesses.
23 per cent of SME employers sold goods or services or license products outside of the UK, with 74% per cent choosing to export to the EU, and 27 per cent North America. So 1 in 4 businesses are exporting from the UK.
Females like to use support networks and meet like minded people and take calculated risks, and do it ethically too. So whether you want to start up and give your business and customers the best product possibly, or go on to develop new strategies such as exporting, at this specialist female workshop our experts will listen and understand where you are at.
Now you know 4 out of 10 females are running a small business... if you were shown a way to comfortably run your own successfully with other females... would you be able to envisage there is a possibility to take a few steps towards having your own business?
You can pick and mix which workshops you would like to attend to suit your needs and timings.
 This is a unique opportunity for the variety of business leaders to share their expertise under one roof and places are limited so it is advisable to book early.
Choose from these 6 sessions of insightful topics to equip you with the tools you need to be a successful entrepreneur.

Entrepreneur Business skills and developing your prototype

 – Fine tune your business idea, get and overview of finance for start-ups and SME's, marketing skills, tips and secrets. Develop a plan/road map for success and determine if being an entrepreneur is really for you.

Technology Innovations in creating markets and prototypes

– Good use of

Information technology is increasingly viewed as the "linchpin" connecting strategy with successful business execution. In light of its increased importance, companies are rethinking the use of IT in creating market demand and developing business models and leveraging social communities. Learn how to maximise your use of technology to develop your innovative business.
Financing your Business venture

– build your confidence and consolidate your practical knowledge and ability to use basic bookkeeping principles to process and run your organisation efficiently. Learn what criteria investors look for and how to adapt your business ideas and plans so that they are attractive to potential investors
Essential People Skills for busy entrepreneurs

– A company is made up of a group of people. Leadership, having the right team and people management is absolutely critical for the success of any business venture. In this session you will develop the skills and behaviours associated with being a successful manager.
Making the perfect Pitch

– understand how to utilise your personal story to sell your business idea and win business and investments. Practice your pitch using 'Speed Pitching'

Going International

– learn how to adapt and tailor your business products and services to the international market.
In The Telegraph, Jacqueline Gold, chief executive of Ann Summers has mentioned that currently 10pc of the store's e-commerce sales are international, with Germany and France being particularly strong territories. (2013)
Going international must be a natural step for many businesses in 2013, and our workshop experts will provide you the comfort so that you can do this at the right pace and with the right strategy for peace-of-mind.
You only need to decide to make your investment of time 3 days and just £50.
(This offer is ending on 9th September so register today)
Dates: 11th Sept 2013 – 13th Sept 2013 (Wednesday – Friday).
Session Times 10.00am-1.00pm, 2pm-5pm
Location: London Metropolitan University (venue details will be sent on registration)
Prices: £100 for 3 day pass for all sessions. Early Bird tickets £50 ends 9th September

Come and learn from the experts and change your destiny.

For more information email info@bizcomp.co.uk or  call 07906343050

After taking part in the workshop you will;
Be in control of your destiny without worry as you are assigned mentors who have helped other business owners gradually evolve their business to be successful
Access guidance on how to prepare and evolve your business to suit your personal or family needs, or your lifestyle
Get a second opinion from experts so that you can do it right and save time (less sleepless nights so you can run a business life that feels refreshed and invigorated)
Your amount of business commitment and growth is determined by you as you make the calls ( you can evolve your business to suit your lifestyle)
Your new knowledge will give you more power when negotiating and shield you from nasty vultures in the business world
Many business women started from the kitchen table and their business evolved numerous times, and some became well loved brands passionately supported by customers worldwide.
Speakers include:
Speakers who are specialists in helping SME businesses will provide you the practical advice to succeed.
Ronke Lawal (Former CEO of Islington Chamber) – Ronke has her own marketing & business development business, and sits on the board of a fashion label. The Chamber of Commerce is at the front line for small businesses and this is a rare opportunity to meet the area CEO
Tamsin Fox Davies (UK Development Director Constant Contact)

– Tamsin is the social media expert at Constant Contact looks after over 10,000 SME's and will give you success strategies that can't be missed. If you want to get Facebook, LinkedIn and Pininterest right for your business then these workshop secrets to unlocking your brand success are a must.
Business Manager from a major High Street Bank

– a Major High Street Bank Business Manager will provide practical insights for raising finance from experience of working with numerous SME's
More speakers and secrets will be revealed on the day
| | | | |
| --- | --- | --- | --- |
|   | WEDNESDAY 11th | THURSDAY 12th | FRIDAY 13th |
| Morning (10-1) | Entrepreneur Business skills and developing your prototype | Essential People Skills for busy entrepreneurs | Financing your Business venture |
| Afternoon(2-5) | Making the perfect Pitch | Digital Online Innovations used in creating markets | Going International |
When & Where

Central London (to be sent on registration)




Wednesday, 11 September 2013 at 09:30

-

Friday, 13 September 2013 at 17:00 (BST)
Add to my calendar
Organiser
Brandstad Consulting is an organisation which specialises in providing financial education, business support and coaching on growth strategies and business process management. Brandstad Consulting runs regular training workshops for growing businesses inviting seasoned speakers to deliver key business skills techniques to the delegates and business entrepreneurs.
We are a team of business advisers and consultants each with specialist business skills in Finance, Accounting, Sales, Marketing and IT Technology.
We have a a business support consulting unit which focuses on supporting and information sharing to help businesses grow, raise funding and improve the efficiency of their business operations.
For more information contact us on 07906343050
www.brandstad.co.uk