Being a woman founder is tough. Almost like a bloodsport. Having tenacity and resilience is key. Learn about it at AwakenHub on 15 Feb 2022
About this event
Female Founder Life: A Bloodsport with Derval O'Rourke, Olympian, Best-selling Author and Founder of Derval.ie, Sally Anne Sherry, Co-founder Kahm Sustainable Swimwear and Jacqui & Perry Meskell, Co-founders Huggnote
15 February, 2022. 5-6.15pm
The odds are stacked against us as women founders. The stark reality is that being a woman + founder = hard(er).
That's not to say we aren't great at it. We are. Women are more risk adverse. Make better invesements when we do invest. We're often driven by positive social impact and bring a lot to the table.
But female founder life is akin to a bloodsport. You have to be resilient, tenacious, grow thick skin without loosing who are and your're passion that drives you forward in your entreprenrurial journey.
We battle the inner demons and the external forces. We are treated differently to men.
But knowing all of this and understanding some of the tools that will equip us to be a better prospect as a founder or just utilise our assests (born with and life learned) is for sure a move in the right direction.
Agenda: (we always start promptly and finish on time)
5.00pm - Welcome
5.05pm - Discussion hosted by AwakenHub Co-founder Clare McGee with Derval O'Rourke
5.25pm - Breakouts
5.35pm - Fireside chat with Sally Anne Sherry & The Meskell Sisters
5.55pm - Breakouts
6.05pm - Q & A
6.15pm - End
Team AwakenHub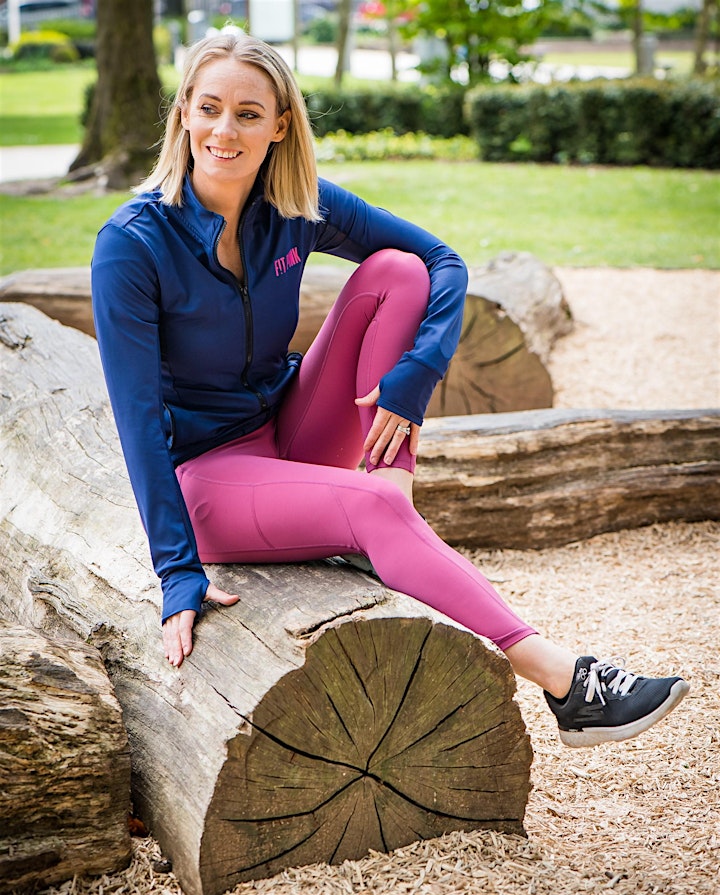 Derval O'Rourke perhaps most widely known as an Irish former sprint hurdles athlete and coach on RTE show Ireland's Fittest Family.
Derval is a successful female entrepreneur, founder of Derval.ie, an online health and wellness platform. With over 12k community it incorporates a wide range of fitness, nutrition and wellness content. She is proud to have grown derval.ie into a community of like minded people who want to share their experience of wellness. Derval.ie has a an e-commerce shop which stocks over 200 amazing fitness, lifestyle and self care products. The shop was launched in 2020.
A very passionate and determined lady who has always had a keen interest in business, while Derval competed at 3 Olympic Games and held the title of World Champion in sprint hurdles she also completed a Masters in Business Management and Michael Smurfit Business Schools, a BA in Geography and Sociology. Her other accolades and achievements include a certificate in cookery.
She lives in Cork with her husband Peter, two children and her dog. She is an author of 2 best selling cookery books, writes a weekly column in the Irish Examiner and is an RTE Sport Panelist.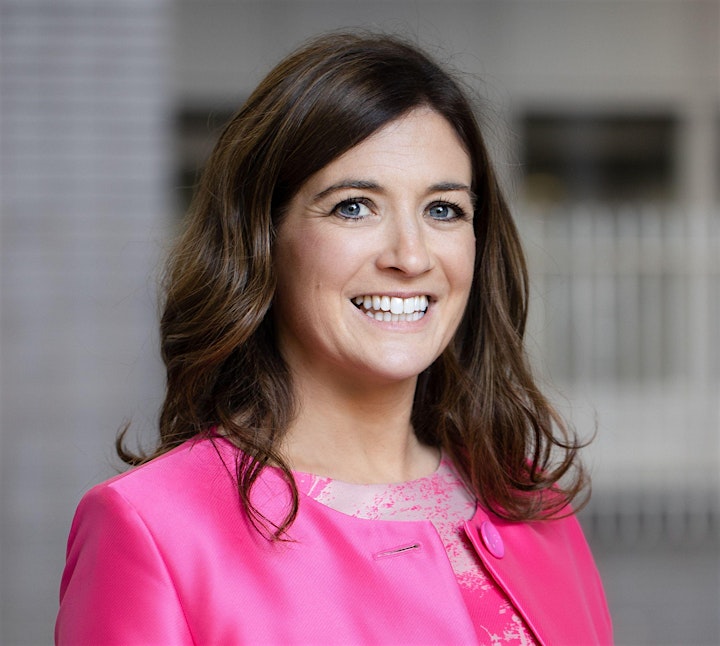 Sally Anne Sherry is General Counsel of Bartra, an international real estate company headquartered in Dublin, and co-founder of Kahm Sustainable Swimwear (Kahm.ie) established in 2021 and based in Donegal. A mother to four young children, she is a member of the Institute of Directors in Ireland, sits on the board of two charitable organisations and is secretary and a founding member of the DDBN (Donegal Dublin Business Network).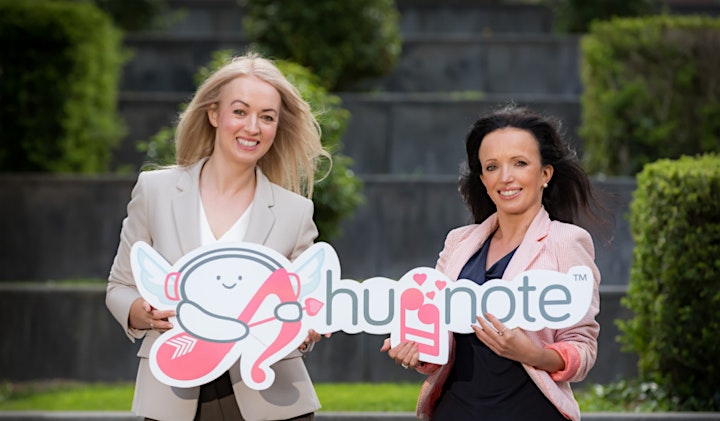 Music loving sisters Perry & Jacqui Meskell, co-founders of Huggnote – an Irish #femalefounded start up headquartered in Limerick.
Huggnote is the world's first messaging app for emotion - turning songs into 'virtual hugs' so powerful it makes users cry! With viral growth of over 300K users in 205 countries the start-up has won numerous awards including from Mozilla, Google, Limerick Chamber; SBP Hot 100; Spark Crowdfunding's 'Top 100 Most Ambitious Start-Ups'; a National Start-Up Award and just last week a National Digital Impact Award!
Founders Jacqui and Perry (CEO and COO) have an inspiring story to share on their journey to award-winning entrepreneurship (DCU RA Female High Fliers; AIB Women's Leadership Award and recently shortlisted for 'Digital Trailblazer of the Year' at Digital Business Ireland's #DigitalAwards21.