Description
2018 is coming to an end and it's time to celebrate community and the hard work we have all put in this year.
Our Female Founders Christmas Fair is the perfect opportunity to network with like-minded entrepreneurs - whilst getting your Christmas shopping sorted.
At the event, you will be able to discover fantastic products created by fantastic female founders and enjoy some festive treats and drinks! What's not to love?
(Note: If you want to showcase your product at the Christmas Fair, please contact Harry at harry@bloomingfounders.com)
Join us for our last event of the year!


Our Exhibitors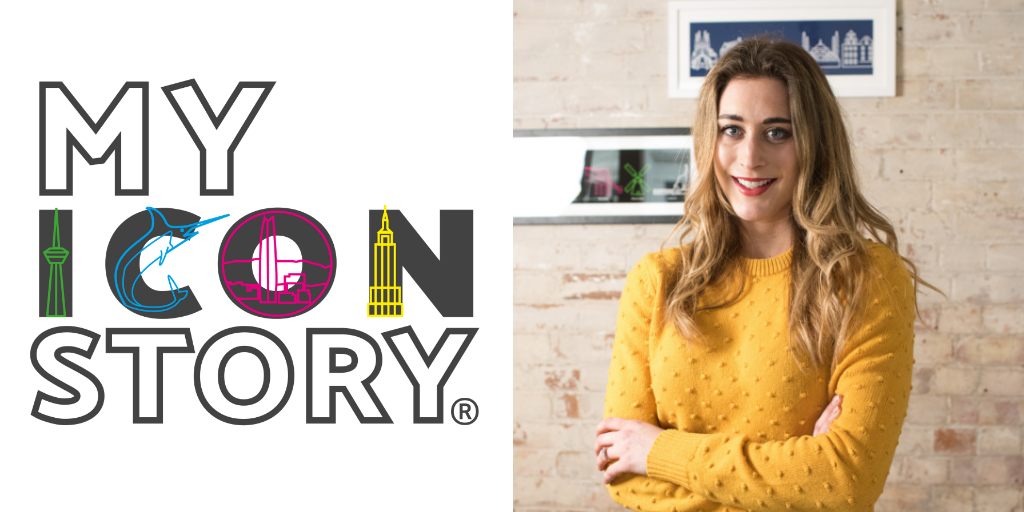 Laura Lane: Select from over 1000 stunning icons and create your very own personalised icon art print to capture your favourite travels, experiences, special memories, key milestones, the story of your relationship or life.
myiconstory.com is a unique personalised gift that uses the visual and universal language of icons to create bespoke art prints. The easy design-your-own functionality offers customers a simple step-by-step guide to creating their own icon print with the ability to choose all visual design elements from the background colour, icon colours and icon labels. Want an icon of your wedding venue or your dog? We also offer a free icon request service to ensure your print is even more personal and special.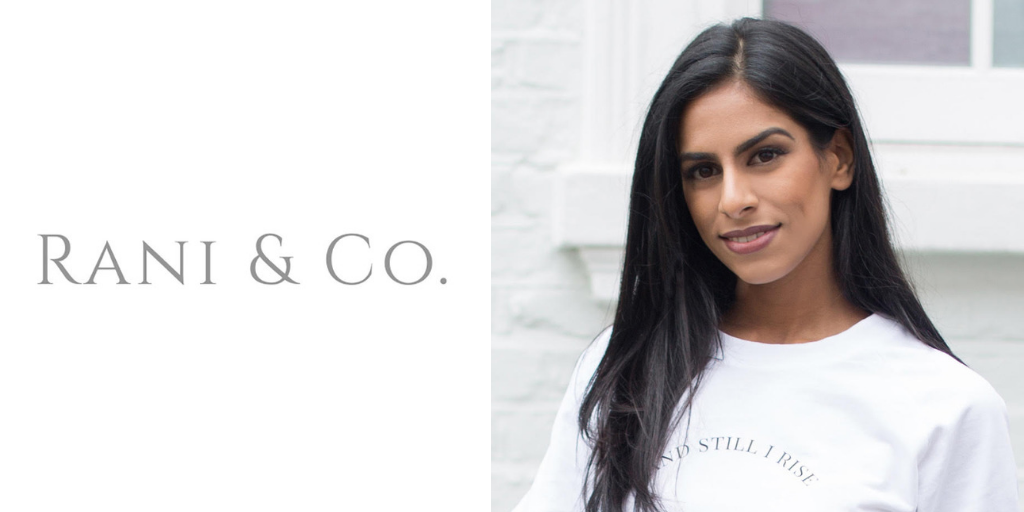 Ramona Gohil: Rani & Co. is a brand for the undefined woman; a woman with a zest for life and fiery ambition who doesn't follow the rules defined by society. The word 'Rani' (pronounced Rah-Nee) means 'Queen' in Hindi, and the 'Co.' part of our name means Rani's in the company of other Rani's. The founder of Rani & Co., Ramona, has always seen the potential in women but recognised that it is often suppressed by society's stereotypes. Whilst writing her University dissertation on the glass-ceiling, she came across the concept of feminism and realised that she had been a feminist from a young age.
Whether she makes a small or big difference to the world, Ramona just wants to make a difference. She decided to channel her passion for creativity and create a brand to encourage women to feel confident, to feel proud of their gender, to realise their capabilities and to educate people about feminism. Rani & Co. wants to show feminism in a positive light, through elegant and chic slogan apparel accompanied by a woman's love for jewellery.
Rani & Co. launched in 2017 and is now selling on 4 other online marketplaces, the clothing and jewellery has been worn by many influencers and Ramona was nominated as a finalist for 'Entrepreneur of The Year' for the 'Croydon Business Excellence Awards 2018'.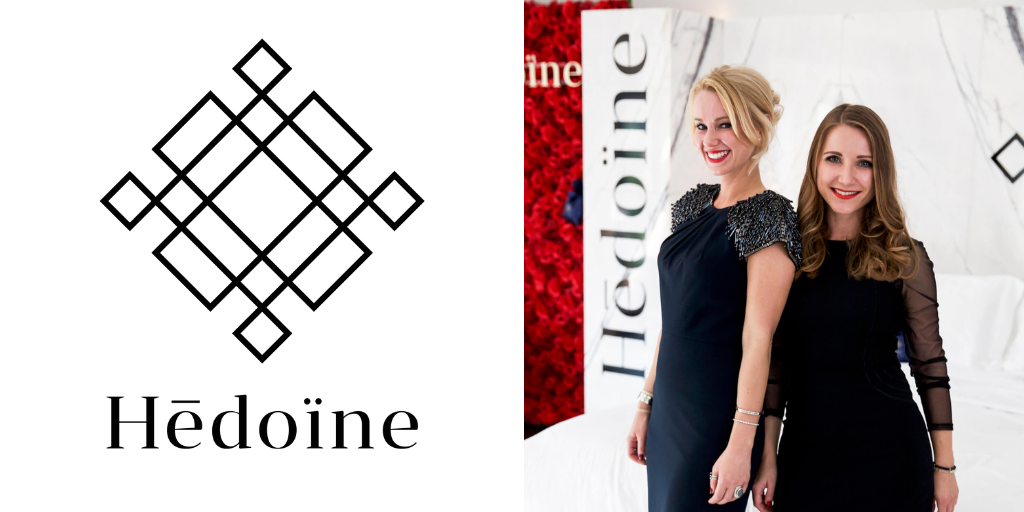 Alexandra Tymann & Anna Raunch: Hēdoïne. World's first ladder-free and seamless tights. Strength & elegance in every detail.
By combining the highest quality yarns with innovative 3D knitting techniques, Hēdoïne has reinvented the business stocking. Engineered in Germany, designed in London, produced in Italy, silky to the touch, strong as steel, elegant detailing, no seams, no runs or ladders.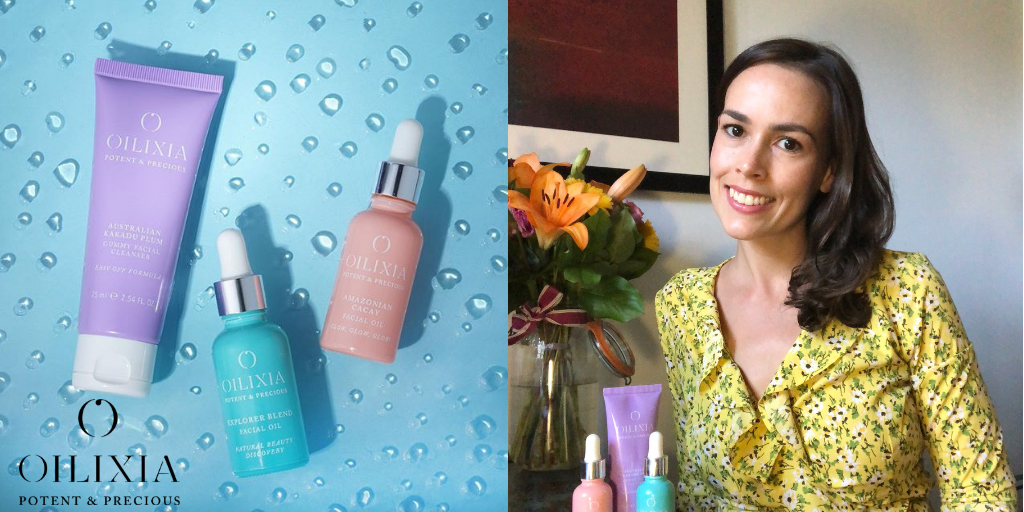 Alexandra Jansons: Oilixia was inspired by founder Alexandra Jansons' inherent wanderlust – (she has travelled through over 50 countries) – Oilixia is a tribute to the wonderful local ingredients discovered on her travels.
Treasured by indigenous cultures for their potency and beauty-enhancing benefits, yet unique and uncommon to a global audience, Alexandra learned the value of these powerful oils and extracts and was inspired to do something with that knowledge.
The result is Oilixia, a British-based small batch producer of globally-sourced natural ingredients with specific beauty benefits.
Oilixia is a natural beauty brand, that features rare and powerful natural ingredients sourced from all over the world. We're also vegan and cruelty-free.
Come and try out our Gummy Cleanser to remove all your fright night makeup!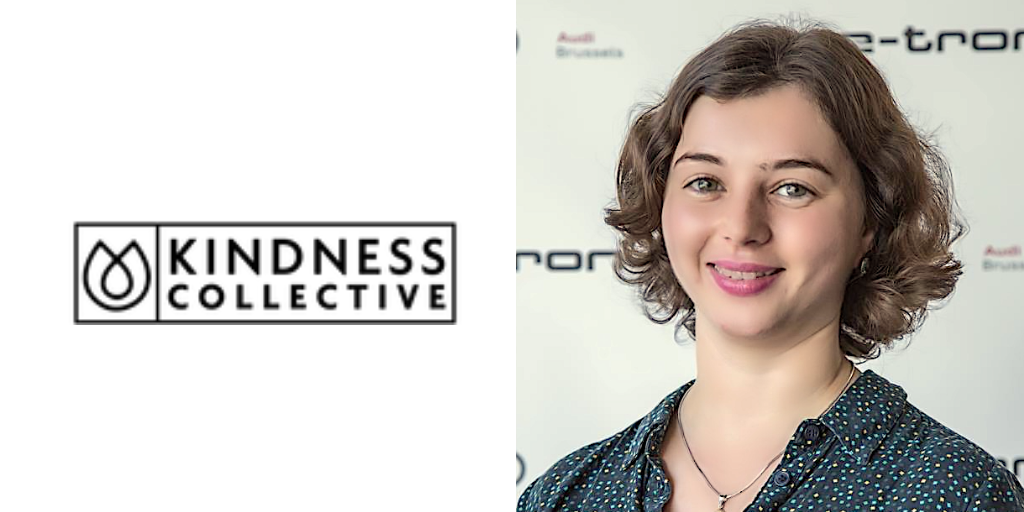 Irina Fedorenko: Kindness Collective is a luxurious, safe and natural laundry detergent with a mission, which is perfect for Christmass sweaters and sensitive skin. Developed by Oxford University PhDs with close collaboration of native forest community women of Odisha province, India, this product brings you the best of science while doubling local women's income.
Restore and rejuvenate your wardrobe with Kindness Collective's non-bio natural laundry detergent powered by Himalayan soap nuts. Gentle to fabrics, hypoallergenic, certified cruelty-free and vegan, this product is an essential household addition that safeguards the environment with every use.It is responsibly sourced and fully bio-degradable. Gentle on skin and pH neutral, it is perfect for silks, woolens, sportswear and baby clothes, as well as everyday items like sheets and towels. Thanks to its natural softness you won't need to use a fabric conditioner. www.kindness-collective.com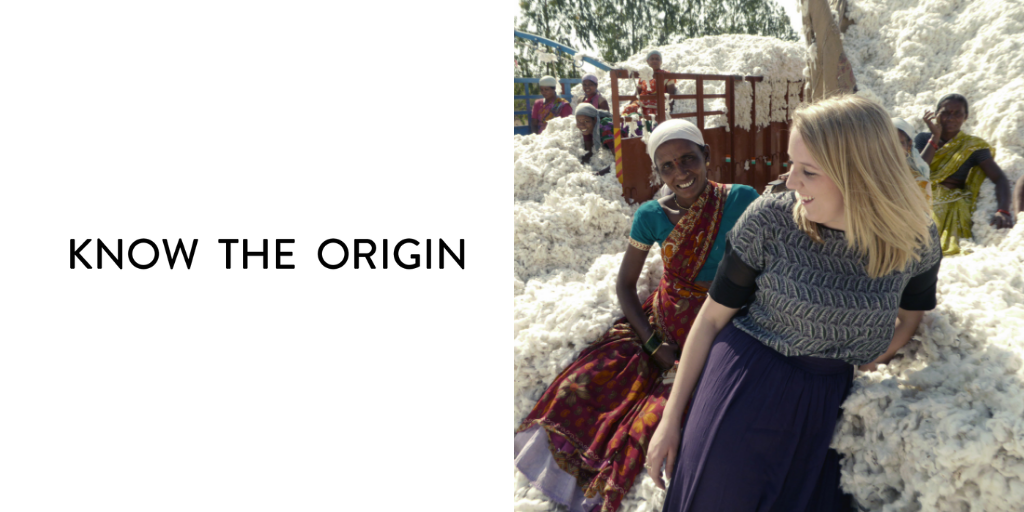 Charlotte Instone: Know The Origin is a Fairtrade and Organic fashion brand working to set a new standard of transparency in the fashion industry. From farm to factory they work with socially and environmentally focused businesses that are pioneering new ethical standards across India. These producer groups were started to alleviate poverty or address injustices such as human trafficking or farmer suicide rates from GM related debt. In 2017 they were ranked Ethical Consumer's top rated fashion brand due to their commitment to the highest standards of Fairtrade, organic and fully transparent supply chains.
www.instagram.com/knowtheorigin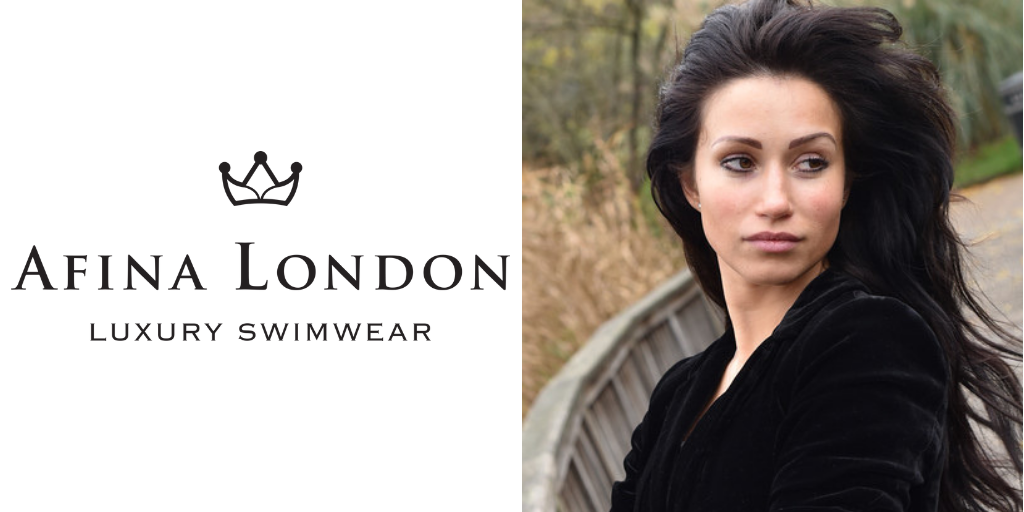 Oxana Fomina: Oxana founded Afina London in September 2015 after spotting a gap in the swimwear market. She knew nothing about the fashion industry however now has Afina products being sold in US, UK, Russia and the Middle East. Afina has featured in Glamour, Elle, Cosmopolitan, Traveller Magazines and has been promoted by a variety of celebrities. Afina has plans to expand into menswear and introduce some beachwear items.
'Being inspired by worldly lifestyle and passion for travel, we wanted to bring fresh perspective to swimwear and create wearable, yet bold statement-making pieces. Our mission is to provide exclusive swimwear crafted from the finest materials with utmost attention to details. Afina's Debut Collection was launched in January 2017 at The Lingerie Edit London.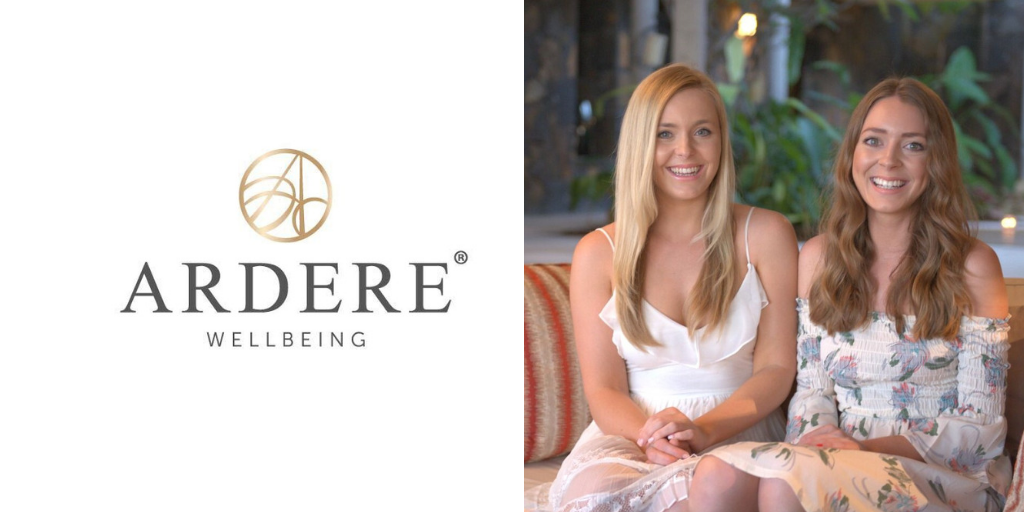 Nicole Windas & Lauren Windas: Nicole and Lauren are experts in self-care and co-founders of well-being lifestyle brand ARDERE (pronounces 'ar-deh-ray' meaning 'glow'). They specialise in nutrition and wellness advice as well as organic aromatherapy candles.
Lauren is a registered Nutritionist and Naturopath and Nicole a healthy living expert/coach. They got into wellness 6 years ago when Lauren was diagnosed with ME/CFS and unable to find help through orthodox medicine they turned to alternative therapies and she had a complete lifestyle overhaul where she managed to regain her health back. Seeing the true power of how our diet and lifestyle can impact our health and mind, we wanted to share our knowledge with others which is how we developed ARDERE.
Nicole and Lauren have recently launched their range of 100% organic wax candles called The Self-discovery Collection comprising of 6 scents each with a specific therapeutic purpose and based on a luxury travel destination. The collection was created in order to combat the epidemic of stress and encourage rituals of self-care and promote the benefits of scent-therapy. With stress being at an all-time high (approximately 12.5 million working days are lost in the UK each year due to stress), it's no wonder that people are turning towards lighting a candle for some me-time.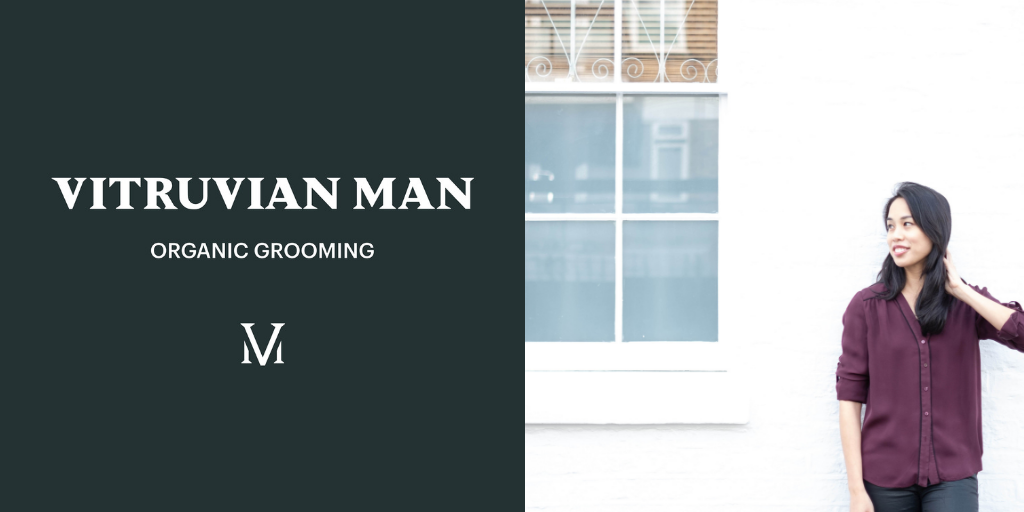 Vivian Lau: VITRUVIAN MAN is a new innovative grooming line engineered especially for today's man. Its high-performance organic ingredients deliver superior results and effectively combat dryness and signs of ageing. Our unique skincare solutions rely on powerful natural ingredients, blended with essential oils to calm and refresh your skin and your senses.
The name Vitruvian Man was inspired by the ancient contemplation of the human body's different parts standing in balanced and harmonious relation to each other and to nature. Founded in 2017, the team of pharmaceutical experts have revived this idea and formulated science-based skincare solutions that provide a balanced treatment exclusively tailored for men.
Instagram - @vitruvianofficial
Facebook - www.facebook.com/vitruvianmanofficial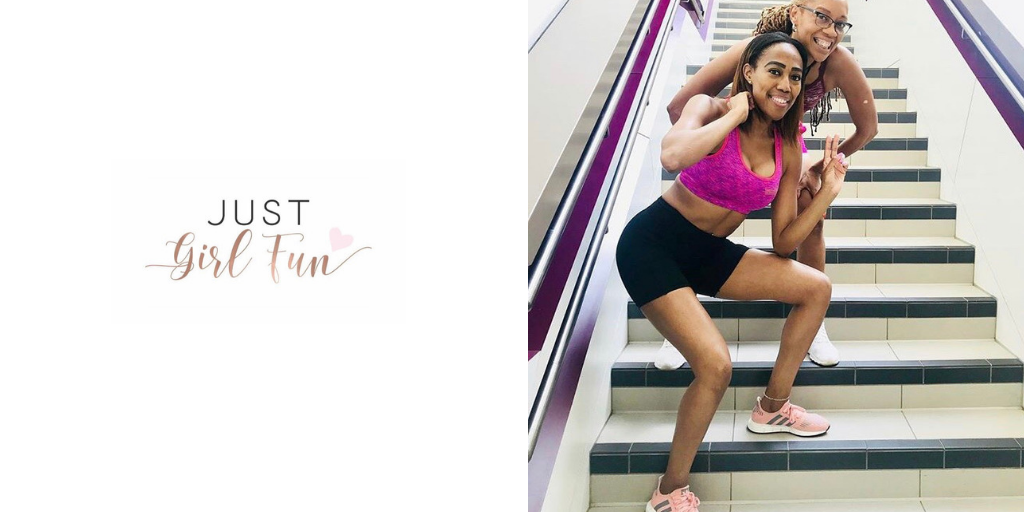 Jennifer Blackman & Chantelle Blackman: Jennifer and Chantelle are a mother and daughter duo who have the same vision of seeing women shining brightly with confidence and loving themselves unconditionally. Just Girl Fun was founded with female body confidence at its core. Our mission is to offer fun and feel-good pamper, beauty and fitness days, designed to benefit both the body and mind.
Through regular events, masterclasses and weekends away, we provide fun themed master classes combined with inspirational speeches to celebrate femininity, happiness and self-esteem. Our events are unique every time with a different theme wear and different entertainment by special guests. We have fun photo booth, 3 course meals with drinks, spa and beauty, unique master classes by selected experienced fun presenters, mindfulness workshop and motivation.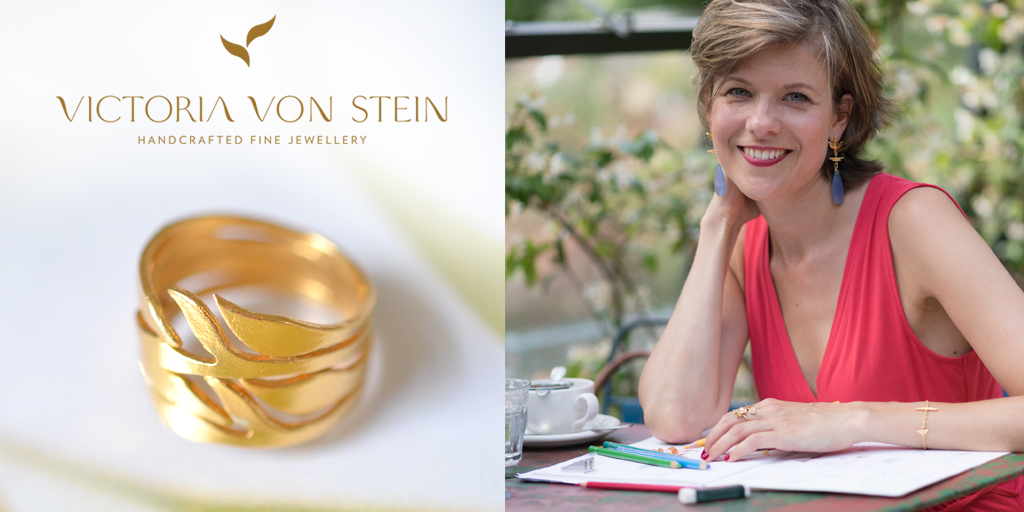 Victoria Von Stein: Victoria is the founder, designer and maker behind Victoria von Stein Fine Jewellery. Feeling inspired by the beauty of nature and her travel experiences, she captures the beauty she feels and sees and transforms them into meaningful, handcrafted jewellery pieces. They exude organic, textured elegance with cultural sensibilities expressing a sense of romance and adventure inspiring you to connect to your inner light.
Using traditional silversmithing techniques, all collection pieces are made of sterling silver with quality 22ct goldplating. Designed and handcrafted in her London workshop, they are easily worn to suit today's casual chic day-to-night lifestyle.
She aims to encourage women to feel confident in their authentic, feminine, stylish self-expression through jewellery talismans or anchors by combining the values of original beautiful designs, texture, colourful gemstones and quality craftsmanship.
Discover her travel-inspired collections or feel inspired to chat with her to design a one-of-a-kind piece just for you. Come and try some beautiful handcrafted jewellery and meet the designer maker!
www.instagram.com/victoriavonsteinjewellery/
www.fabebook.com/victoriavonsteinjewellery/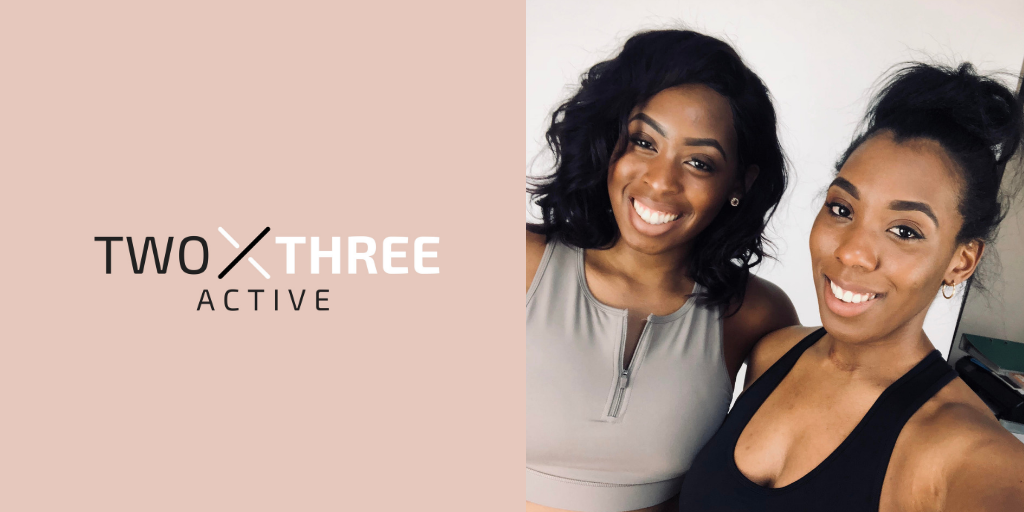 Naomie White: Two Three Active is a new active wear range that celebrates real women's bodies! Our seamless designs and sculpting fabric will give you confidence to kick ass on your fitness journey. We may all be on different paths but together the mission can be much more fun! The brand was launched in 2018 by sisters Stefanie and Naomie White who overcame their own personal fitness struggles and realised there was a lack in the market for appropriate (non see through) gym wear within the UK.
Our collection features gym accessories, the best impact sports bras and quality #SQUATPROOF tummy control leggings at unbeatable prices. Welcome to the #TWOTHREEARMY Squad where we practice maintaining a healthy lifestyle. Let us support you on your journey!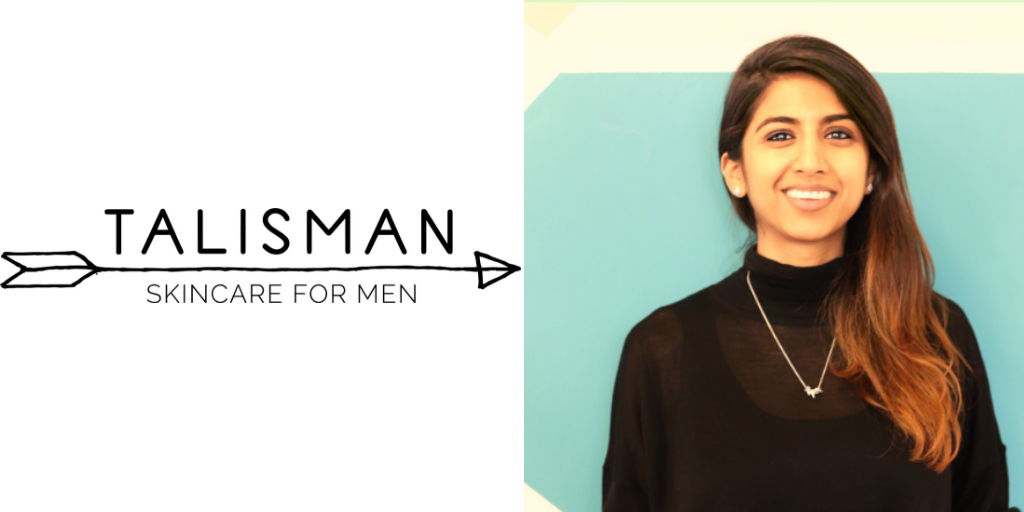 Safia Tapal: Talisman Skincare's first product is a versatile all-natural oil for men. Man Oil is a subtly scented moisturiser that can be used on the face, beard, and hair. The lightweight oil moisturises the skin, protects against sun damage, helps prevent and reduce acne, and strengthens the hair follicle. The formulation is high in linoleic acid making it great for oily/acne-prone skin types as it works to balance sebum production.

Safia has always had entrepreneurial tendencies and saw an opportunity to dive in when the many men in her life struggled to find male-focused skincare brands they connected with, and that prized ingredients above all. She chose to launch Talisman Skincare to represent the guys who are busy taking care of everything, but need a little help taking care of themselves. Safia is a student of Formula Botanica, the leading accredited school for organic skincare formulation and holds a Master's in Business from Oxford University.


OUR DRINKS PARTNERS: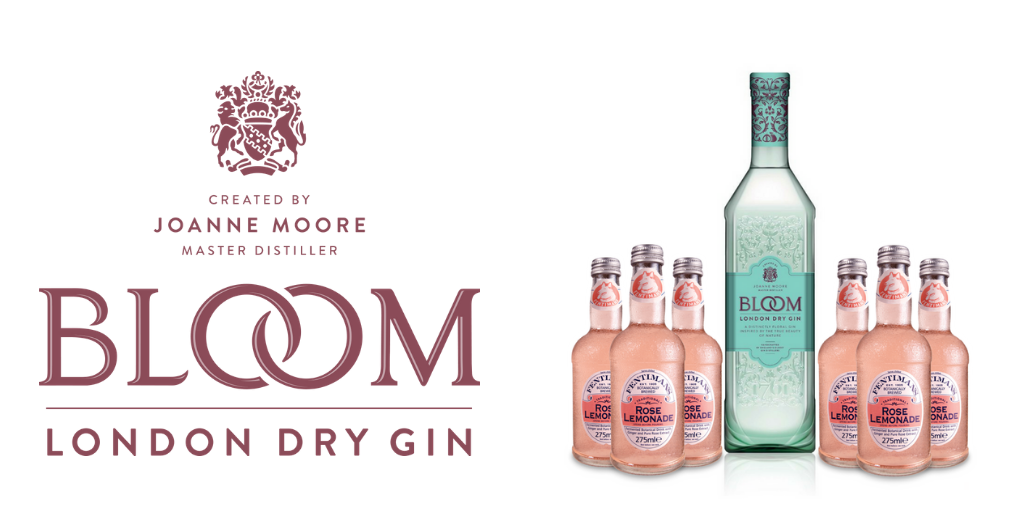 BLOOM Gin will be offering refreshments throughout the evening. They are an award winning premium London Dry Gin.
Drawing on inspiration from nature, BLOOM's three main botanicals are chamomile, honeysuckle and pomelo. They are carefully blended to create a distinctively delicate, fresh and floral gin, with a touch of sweetness and a smooth finish.
During its 250-year history, only seven Master Distillers have fulfilled the role which is now carried out by Joanne Moore, one of the world's first female Master Distillers, and internationally revered expert in the gin industry.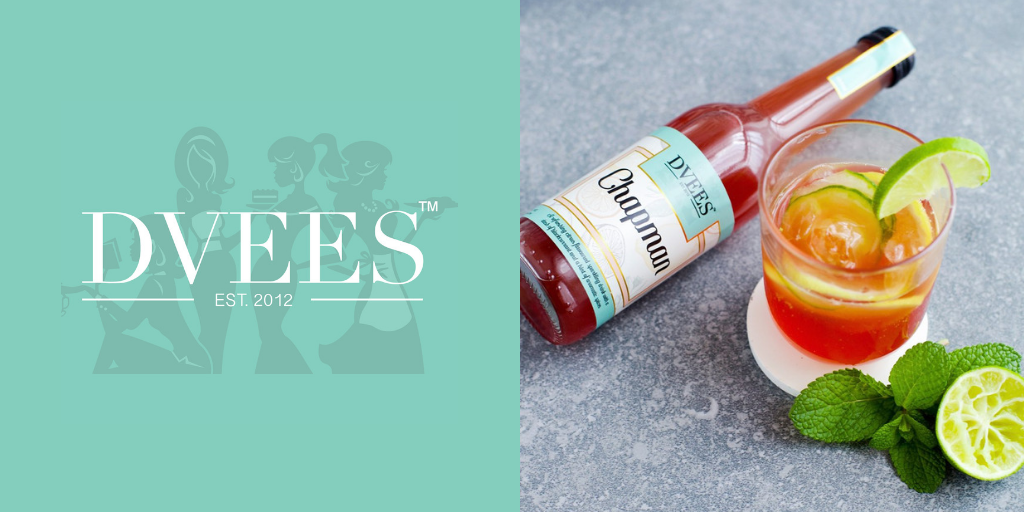 DVees Chapman; a non alcoholic cocktail, is a refreshing citrus flavoured sparkling drink with an infusion of cucumber, a dash of blackcurrant and a hint of aromatic spices. It offer a premium quality taste and a great alternative to alcohol, it also serves as a mixer should you require a kick.
OUR VENUE PARTNER


Cocoon Networks is Europe's first financial investment consultancy and networking platform specialising in cross-border technology transfer between China and the European continent.