Event Information
Location
London
London
United Kingdom
Refund Policy
Refunds up to 7 days before event
Description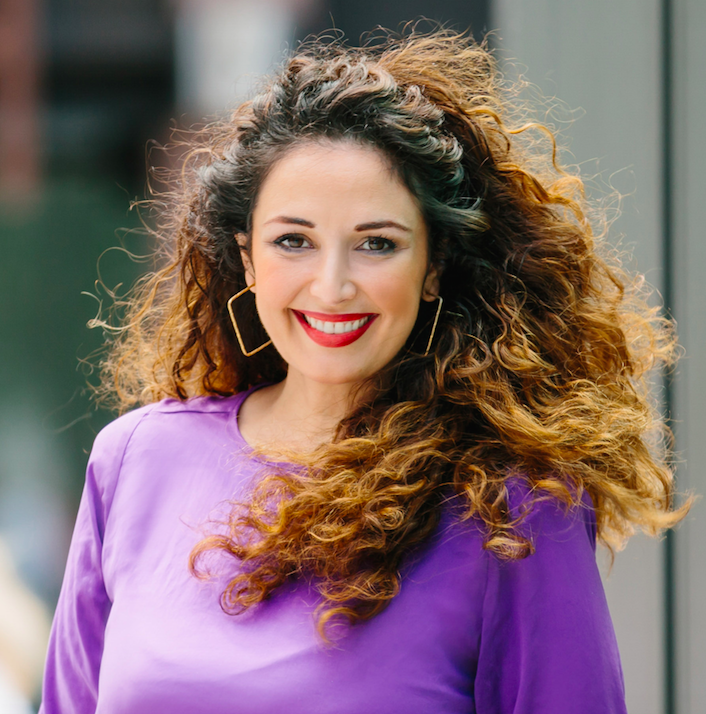 Greetings leader in the making!
Thank you for stopping by, this is exciting!!
I wonder if you are in the search of a leadership & managment program that accelarates your skills... if yes, then I hope I am the right person for you.
My name is Lara and I am devoted to supporting women in business become confident, extraordinary and conscious people leaders... I have been a people leader for more than 20 years and I know the ups and downs... I know how it feels to be overwhelmed and stressed with work either because of the amount, being short of staff, not having the right people or because the team is not performing... I know the feeling when we think we are an impostor about to be found out... I know how it feels when not knowing how to deal with certain staffing issues or to not being confident with certain "conflictive" conversations... I know how frustrating it is to ask for a job to be done and not get the expected results... I know how annoying it is when your clients are not getting the service they expect and deserve and the effects this has on the business... and I also know how it feels when there is no balance between work and life... If you ever felt like me then I know I can support you.
In the same way that you can't be a Doctor, plumber or a solicitor without a specialised training, it is my opinion that we cannot be people leaders without training too.
Leading teams is a big responsability; sometimes it's lonely, confusing and frustrating... but it's a lot of fun and incredibly fulfilling when we know WHAT and HOW to do.
My dear lady, the awesome news is that leadership is a learnable skill and you can be brilliant at it if you choose to be... and it is a necessary skill if you choose to grow your business or aspire to get promoted in your job.
If you have very little or no experience leading others, I am very confident this program will enhance not only your skills and take them to the next level of your business/career journey but also in your life... because although leadership is not about you... it does start with you. This program will provide you with the right foundations, tools and strategies to become a great leader.
Let's dive straight into the program and if you have any questions, please do reach out on support@larakhalaf.com, I will be delighted to hear from you.
----------
► WHAT IS IT?
----------
2 days intensive management and leadership skills training program for women.
The aim of this highly energizing, feminine, practical and full of strategies and breakthroughts program is to prepare you to become confident and to lead on purpose.
We will cover areas such as:
➔ Who are you as a leader? how will you lead the team?
➔ How to connect to your femeninity and feminine qualities to lead from your highest and authentic self.
➔ How to recruit, what's the process and how to put teams together?
➔ The art of communication...
➔ The equally important art of delegation.
➔ Who will play what role in the team and be responsible for what? how will you support them?
➔ What are the key expectations the team has of their leader and how to fulfill them.
➔ What are the systems you need to have in place to support your team's engagement whilst maximising their performance.
➔ How to create a culture of excellence so your client fall in love with your brand and your teams become greater human beings.
➔ How to direct work.
➔ How to provide feedback in such an elegant way your team will thank you for it.
➔ How to motivate and inspire your team.
➔ How to deal and manage poor performance.
These are some of the areas that will be covered... very complete right? :)
----------
► WHO IS IT FOR?
----------
✔ Female Founders with little or no experience leading people.
✔ Aspiring women entrepreneurs.
✔ Recently promoted women in business or aspiring to be.

And above all... this program is for the woman who wants to lead consicously and from the heart, who wants to lead in a feminine way, who wants to create great impact at work and in societies... who see people as "human beings" and not "human doings".
----------
► SOME OF THE EXPECTED BENEFITS FOR YOUR BUSINESS
----------

➔ Highly engaged teams.
➔ More productive teams delivering business results with a clear goal.
➔ Increased customer retention and satisfaction.
➔ Improved financial resutls and business growth.
➔ Minimise business risks.
----------
► SOME OF THE EXPECTED BENEFITS FOR YOU
----------

➔ Discover your leadership DNA, the feminine one.
➔ Be an inspirational leader others love to follow.
➔ Gain massive confidence.
➔ Dramatically improve your leadership and managment skills.
➔ Improve the way you deal with conflict.
➔ Improve your listening and communication skills.
➔ Improve your own productivity.
➔ Improve your delegation skills.
➔ Have your ideal work/life balance.
--------------------------------------------------------------------
What are your thoughts? how does this read, sound and feel for you?
I don't know if this is what you were looking for, I cannot wait to meet and support you in your extraordinary journey.
To your success my lady leader!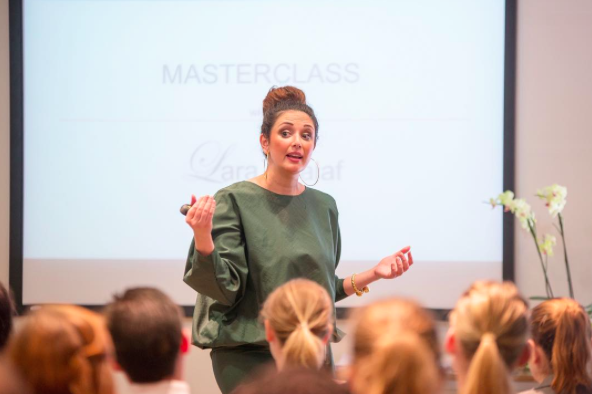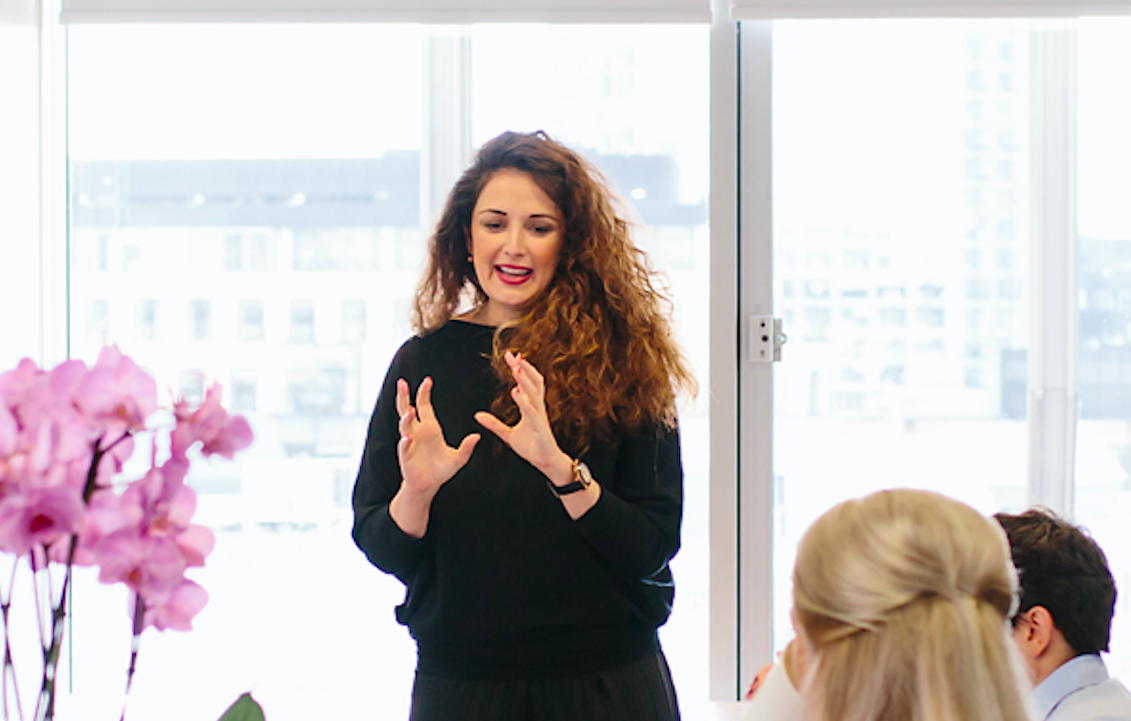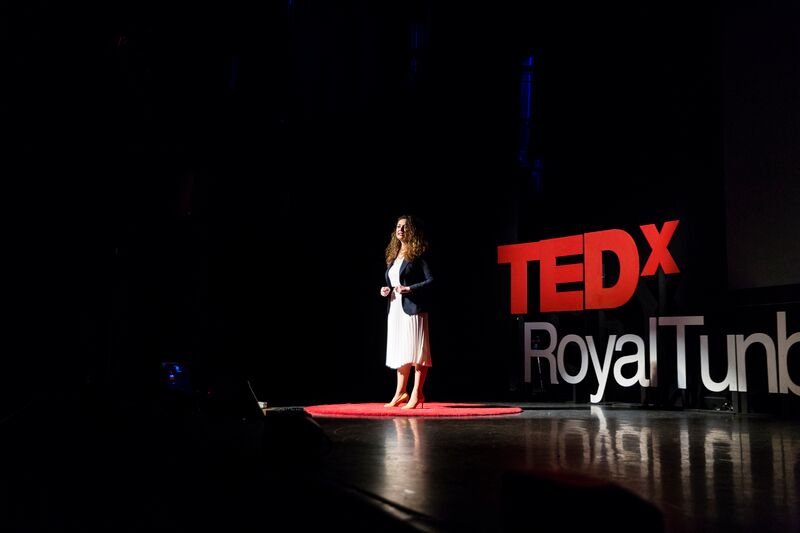 Date and Time
Location
London
London
United Kingdom
Refund Policy
Refunds up to 7 days before event