Description
A revolutionary seminar for health professionals on the benefits of integrative testing for female hormonal health. This informative and interactive one day seminar will explain how combining DNA testing and functional testing could be the missing piece of the jigsaw when it comes to hormonal health.
With a strong emphasis on hormone balancing for female health, Angela Heap will lead the discussion on steroid hormone lifecycles - synthesis, sensitivity / response to hormones, methylation, detoxification and elimination - and the metabolites that can be measured to assess status. Karen Harrison will provide delegates with the opportunity to learn about the genes and genetic variants (SNPs) that affect those pathways in the context of a person's environment (diet and lifestyle). Most importantly you will understand how to interpret and assess DNA and functional test results in order to design effective and personalised nutritional and lifestyle protocols for your clients.
Delegate Test Offers*
This fully interactive day also provides delegates with the chance to receive a significant discount on both Lifecode Gx Oestrogen Balance DNA Test and Precision Analytical DUTCH tests - supported by Regenerus Labs, prior to the day, in order to utilise this time to fully understand and experience the analysis for themselves.
This event is ideal if you are looking to further your education and delve deeper into the complex side of both genetic and functional testing when it comes to hormonal health. With constant new research being discovered, this seminar will enable you to remain at the forefront of this area of the health industry.
AGENDA
1. Introduction - Genetics, Epigenetics and Precision Medicine
2. Nutrigenomics and Nutrigenetics and Hormone Pathways - Karen Harrison
3. Functional Testing of Steroid Hormones - Angela Heap
LUNCH
4. Integrative Testing In Practice - putting it all together - Angela Heap
5. Hands on Case Study 1
BREAK
6. Hands on Case Study 2
---
Presenters -
Angela Heap Dip NT, @fertilitynutritionist
Karen Harrison BSc Hons, mBANT, rCNHC
Additional Presenters TBC
---
5.5 hours CPD (BANT, NNA) (Pending)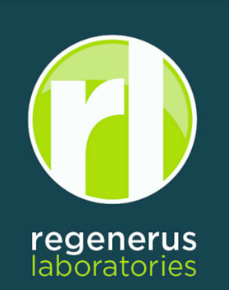 Refund Policy
The organisers may, at their discretion, agree to refunds when applied for more than 30 days in advance of the event. Refunds will not be made under any circumstances if either of the DELEGATE OFFERS have been taken up.
Delegate Offers
Discount applies to 1 DUTCH test and 1 Oestrogen Balance test per delegate. DUTCH test discount is available to new customers only (the offer is not available to delegates who have previously have purchased a DUTCH test).