Female Orgasm Workshop by Sh! *one night only in Brum* hosted by VQ: a wome...
Description
Join Renee Denyer, from a female-focused and multi award-winning sex shop Sh! Women's Erotic Emporium in London, for a frank and funny class on clitorises & climaxes.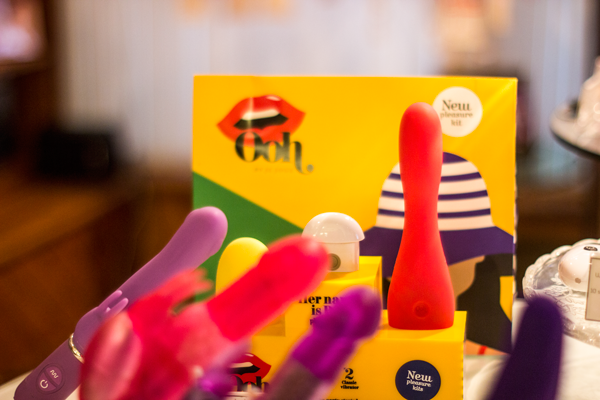 Enjoy a guided tour of pleasurable peaks and orgasmic delights. Learn how to locate and stimulate the G-spot, and how to tell the time on your clit-clock. Learn about anatomy, hot spots and female ejaculation.
We'll finish with Q&A session so you can ask any questions you have about increasing your orgasmic ratio.
Full of practical advice and sexpert tips, this class is playful whilst still providing insight and information. You'll leave feeling inspired and empowered, ready to take charge of your next orgasm.
****
Stop in to nearby Loki Wine Merchants before or after and we'll provide macaroons from our neighbours at Miss Macaroon!
******
Booking is essential. Sh! classes are normally £35; for the VQ's Birmingham pop up we're able to offer a special discounted rate of £20 (+£5 to cover VAT and booking costs). Proceeds go to The Bloody Good Period project.
Note: workshop will be women-only.
This workshop is hosted by The VQ: a women's health, sex and pleasure pop up, which is running for one day only - more details: https://www.facebook.com/events/198973690686566/ or Twitter: @VQ_Birmingham
The VQ is led by two Birmingham City University researchers and brings together female-led sexual health independent businesses and organisations to create fun, sex-positive spaces for women of all backgrounds and ages in Birmingham.
Questions/more details email: annalise.weckesser@bcu.ac.uk