Description
How To Leverage Planning to Maximise Property Investing Profits
For our March FPA networking meeting event, we invite you to come and learn from Jenny Thompson, a Chartered Town Planner!
Jenny is the Director of Thompson Planning Ltd where she has a broad client portfolio from the large property companies to the medium sized developers and large house-builders.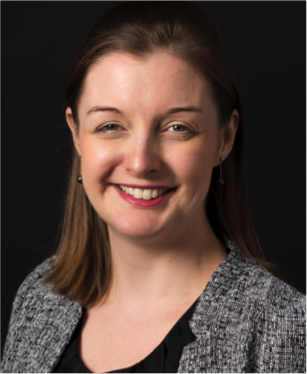 Thompson Planning Ltd was established by Jenny in 2015 when she took a 12 month break from paid employment during her maternity leave. While enjoying her first year with her daughter, she invested heavily in her personal business that had only until then been growing slowly. Then in 2016 she took the leap and devoted herself fully to the business. The company supports a range of domestic and commercial clients undertaking projects from single storey extensions through to 50 units projects and Site Appraisals have been undertaken for schemes up to 200 dwellings.
Jenny will educate you in:
Planning policy
Planning law
The role of a planning consultant and services provided
Case studies
Pre-app enquiries
Approved development
How to achieve successful developments
How to exploit planning and permitted development opportunities
Planning can be a really challenging issue for many property investors and Jenny will ultimately explain that it doesn't need to be an issue for you. It all comes down to educating yourself and knowing where to obtain support from.
SUMMARY OF EVENT
DATE: Tuesday, 20th March 2018
EVENT TYPE: WOMEN ONLY
SPEAKER: Jenny Thompson, BSc MSc MRTPI, Chartered Town Planner
TOPIC: How To Leverage Planning to Maximise Property Investing Profits
VENUE: Doubletree Hilton Victoria, 2 Bridge Place, London, SW1V 1QA (best access is from Victoria mainline station via the exit next to platform 1)
TIMINGS:
18:00 Members only networking with the speakers, sponsors and hosts (NB - FPA Annual Members, please email us at info@smartcorewealth.com to confirm your attendance or non-attendance).
18:30 General networking
19:00 Prompt event start
TICKETS: £31.81 for event, glass of wine/soft drink and nibbles, includes VAT and admin fee.
MEMBERSHIP: Annual Membership is £330.00 available here http://bit.ly/2kqwC8g includes:
free and guaranteed entry to the monthly networking events (priced at £381.60)
one free ticket to our quarterly mixed events (priced at £95.40)
early private access to the speaker at our monthly networking events
access to the speaker video to watch at your leisure if you miss an event (priced at £119.64)
also as a bonus for joining you receive a personal invitation to a qualified financial adviser to provide you with a 90 minute face-to-face Financial Planning Assessment (priced £750 excl of vat)
Total membership valued at £1,346.64! You save over £1,000 with Annual Membership!
For any queries on this and our other events please email info@smartcorewealth.com for further details.