Female situational awareness course
About this event
Have you ever been in a situation where you've felt threatened? By not being aware of your surroundings, you are potentially opening yourself up to being involved in a personal assault. Unfortunately, it is proven that poor personal security and situation awareness can lead to offences on yourself before you even realise it.
Over the last couple of months we hosted many free webinars on the broad subject of Situational Awareness and the positive feedback we received certainly indicated that they had addressed their personal awareness techniques. Unfortunately, in light of recent events that have happened in London and the fear it has caused within the female community, the subject of improving female safety always crops up, so, as a result, ATR offered further free webinars where we discussed techniques on avoiding risk but should someone get into difficulty, the actions to take when breaking away by creating space between the person and the attacker. As a result, and request from many attendees, we launched today our Situational Awareness 2-phased courses specifically designed for improving female safety.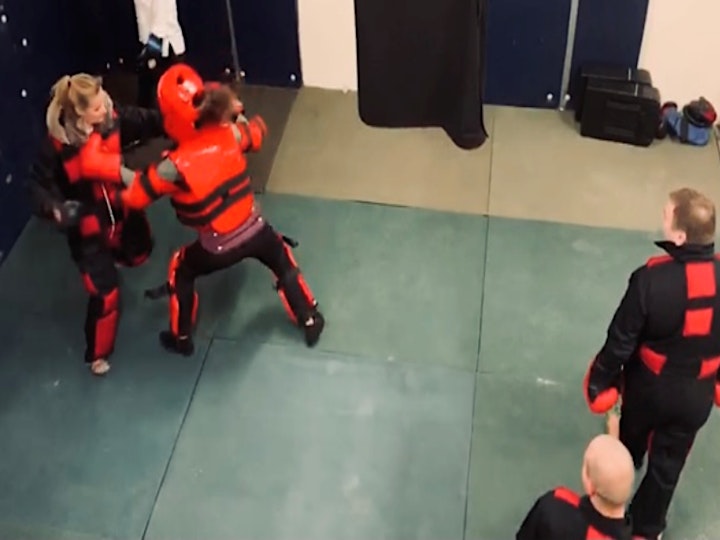 So, how can ATR help? Through an alternative way of teaching on how to better understand and reduce the risk to yourself in these types of situations, we will explain how you need to notice the absence of the normal and the presence of the abnormal. To put this in perspective, your awareness can be raised most of the time in the unconscious if you know what you are looking for as our brain is full of programs. Good examples of this are not having to teach ourselves how to wake up every day, get dressed in the morning, make a cup of tea, take your transport to wherever it is you need to go. Teaching you situational awareness is much the same, it becomes programmed.
Courses are held at the ATR training facility in Reading, (The Barn, c/o Lower Hitch, Whitchurch Hill, Reading, RG8 7NU). We are fully compliant with the Covid19 secure workplace guidelines. For best results, our on-site training program is delivered around creating realistic scenarios that allows the trainee to practice in a controlled simulated environment. This way, it will build the necessary resilience and confidence.