About this Event
The Female Speakers Conference: Dedicated to Filling the Stage with Female Voices
Run in collaboration with Speaker Express and World Class Female Speakers, The Female Speakers Conference is dedicated to helping shape the dialogue around the critical factors currently at play that keep women speakers from being found and recognized on stage.
Join us for an empowering day focused on the Business of Speaking and walk away with a better understanding of how to get on larger stages and be handsomely paid for it!
Gain valuable industry insights to help you better understand the type of speaker you are and where you can reap the best financial rewards.
Investigate what makes a great speaker profile, and explore some of the most common mistakes women make around marketing, branding, and sales which often stop us from being found and landing those high-level gigs.
Learn why bookers and agents struggle to find female speakers and discover how you can become top of mind.
Better understand how to find and secure speaking gigs so that you can increase your influence, upscale your business, and use your voice for good!
Plus, meet the women setting new standards and inspiring us from stage in innovative ways as we recognise these trailblazers across a diverse array of categories in the second annual Professional Speaker Awards.
To lean more visit or register now!
We are currently looking for magazine & event sponsors. Please contact annik@speakerexpress.co.uk if you are interested.
Apply for the Female Speaker Awards 2019 here.
Apply to speak at the Female Speakers Conference 2019 here.
FULL SPEAKER LINE-UP TO BE CONFIRMED.
Speaker - Annik Petrou - Get Paid To Speak - www.speakerexpress.co.uk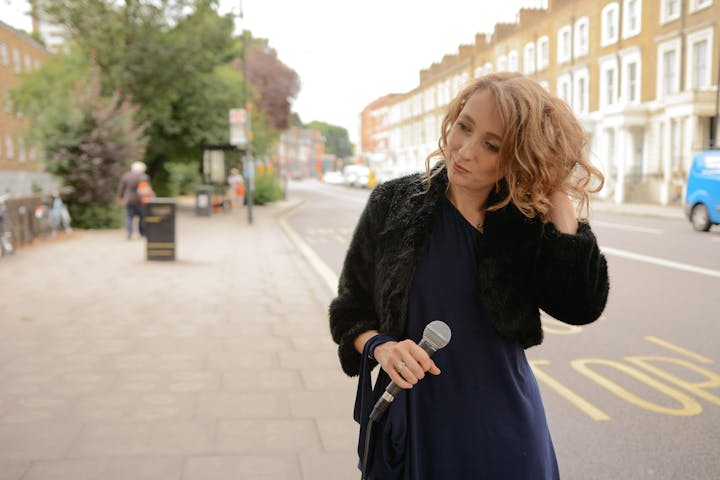 Annik started Speaker Express in 2011 after feeling stuck with no confidence and fear of speaking up about her ideas because they might sound silly to others. She has seen and heard thousands of different speeches & pitches and delivered training in the UK, Europe, Australia & Africa. Her clients include technology start-ups within Silicon Roundabout, coaches, consultants, CEOs, Managing Directors, high-end corporates and a recently funded business voted 'Best Dragons' Den Pitch Ever'.
As part of their 3 or 6-month Speaking Accelerator, Speaker Express continues to assist thousands of entrepreneurs to successfully pitch for investment and funding, gain the confidence to push their business from home office to the stage, give talks on TEDx stages, generate more leads or land big corporate contracts/gigs.
Annik will share with you how to get MORE gigs and the perfect structure for a Signature Talk that sells. Besides training & speaking Annik loves exploring the English countryside, her cockapoo Roxy and red velvet cupcakes.
MC - Lovelda Vincenzi - www.lovelda.com
International event MC and Moderator, Lovelda has been speaking and performing on stages since the age of 13. With a background in event creation herself, Lovelda now specialises in MCing and moderating business conferences & summits for organisers who have want to create memorable events. She is a professional, dynamic & versatile MC who is an asset to any event management team.
Throughout her career Lovelda has introduced senior executives from companies such as Time Inc., Telefonica, Vodafone, Twitter & Google to the stage as well as household names such as Rachael Elnaugh (former Dragon on Dragon's Den) and Monica Lewinsky.
As a former radio host of her own radio show Lovelda has interviewed over 200 entrepreneurs including Rachael Elnaugh (former Dragon on Dragon's Den), James Eder (Co-founder of Student Beans) and Marjean Holden (Hollywood Actress).  
Having travelled since age 3 and lived in Papua New Guinea and the UK, Lovelda is passionate about travel, diversity and business. This unique background allows Lovelda to easily adapt to different situations and ask questions, which challenge the status quo.
She has been featured in Psychologies magazine and appeared as a regular commentator on live global news for Arise TV.
Elena Herdieckerhoff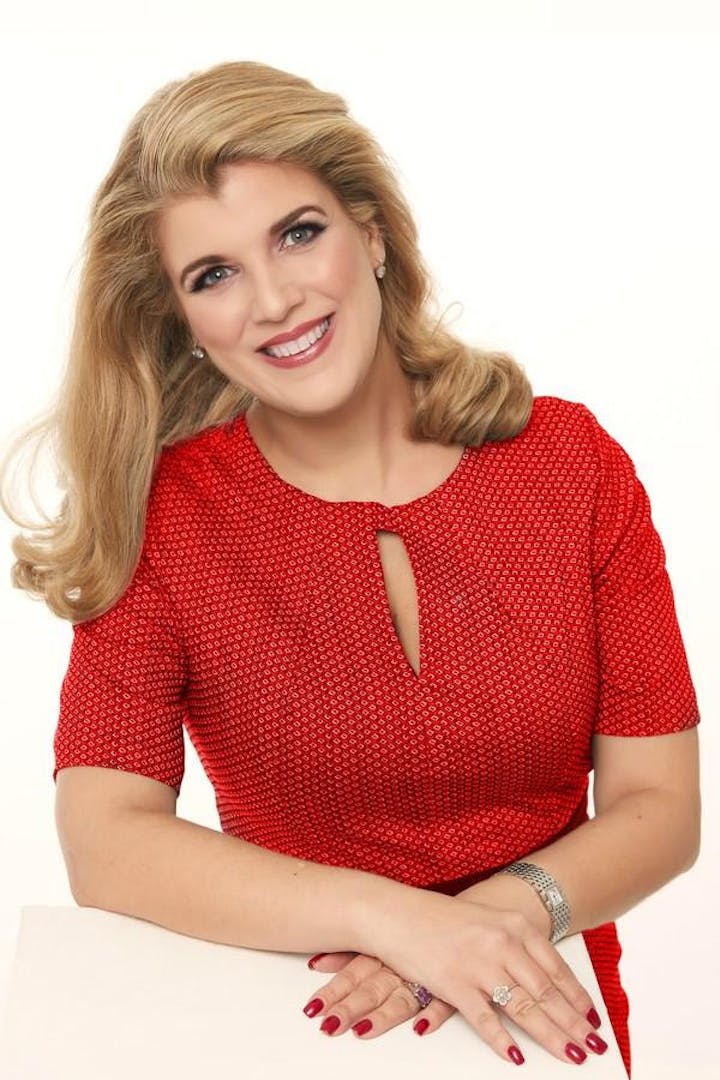 Elena Herdieckerhoff founded Red Dot Stage after a life changing event: presenting a TEDx talk which has already reached over 2 million views! Her experience shows TEDx talks offer a unique opportunity for visionary entrepreneurs to seize the global spotlight and build a powerful community of followers and customers. If you feel called to share your message on the TEDx stage (and are keen to find out how it can transform your business), you will greatly enjoy Elena's talk on how you can land, craft, deliver and market a life-changing TEDx Talk!
Sashka Hanna-Rappl
Sashka Hanna-Rappl is the leading International Brand and Business Strategist for Creative Visionaries. Her methods are imaginative, wise and humorous to help lifestyle entrepreneurs create and market their unforgettable brand and to be understood in a crowded market. Trained as an actress, dancer, singer, consumer behaviourist, marketer and advertiser, Sashka been featured on Forbes, Buzzfeed, Natural Born Coaches, Trafeze, Steven Aitchison, various virtual on and offline summits and more.
Interested in SPONSORING the event? Please email: annik@speakerexpress.co.uk.
We are looking forward hearing from you.
Lovelda & Annik x
____________________________________________________________________________________________
For more details contact us at annik@speakerexpress.co.uk.
World Class Female Speakers is a collaborative group to inspire and support women to take to the BIG stage. [Join the conversation here.]
Speaker Express London is for people who love or want to fall in love with public speaking, using it to gain more visibility and grow their businesses. [Join the conversation here.]
Please note: Tickets are non-refundable but can be transferred to another person.