Where founders connect with like minds to launch, and scale their businesses.
About this event
Female Techpreneur Connect
We are passionate about helping business owners in tech connect with industry specific mentors, investors, access to alternative finance, thought leaders, grants, education, support and so much more!!
Our goal is to use our platform to educate tech business owners on how to scale up their businesses and exit effectively.
We will discuss topical issues, industry updates and most importantly introduce our businesses and how we can leverage on each others connections to build awesome solutions.
Who is the event for?
This event is for tech entrepreneurs, allied entrepreneurs , founders, thought leaders, business owners, non-tech founders and aspiring founders.
What it is
Introduce your business to 30* global business owners and tech founders
Member's spotlight - a member gets to present their business to the audience
Breakout rooms for deepers connections and networking
Schedule:
12.00 - Introduction to Female Techpreneur
12.05 - 1x min intros
12:25 - Member's spotlight
12:30 - Presentation
12.40 - Breakout Room/Networking
12:50 - Q&A and next steps.
13:00 - Close.
Non-members are welcome to attend our networking for free (twice) after which we expect that you to love us so much and join our blossoming community or pay £4.95 per meeting.
For membership enquiries, sponsorship and speaking opportunities, please email hello@femaletechpreneur.com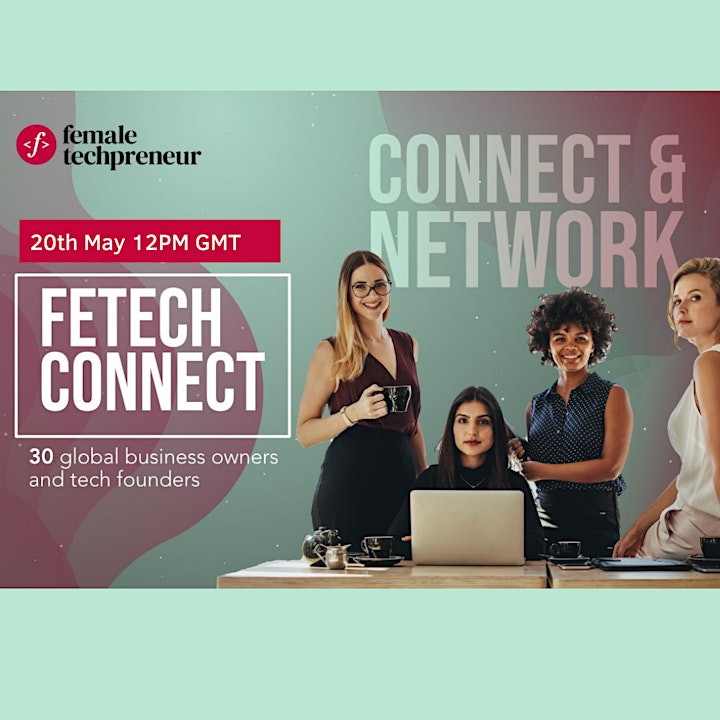 Female techpreneur is a hub for female tech founders to connect, invest and to close gender funding gap.
We are membership led and offer coaching, mentoring and events to support our members to achieve success in their chosen fields.
If you are considering signing up to our membership, there is still time!
Feel free to contact admin: hello@femaletechpreneur.com