Sales Have Ended
Ticket sales have ended
We are sorry to inform you that all tickets have been sold, however we would love to see you at the next event! Please contact hello@businessliveuk.uk to reserve your ticket.
Sales Have Ended
Ticket sales have ended
We are sorry to inform you that all tickets have been sold, however we would love to see you at the next event! Please contact hello@businessliveuk.uk to reserve your ticket.
Connect with industry specific mentors, 30+ tech leaders, investors and thought leaders to help you scale up effectively and safely
About this event
Female Techpreneur launches at The Institute of Technology in Milton Keynes!
Open to ALL LEADERS IN TECH and BUSINESSES WHO ARE LOOKING FOR CLIENTS WITHIN THE TECHNOLOGY INDUSTRY.... only £10 + VAT per person, light buffet and refreshments included...
Top 5 reasons to attend Female Techpreneur LIVE on 5th March 2020:
• Connect with investors and alternative funding providers
• Associate with like-minded, entrepreneurs
• Learn from experienced tech leaders and mentors
• Access exclusive FTP workshops, events and mastermind sessions
• Pitch live on stage to investors
What is FTP?
Female Techpreneur, founded by Bukky Babajide, is the very first female led, tech focused trade association to kick off at The Institute of Technology, Milton Keynes. HOWEVER - male tech leaders are also very welcome!
We are passionate about helping business owners in tech connect with industry specific mentors, investors, access to alternative finance, thought leaders, grants, education, support and so much more!!
Our goal is to use our platform to educate tech business owners on how to scale up their businesses and exit effectively.
FTP is supported by the local authorities, MK Council, MK College and The IOT, as well as Kayla Jackson a tech leader, COO and co-founder of Pedul based in the USA and ambassador for Walt Disney and writer for Forbes Magazine - Kayla is speaking at FTP and flying over from the states especially to meet our tech professionals and share her story!
Who is FTP for?
On average, 75% of the businesses that gain investment are male-led. Our mission is to see a reduction in this inequality by supporting female-led tech businesses who are looking to scale up and/or gain investment.
Female Techpreneur is for any business owner working within the tech and/or finance industries who is looking to scale up their business.
Join us at the Institute of Technology, MK on Thursday 5th March 2020, 6.30pm till 9pm for Female Techpreneur Live where we will be joined by the group's founder and CEO Bukky Babajide and six top speakers...
'Early bird' discounts now available on annual membership!
Itinerary:
6.30pm Registration and Networking
7.00pm Welcome Bukky Babajide, Founder
7.03pm Cllr Moriah Priestley - MK Council
7.05pm Meet our sponsors - Bola Durojaiye, The App Booth
7.15pm Laura Marulanda - Carter, Head of Curriculum IOT
7.25pm Q and A session
7.30pm Christian Kumar - Kinetic Technology
7.40pm Q and A session
7.45pm Tommie Edwards - Eventbree
7.55pm Q and A session
8.00pm Kayla Michele Jackson - Pedul
8.10pm Q and A session
8.15pm Rachel Dempers - Rachel Dempers
8.25pm Q and A session
8.30pm Live pitch to the panel 'dragons den style'
9.00pm Close
Our keynote speakers:
- Laura Marulanda-Carter (Head of Curriculum for the Institute of Technology at Milton Keynes College)
"As part of its core values, the IoT looks to provide opportunities to those underrepresented within the digital industry currently, including BAME, women and those with disabilities or from poorer social economic backgrounds. With a target of 45% female learners by 2025, Female Techpreneur is an excellent fit!" - IoT, Milton Keynes College
- Tommie Edwards (Founder and Chief Executive of Tedbree Group)
In 2019, Tommie was named one of the Top 100 most influential BAME Leaders in Tech UK by the Financial Times and Inclusive Boards. She was nominated for 6 awards including Lloyds Bank National Business awards as New Entrepreneur of the year.
- Christian Kumar (Private equity CEO, Managing Director Capital Kinetics)
"I absolutely love business and consider my work more of a vocation in life; I'm passionate about helping to fund brilliant ideas and taking them to the market.
My background is very technical and therefore, I have set up a specialist commercial and corporate finance firm specialising in; lending, asset management, business strategy, structured finance & banking, property lending, medical technology, life sciences, fund management services, private equity, flotations/IPO."
- Kayla Michele (Co-Founder and COO PeduL)
"As an ambassador for U.S.-based organisations like The First Tee, National Black MBA Leaders of Tomorrow and Disney Dreamers Academy, Kayla regularly speaks on the power and viability of student leadership and entrepreneurship, and the indispensability of diverse representation in today's workforce.
In a society where the necessity and costs of pursuing higher education are rising at the same rate, Kayla is on a mission to cultivate an economy that prioritises equal access to education, democratises financial support, and actualises professional opportunities for students worldwide.
- Rachel Dempers (Founder, Rachel Dempers Coaching & Consulting)
Rachel Dempers founded Rachel Dempers Coaching & Consulting which works with organisations to future ready their organisation culture, leaders and workforce. With a focus on change management and executive coaching, Rachel aspires to create more collaborative and inclusive cultures to embrace the future of work.
Rachel will be speaking about the advent of multi-generational workforce that calls on everyone to learn how to acknowledge differences, work with the differences and leverage differences in order to create a sensational place to work. With the increase demand on talent, are we embracing and understanding the different generations? Who are the generations, how come we have five generations working together and what ideas can we introduce to embrace a multi-generational workforce?
Sponsorship and speaking opportunities are available, please email hello@femaletechpreneur.com or call 01908 303666
SPONSORED BY: THE APP BOOTH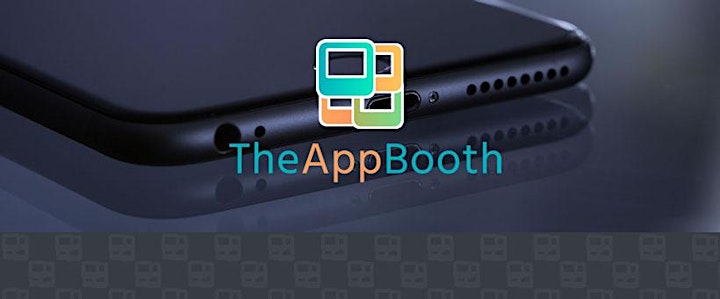 Organiser of Female Techpreneur Live Launch