Description
12.30pm – 3.30pm
Stitch a feminist icon in this unique session led by the wonderful Eleanor Flynn - a stitch addict in the extreme. Be inspired by images of Caitlan, Beyonce, Emmeline, Malala or Belle, learn the skills, and leave ready to stitch up a storm.
Embroidery is not the quickest way to create an image, but it shows dedication, perseverance, care, skill, patience and creativity. What better way to show our appreciation to the controversial trailblazers of feminism than to take the time to stitch a likeness of them?
You can use colour, texture, images or words. You can be quick and dirty or supremely skilled. There is no limit to what you can do with it, and in the hands of modern makers it's subversive, beautiful and infinitely varied.
You will receive a wooden embroidery hoop and needle to take home and a cotton sewing bag to carry your work in, plus full colour instruction booklet and PDFs of images from the session. There will be choice of gorgeous linen to stitch into and endless colours of embroidery thread to choose from!
Suitable for age 16+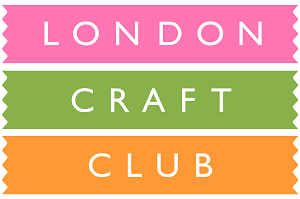 ---
FAQs
What's the refund policy?
Cooling-off period
Culture Coventry will refund tickets for activities, performances and workshops if you cancel within 14 days of making your booking. If your booking was made within 14 days of the event start a 15% admin fee will be charged.
Refunds
If you cancel your booking more than 14 days before the event you will be eligible for a refund, minus a 15% admin fee. We are not able to offer refunds cancelled 14 days or less from the date of the event.
To request a refund, or cancel your place please contact us via Eventbrite or email tickets@culturecoventry.com
Culture Coventry reserves the right to cancel any of our events and will endeavour to give 7 days' notice. A full refund will be made in these circumstances.