FemmeQ: Activating Feminine Intelligence

Thursday, 8 March 2018 at 09:30

-

Friday, 9 March 2018 at 17:00 (GMT)
Event Details
Women and men around the world are awakening to the conditioning that has shaped their lives, becoming aware of what we've all inherited and how we're operating in a system that no longer serves us. The way we're working isn't working.
FemmeQ: Feminine Intelligence is a global movement which was launched in 2016, when 140 people from 15 countries gathered in Berlin to learn how to bring the feminine qualities and values, marginalised for centuries to the decision-making tables in all sectors of society.  Experts in their field revealed how this can be done in everyday business and organisations, citing examples of how they have achieved success and social impact by applying feminine intelligence.
We have since visited 6 countries speaking to hundreds of men and women who are longing for new ways of living and leading that will shape a positive future for generations to come.
This is a unique event and conversation.  We are inviting 80 women and men to join us; people interested in transforming the current systems and structures by venerating the feminine qualities of care, compassion, trust, patience, empathy and inclusivity, which traditionally have been equated as soft and weak.

We will explore and inquire through deep conversation. We will identify and challenge out-dated ways of thinking and patterns of behaviour.

We will build our community to go forth and for this we need authentic and honest conversations.  This work is intended for those who have been on a journey of deep inner work and wish to be positive change agent.

Once you have registered for the event we will send you a questionnaire and ask that you complete this before you come to the workshop so that our work together will begin before we actually meet.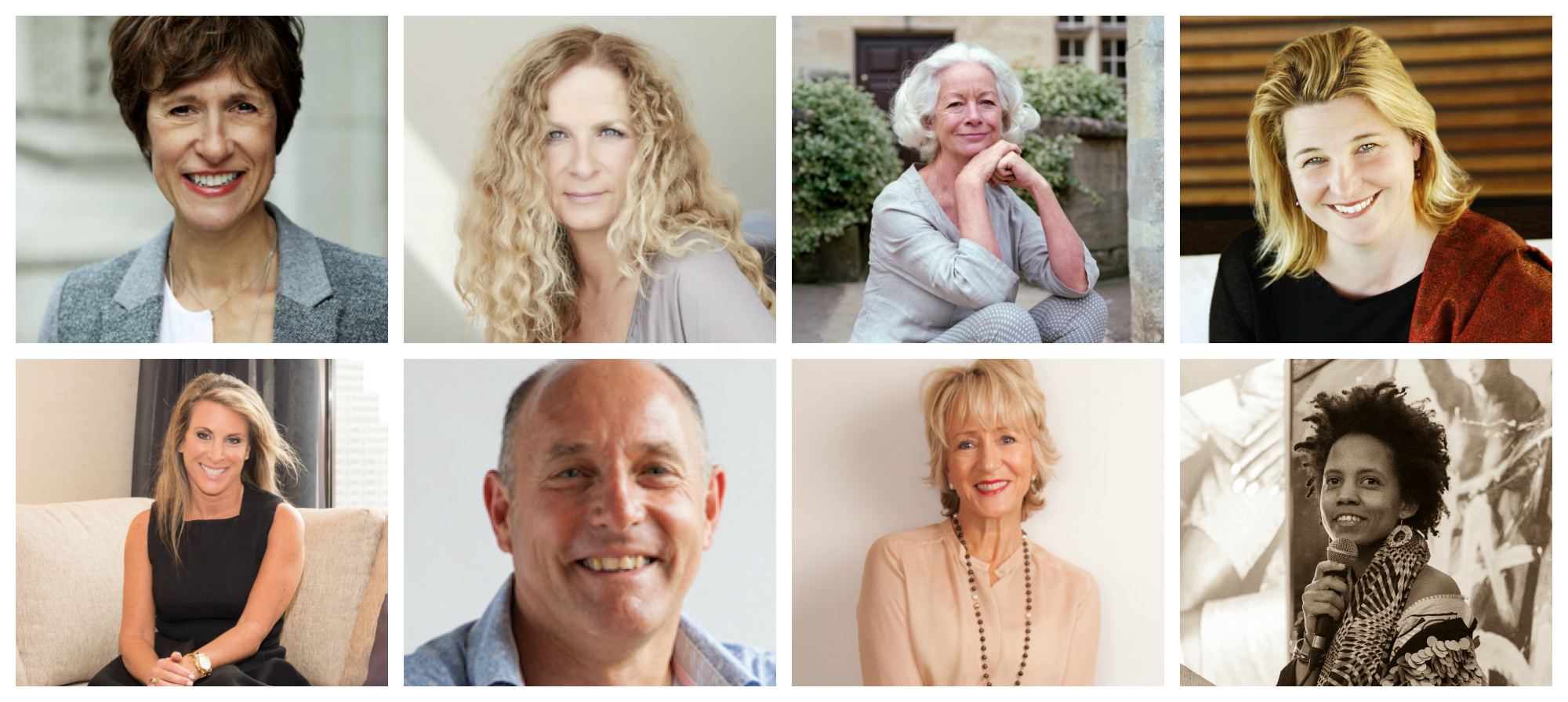 In this 2-day Summit we will explore:
• Dedicated Inner Work as the essential ingredient for effective outer action – what does this mean in everyday life?
• Healing Past and Present Wounds to allow us all to move forward – how do we do this?
• Standing for a New Possibility with agency and authority to make a difference to the things we care about – what does it take?
• Courageous Conversations to transform and deepen our relationships – what is needed to find our voice?
• Bridging the Divide in ourselves and in the world– how can we restore wholeness?
• Building Communities to restore our sense of belonging and unity – how do we collaborate for greater impact?
• Feminine Intelligence: the key ingredient for transformation - what are these qualities and how do we live them in everyday life?
• Active Hope: transforming our yearning into learning – how to develop our action plan for immediate impact?
Women have a biological imperative for insisting that a new social contract take them and their needs into account. Men and Women know the over-valourised masculine strengths require balancing with the marginalized feminine qualities to enable the fullness of our human potential to be realised.
DAY 1
Our panel of speakers who are applying Feminine intelligence to their field of expertise:
Dr. Scilly Elworthy – 'Peace Building' – Co-founder of FemmeQ & Author of Business Plan for Peace _ UK

Shelley Zalis – 'The Power of the Pack' - Entrepreneur and Social Change Agent – Founder and CEO of The Female Quotient - USA

Karen Downes –  'Grace and Resilience' - Business and Leadership – Co-founder FemmeQ & Founder of The Flourish Initiative – UK, Australia

Alexandra Feldner – 'The Beauty and Creativity of the Feminine' - Media and Arts – Co-founder of FemmeQ, Creator of the film 'Today I Rise' - Germany

Hetty Einzig – 'Women mean Business' – Author of The Future of Coaching - UK

Sam Moyo – 'The Feminine in Social Change' - Social Entrepreneur and Activist – Founder of Morning Gloryville – UK
Afternoon Masterclasses with our Guest Speakers.
DAY 2
We will start the day with a forum where you as the participant will focus on the area of concern you wish to impact and gather in groups on such specific topics. It will be an interactive dialogue where you as a participant can draw on the insights and guidance of the speakers and give you the opportunity to work with your group to create a strategy and action plan. 
In the afternoon we will devote our attention to providing information and lessons learned from experience in the field and in organisations as to how we can shift the current system to restore the balance of the feminine and equip you in the necessary steps that will enable you to realise your vision:
· Fundraising for your project
· Building and leading a conscious business
· The essentials of Profiling and Presentation
· Engaging  & Enabling a supportive community
· Impacting the structures and systems
We encourage you to bring your passion and join with others to design a pathway forward of inspired and practical action. We are committed that you leave these 2 days feeling encouraged, empowered and supported in turning your vision into reality.  
You will be in the company of other strong and courageous women to make International Women's Day 2018 one that you will always remember as your launch point.
When & Where

Lumiere London, The White Loft
1-2 Silex Street
SE1 0DW London
United Kingdom


Thursday, 8 March 2018 at 09:30

-

Friday, 9 March 2018 at 17:00 (GMT)
Add to my calendar