Location
Impact Hub, Pop Brixton
49 Brixton Station Road
London
SW9 8PQ
United Kingdom
Description
FEMPIRE

LIVE @ RAPPORT FESTIVAL
Join The Fempire Collective & Rapport Festival in an afternoon of talks and debates discussing Black British identity, the Natural Hair movement, and the representation of the African diaspora in the media.
Entrance to the panel talks is on a first come first served basis.
Doors open at 12 pm
ALL DAY: GIRL BOSS MINI MARKET
We've partnered with some badass female-led businesses to bring you the GIRL BOSS MINI MARKET. This is your opportunity to discover some of the best and most unique female-owned brands from African inspired yoga attire to quirky, modern and fantastically artistic, framed prints to give your home some extra sauce!
12.30 PM - 1.30 PM: DISCUSSING THE NATURAL HAIR MOVEMENT & BLACK BRITISH IDENTITY
Hosted by Jay - CO-FOUNDER of The Fempire Collective, Youtuber and Blogger
Jay is the Co-founder of the Fempire Collective. She is an active chronic illness advocate, where she raises awareness on her lifestyle blog and social media channels. Jay aims to help women in business and sufferers of invisible illnesses find the support that did not previously exist.
Featuring: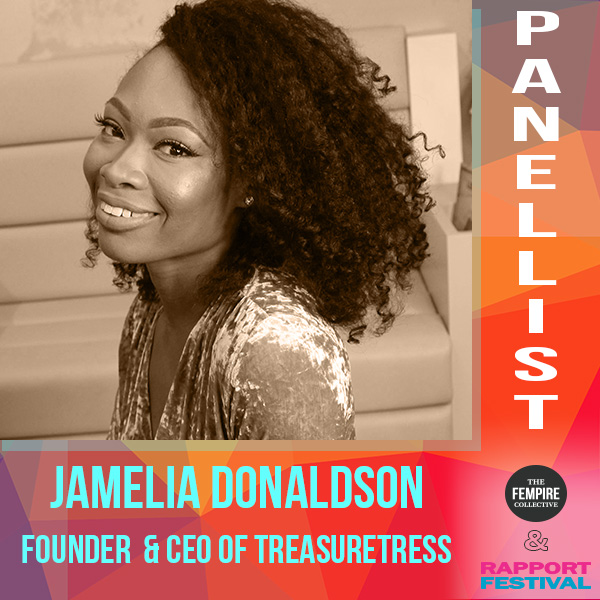 When 26-year old, London born Jamelia Donaldson told naturalistas across the UK, "The hunt is over", she wasn't joking. The founder and CEO of Treasure Tress, has been able to draw on her personal experiences and knowledge to provide an impeccable hair care service which equips young girls and women across the UK with quality products and tools to care for their naturally curly hair.
With Treasure Tress making its mark on naturals and celebrities now from the UK to the Middle East and America, Jamelia remains confident that TreasureTress will be key in not only a fresh awareness of the latest and greatest brands to care for curly hair; but a mind shift that taking care of natural hair can be an easy, fun and enjoyable experience!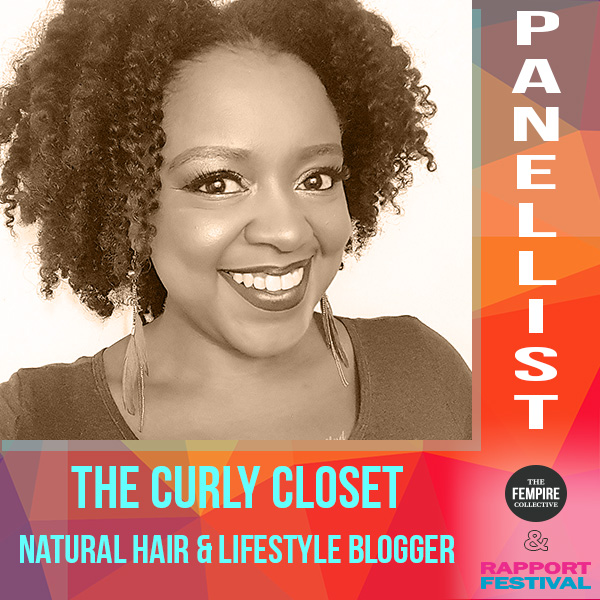 Mary started blogging over five years ago and started her YouTube channel to document her personal journey of nursing her texturised hair back to health.
She started taking blogging more seriously after doing her Big Chop in 2014 and decided to start a new hair journey with natural, afro-textured hair. Not long afterwards, she adopted the new name 'The Curly Closet' and never looked back!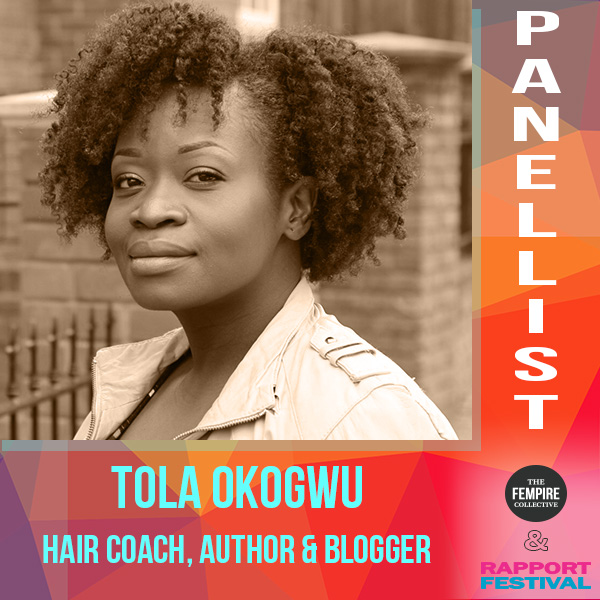 - Tola Okogwu - AUTHOR & HAIR COACH
Through her books and wider writing, she is constantly seeking to create 'mirrors and windows', allowing everyone the opportunity to read books that are reflective of their own experiences, backgrounds and cultures. She is also super passionate about parenthood, the role of fathers and strongly believe that resources for parents should be freely and widely available.
Tola's journey as a black author has not been an easy one, unfortunately, there is this very myopic and stereotypical view of BME authors and their work, and if you try to step outside of that box, people don't know what to do with you. So she decided to set up her own publishing company and create her own seat at the table. The success of her 'The Daddy Do My Hair' series proves that there is a market for diverse books and diverse authors, it is not a trend or even a niche and it's time that the mainstream society knew about it.
1.35 PM - 2.20 PM: SOCIAL MEDIA 101 - WORKSHOP FOR CREATIVES & BRANDS
Hosted by GeGe - Founder of The Fempire Collective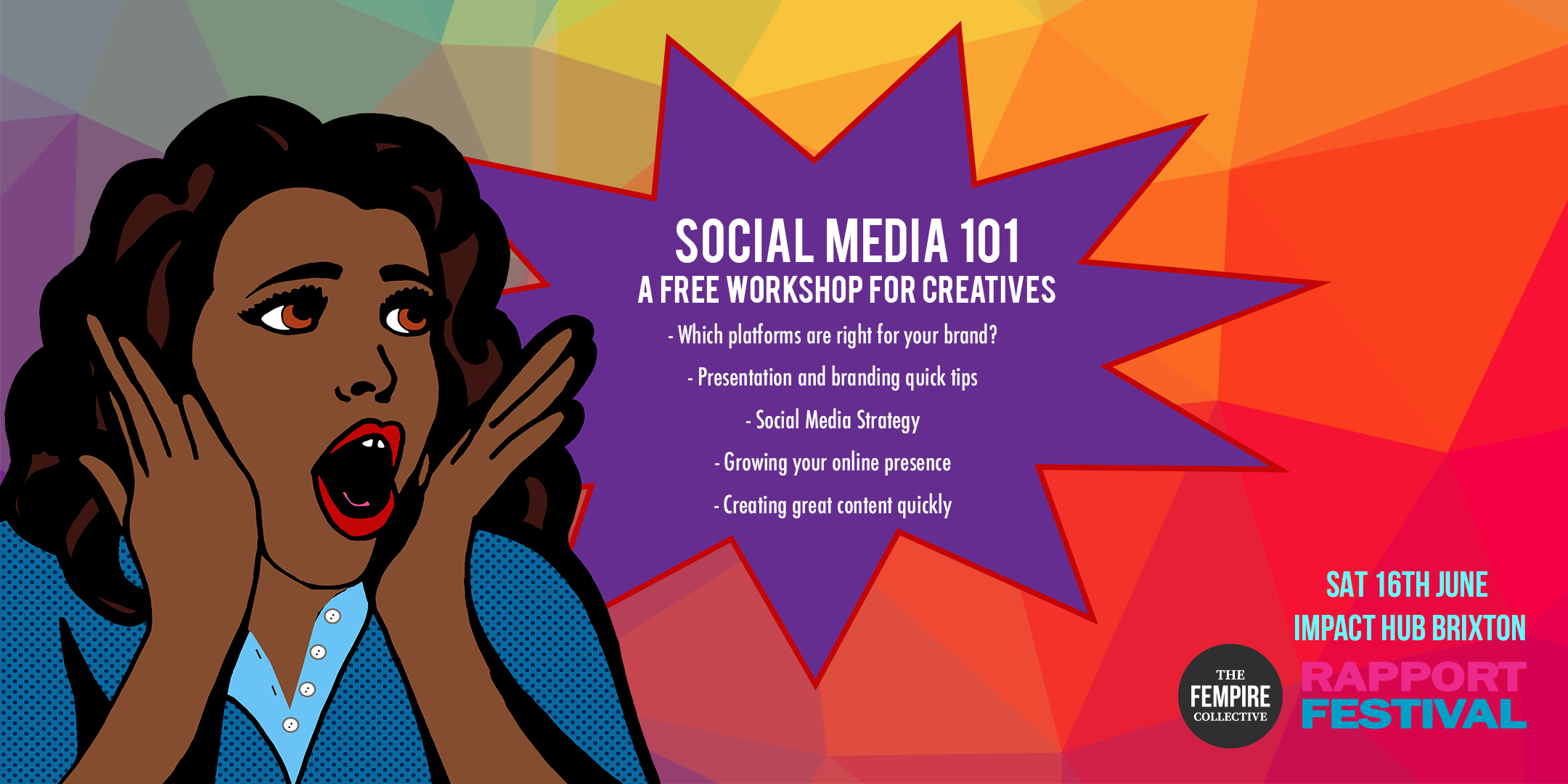 GeGe is the founder of The Fempire Collective, she also created the lifestyle brand Tribal Unicorn and is a flourishing specialist in the world of Digital Branded Content having worked with Topman, Penguin, Oxfam, BBC and ITV. She now works at Bauer Media as a Commercial Social Media Manager working on various radio brands such as Kiss FM, Magic Radio and Absolute, as well as Grazia Magazine, Heat magazine and more.
We'll be covering the following:
- Which platforms are right for your brand?
- Presentation and branding quick tips
- Social Media Strategy
- Growing your online presence
- Creating great content quickly
Ticket holders must register their interest for this FREE WORKSHOP to ensure a 'seat at the table' by emailing fempirecollective@gmail.com


2.30 PM - 3.30

PM:

DISCUSSING FEMALE AFRICAN DIASPORA IN MEDIA

HOSTED BY SHIREEN 'I AM SHE' - INFLUENCER AND FORMER MISS WEST AFRICA INT
Featuring: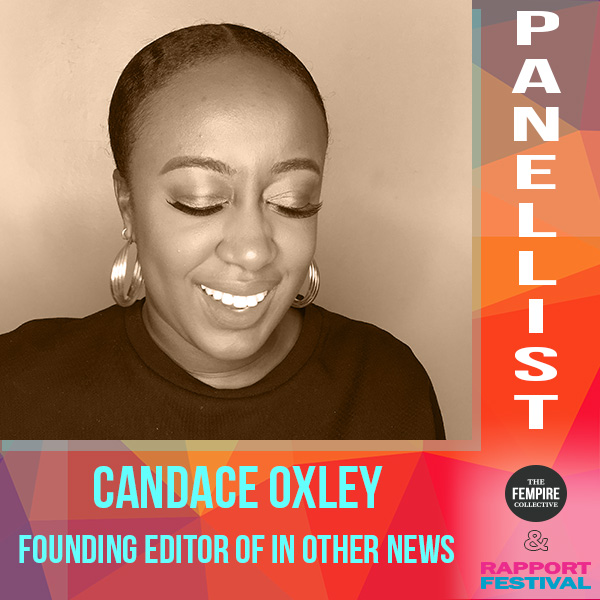 - Candace Oxley - FOUNDER OF in OTHER NEWS
in OTHER NEWS is a news blog dedicated to reporting inspiring stories and positive Black British news. They report on businesses, initiatives and individuals across a variety of industries and professional positions, to highlight the spaces we occupy, with excellence, as a community.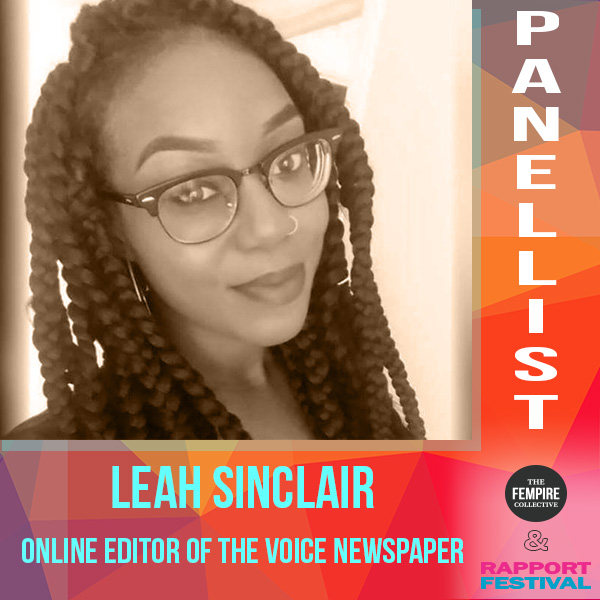 - Leah Sinclair - THE VOICE ONLINE EDITOR
The Voice, founded in 1982, is the only British national Afro-Caribbean weekly newspaper operating in the United Kingdom. Leah has written for the Guardian, as well as Broadly, Dazed & Confused and FACT mag.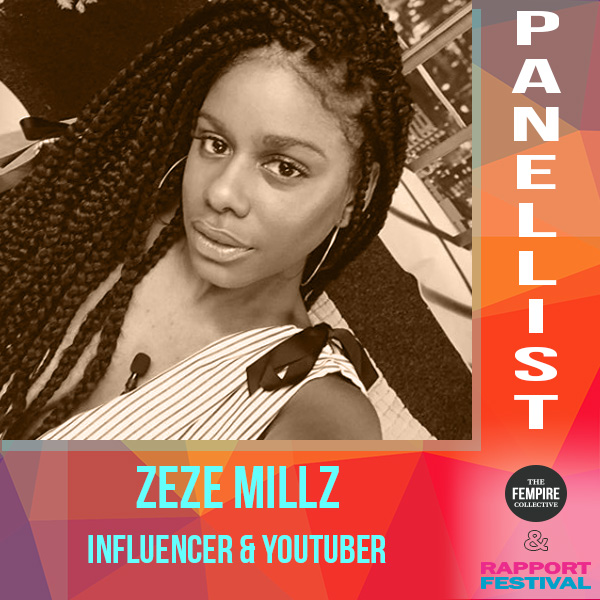 - ZeZe Millz - INFLUENCER, YOUTUBER
ZeeZee is a pop-culture pundit who uses her platform to speak her mind and provide social commentary. She is well known for The ZeeZee Millz Show and Headscarf Diaries series.
To find out more about The Fempire Collective visit www.fempirecollective.com