Feria de Universidades Británicas en Ciudad del Este, Paraguay
Sales Have Ended
Registrations are closed
Muchas gracias por registrarte, nos vemos pronto!
Sales Have Ended
Registrations are closed
Muchas gracias por registrarte, nos vemos pronto!
Description
¿Qué es Inova Education?
Inova Education es el representante oficial de más de 25 universidades británicas, cuya misión es promover la educación británica en Latinoamérica y asistir de manera gratuita a estudiantes latinoamericanos interesados en estudiar en el Reino Unido. Inova Education cuenta con oficinas en México y el Reino Unido y representantes en Uruguay, Paraguay and Bolivia.
A través de un equipo de asesores educativos, Inova Education ayuda libre de costo a estudiantes y profesionistas latinoamericanos a través del proceso de solicitud a universidades británicas, les ayuda a identificar opciones de financiamiento para sus estudios y les brinda asistencia para obtener el visado estudiantil.


---
Testimonio Jose Alex Inturias Gómez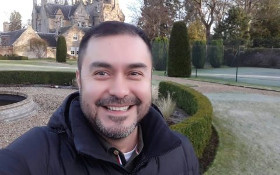 Mi nombre es José Alex Inturias Gómez, soy boliviano y actualmente estudio la maestría en educación, políticas públicas y equidad en la Universidad de Glasgow, Escocia, Reino Unido.
He podido acceder a este programa gracias a la valiosa ayuda y guía de Inova Education. Elizabeth Coloma, a quien cariñosamente llamamos Licy, fue la persona en Bolivia quien me animó y me ayudó para llegar al lugar en el que me encuentro ahora.
Desde Mexico, Deborah Cedeño me guió detalladamente en cada fase de mi postulación a la universidad y en la obtención de la visa británica, siempre estuvo disponible para aclarar mis dudas y hacer que este proceso fluya sin ninguna dificultad.
Esta experiencia internacional está cambiando mi vida, para mejor. Nuevas oportunidades se me están presentando y un futuro prometedor me espera. Gracias Licy y Deborah. Gracias Inova.
Fraternalmente, Jose Alex Inturias Gomez.
---
Términos y política de privacidad
Al registrarse para este evento a través de Eventbrite, la plataforma comparte sus datos personales con Inova Education, los cuales guardaremos en nuestra base de datos para que podamos contactarlo con más información acerca de estudiar en el Reino Unido y nuestras universidades asociadas. Es importante que haya leído y esté de acuerdo con nuestros Términos y Política de Privacidad (TPP). Le pediremos que indique la aceptación de nuestros TPP en la parte inferior del formulario de registro de Eventbrite para este evento.
Permisos de contacto
También nos encantaría contactarlo ocasionalmente con información que pueda ser relevante para usted, como invitaciones para seminarios y presentaciones sobre estudiar en el extranjero, nuestras universidades, becas e información sobre financiación, etc. Siempre trataremos sus datos personales con el mayor cuidado, nunca venderemos ni compartiremos sus datos y prometemos mantenerlos seguros conforme nuestros Términos y Política de Privacidad (TPP). Si usted cambia de opinión, puede darse de baja en cualquier momento.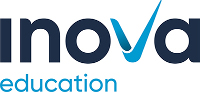 Tu equipo de Inova Education
Email: info@inovaeducation.com
Teléfono y WhatsApp Paraguay: +595 986 941888
Teléfono oficina México: +52 55 5559 1138
WhatsApp oficina México: +52 55 2751 8394
Web: www.inovaeducation.com
Skype: inovaeducation
Twitter: twitter.com/inovaeducation
Facebook: www.facebook.com/inovaeducation
Organiser of Feria de Universidades Británicas en Ciudad del Este, Paraguay