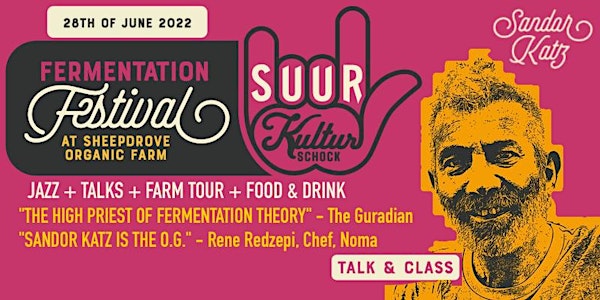 Fermentation Festival at Sheepdrove Organic Farm - SUUR meets Sandor Katz
Event Information
Location
Sheepdrove Organic Farm
Conference Centre
Hungerford
RG17 7UU
United Kingdom
Refund policy
Contact the organiser to request a refund.
Eventbrite's fee is nonrefundable.
Sandor Katz: Talk & Class | Monica Wilde | Brichobeat Jazz Trio | Organic Food & Drink | Lauren Lovatt: Canapés | Farm Tour | Fermentation
About this event
Come and join us for a faboulus day out and about in the countryside.
Learn about fermentation, create your own ferment with Sandor, enjoy some organic food & drinks and loads of ferments (of course) as well as some splendid live jazz.
The event includes the following:
Sandor Katz: Talk, Workshop and Q&A
Monica Wilde: Book reading and Q&A
Plant Academy: Canapés incorporating Ferments by Lauren Lovatt
Tsukemono: Japanese Organic 3 course menu (vegan & meat option)
Brichobeat: Live Jazz Trio from London in our Physic Garden
Sheepdrove: Farm tour and walk around the lake
PAMA/SUUR: Take home a Goodie Bag with our Ferments worth over £50
Info Fair: Fermenting Crocks, Books and info stalls about Organic Farming
Drinks: A selection of Fermented drinks and Natural Wine throughout the day
It will be an exclusive and intimate event for 60 guests only.
We look forward to welcoming you for this special and delicious day filled with knowledge, fanstastic food, live music and laughter here at Sheepdrove Organic Farm.
*** this is a non-profit event and tickets are non-refundable***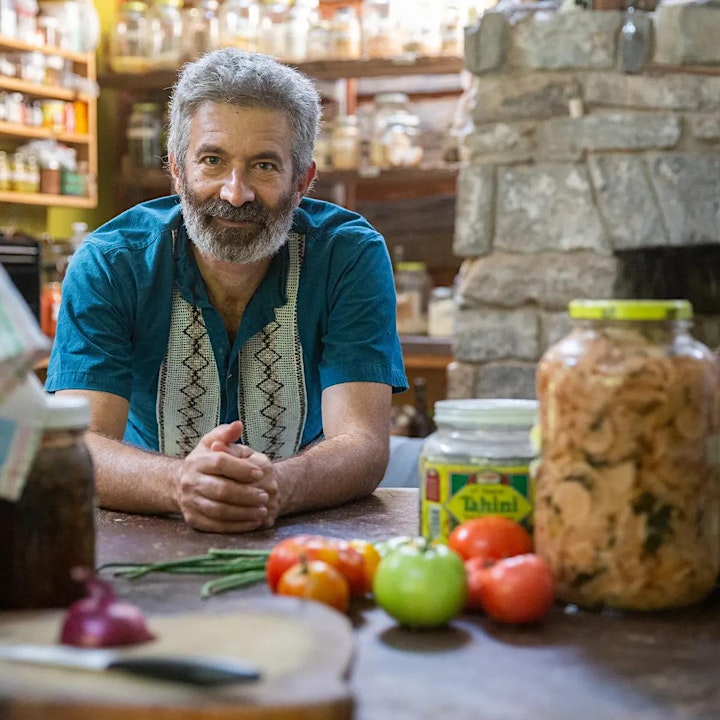 Team PAMA is super excited to host Sandor Ellix Katz here at Sheepdrove Organic Farm in West Berkshire for a fun day focussing on Fermentation and Organic Food.
Sandor will run a 2 - 3 hour session including the following activities:
Fermentation Talk: Sandor will be sharing Fermentation insides
Hands on Workshop: Each participant will make and take home their own jar
Questions and Answers: Ask Sandor anything
Book Signing: Get you book signed by Sandor
A self-described "fermentation fetishist", Katz has taught hundreds of food workshops around the world, and his book Wild Fermentation (2003) has been called a classic, "the bible for people embarking on DIY projects like sourdough or sauerkraut".
"THE HIGH PRIEST OF FERMENTATION THEORY" - The Guradian
"SANDOR KATZ IS THE O.G." - Rene Redzepi, Chef, Noma
"SANDOR KATZ'S TEACHINGS AND WRITINGS ON FERMENTATION HAVE CHANGED LIVES AROUND THE WORLD" - Dan Saladino, The Food Programme, BBC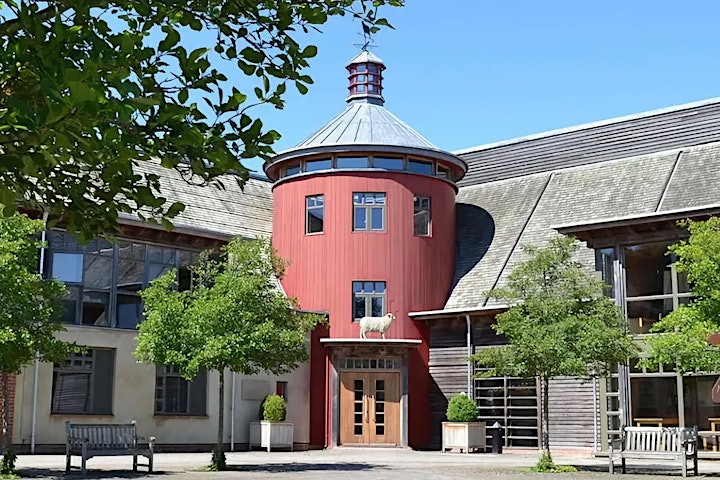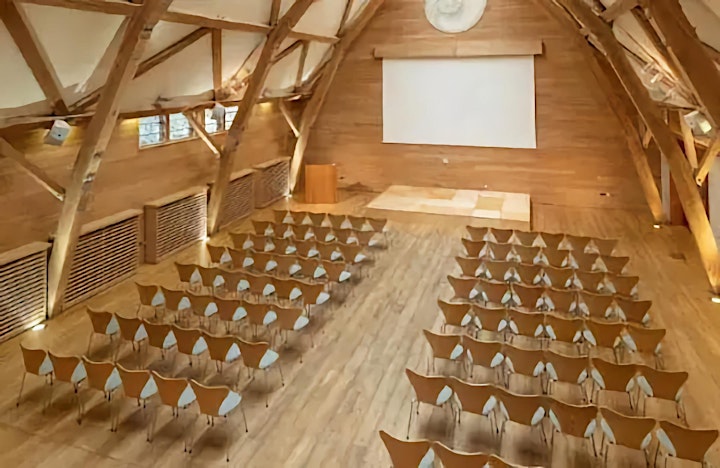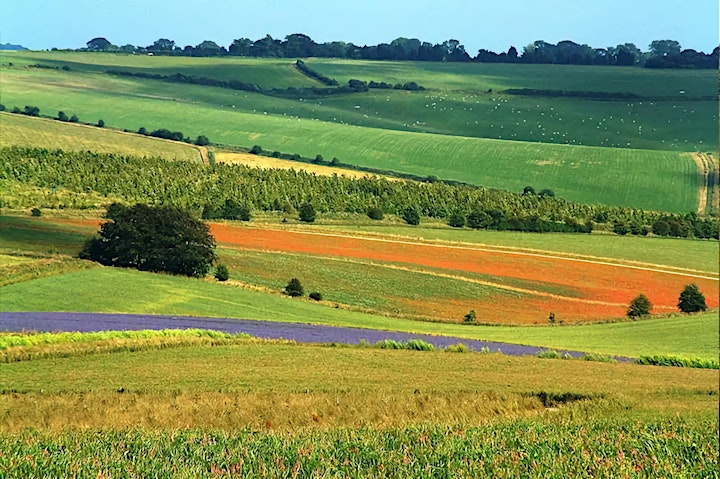 Sheepdrove is an award-winning, family-run, mixed organic farm which is Soil Association certified. The farm is renowned for its exceptional conservation work and habitat creation for birds and other wildlife.
Sheepdrove is home to a sustainable and environmentally sound green events venue using renewable energy projects. It is also the home to PAMA Plant Based Kitchen and the place were Patka and Martin get their inspirations for their SUUR Ferments.
You will have a chance to get to know our Farm, recharge and reset in this beautfiul setting. The event will include the following activities:
Sheepdrove: A guided Farm Tour and walk around the lake
Workshop & Talk: Sandor's event will be hosted in our magnificent Oak Room
Food & Live Music: If weather permits we will enjoy this in our Physic Garden
Info Fair: Fermenting Crocks, Books and info stalls in the Sheepdrove Foyer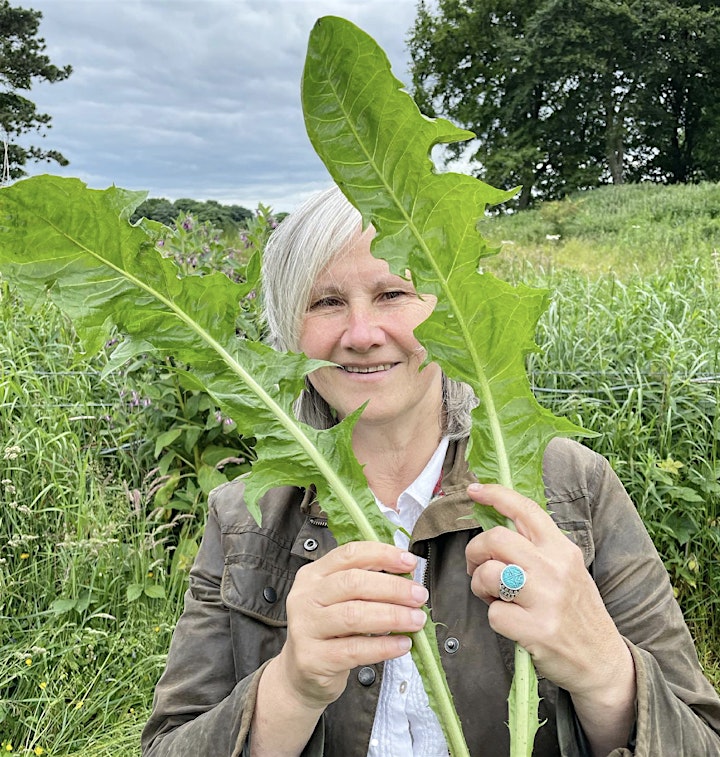 Monica Wilde is a forager, research herbalist and ethnobotanist. She lives in West Lothian in a self-built wooden house on 4 organic acres where she is encouraging medicinal and foraging species to make their home, creating a wild, teaching garden. She has been living for a year on a wild food diet that started on Black Friday, 27 Nov 2020. She has a Masters degree in Herbal Medicine, is a Fellow of the Linnean Society, a Member of the British Mycological Society and a Member of the International Lyme and Associated Diseases Society (ILADS). She also teaches foraging and herbal medicine courses, with the aim of "Restoring Vital Connection" – the mantra of the Association of Foragers.
Monica will do a talk about wild ferments and how they got them through the winter on her wild food year.
Mo's latest book The Wilderness Cure - will be released just 5 days prior to the festival.
Now is the winter of our wild ferment: a discussion on wild food and survival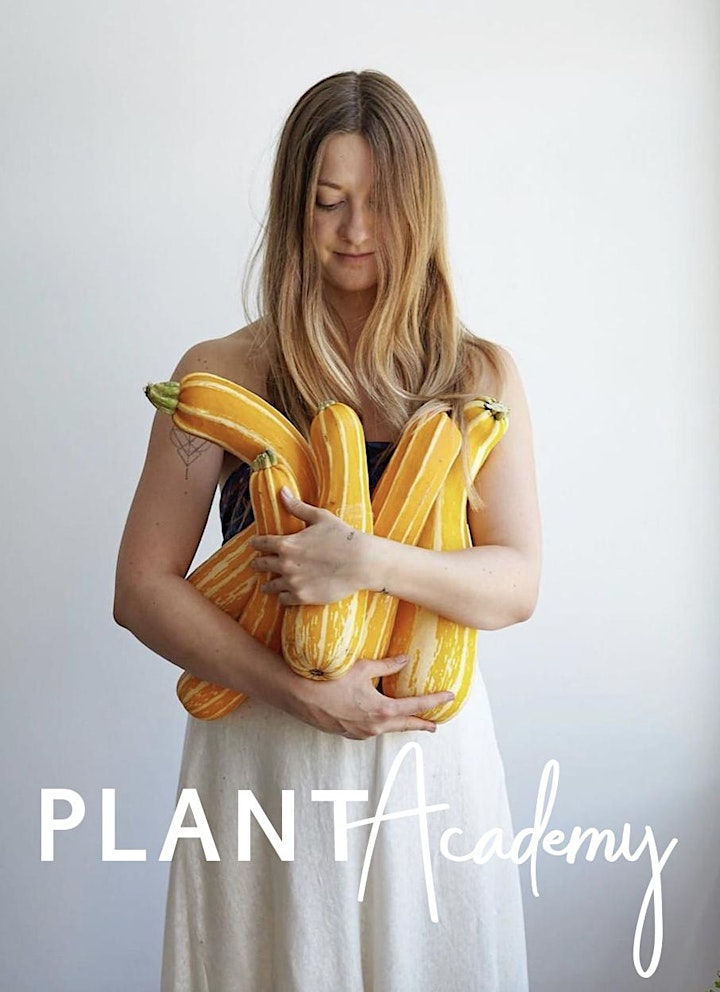 Lauren Lovatt is a plant-based chef and entrepreneur.
She is the founder of the Plant Academy in London and the woman behind Feed Your Mind Candy, a project dedicated to delicious food specifically designed to feed your mind with her fist book Mind Food now available to pre-order.
Here to nurture your plant curiosity Plant Academy collaborates with the best chefs in the industry to teach cutting edge techniques, elevated plating and conscious cooking always with a focus on natural ingredients, elevated.
Always with a focus on the future of food, sustainable thinking and cooking to make an impact on the wider world.
Lauren will showcase her new book and create some inspiring Canapés for us: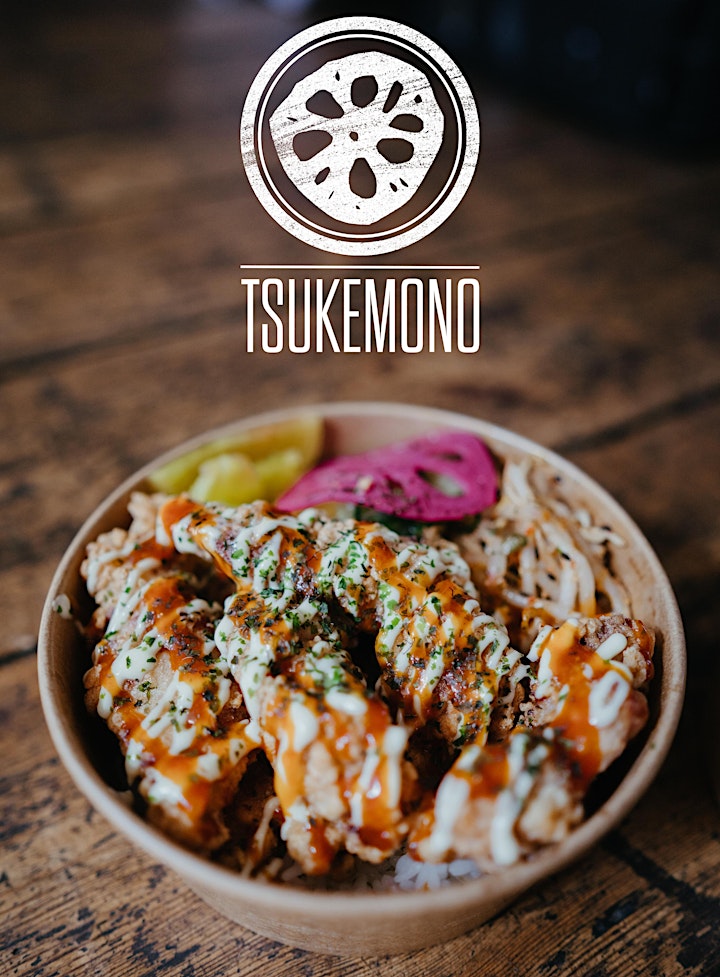 Contemporary Japanese.
TSUKEMONO is a brainchild of local chefs Iris Hable and Adam Hartshorne.
In the spirit of inclusivity our menu caters to everyone from vegans to ethical omnivores. We believe that food should be fun, fresh and unapologetically tasty. While our main source of inspiration will always be Japanese cuisine we love exploring techniques, ingredients and flavours from all over the world.
Tsukemono means "pickled things". A staple of Japanese cuisine, these bite-sized treats round out the flavour profile of any dish. In homage to this tradition, all of our food is served with a selection of pickles.
We are super excited that Iris and Adam will create 100% Organic versions of their amazing dishes incorporating Ferments & Pickles.
You will be enjoying the following menu:
Starter: Homemade Miso Kimchi Soup
Main course: Shio Koji Chicken Donburi + Vegan version
Dessert: Miso Caramel Panna Cotta (vegan and gf) with popped rice & fruit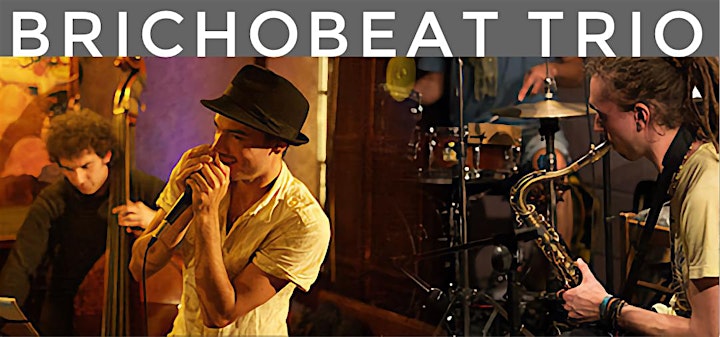 The Brichobeat Jazz Trio will entertain us in the evening - Brian and his crazy jazz fusion cats from London will take us on a smooth ride in the Physic Garden.
Live Music: Jazz Trio from 7pm till 9pm (possibly till 10pm)
Organic Fermentalists - United in Love & Passion for a healthy planet.
SUUR is deliciously GOOD. Love & Peace and Sauerkraut 🤟
Patka & Martin, hailing from Poland and Northern Germany respectively, founded PAMA in 2011, in North London.
During the intervening 10 years, team PAMA handcrafted over 200,000 jars of ferments, won the 2020 slow food award for sauerkraut, and changed locations several times to meet increasing demands and to overcome limitations.
First founded in a small Newington Green Kitchen in North London, they upscaled to Hackney Wick, and soon again to the magical Sheepdrove Organic Farm, their home for the past 5 years.
It has always been the imperative for PAMA to provide the highest quality ferments for the many, not for the few.
Fast forward PAMA & SUUR developed a range of cutting edge organic ferments for the UK market. The common goal, purpose before profit, and their combined expertise, knowledge and passion puts them in a unique position to provide the highest quality ferments for the many, not for the few.
Make sure it's SUUR 🤟
PAMA/SUUR: Take home a Goodie Bag with SUUR Ferments worth over £50
Date and time
Location
Sheepdrove Organic Farm
Conference Centre
Hungerford
RG17 7UU
United Kingdom
Refund policy
Contact the organiser to request a refund.
Eventbrite's fee is nonrefundable.