FES E&Y SEMINAR: BRITAIN'S LNG FUTURE: How much, where from, where to, what price and when?

Tuesday, July 9, 2013 from 5:00 PM to 8:30 PM (BST)
Event Details
BRITAIN'S LNG FUTURE: How much, where from, where to, what price and when?

With coal and nuclear plants closing, the nuclear replacement programme still to get going and the intermittent renewables and energy efficiency programmes still at the margins, it is fairly certain that the UK is going to have a new dash for gas over the next 15 years. But with North Sea production declining and shale gas arriving in volume from the USA by LNG and from within our own shores,  competing with existing pipelines from the continent, gas prices decoupling from oil, what the future LNG market will look like is highly uncertain. Add to this mix, DECC forecasts that gas demand will remain broadly the same but who really knows?
With so many known unknowns over the biggest energy supply shift since the last dash for gas in the 1990s, FES has brought together 4 excellent and highly knowledgeable speakers covering a range of specialist perspectives to find out what Britain's LNG future could look like;
Leigh Bolton, MD of Holmwood Consulting Ltd, who will speak on "LNG: The Big Picture and Britain"
William Powell, Editor of Platt's Natural Gas Europe, who will speak on "Gas Competition in an era of Pipelines, LNG and Market Liberalization"
Patrick Heren, former Chairman and MD of Heren Energy, External energy advisor, UK Government Procurement Service who will speak on "The Dyanamics of UK LNG Gas Pricing - the next 5 years"
Ashutosh Shastri, Director, Enerstrat Consulting, who will speak on "Shale Gas and LNG - the new US and British Wildcards"
Background information:
Renewable electricity generation has quietly grown quickly in the last few years up to 12% in Q3 2012. But the really big change that will happen over the next decade is a new dash for gas as we wind down from the 35% that comes from coal and the 22% from nuclear stations which will be closed and as yet show no prospect of replacement until the 2020s . The question only remains with North Sea Gas fast declining - where will the gas come from?
A few years ago, pessimists believed it would have to come by pipeline ultimately controlled by Gazprom as all LNG cargoes would be bought up by the Pacific Basin. Later the future was LNG from Qatar as American LNG demand collapsed. Now there is a tantalizing prospect of not just shale gas from the USA but from the UK as well. All this has happened with the most staggering speed in the most tumultous few years in natural gas history. The USA meant to become a huge consumer of imported LNG is now set to start exporting from 2015. Oil-linked contracts are fading fast, even between Japan and suppliers. And as some Eastern and Central European nations will attest, it has actually become possible to negotiate hefty discounts with Gazprom. And then, as if there wasn't enough shale gas to go around, Japan may soon be exploiting it's own methates.
LNG's future is clearly not set. The globalisation and fungibilisation of gas prices have some way to go with prices varying between 0.75 US cents per MMBTU in Saudi Arabia, to $4 in the USA, to $9 in the UK and to $16 in the Pacific Basin. Arbitrage opportunities between the regions with LNG should therefore abound. To take stock of what has happened and where it is going, FES and E&Y are delighted to bring to you a panel discussion with 4 leading experts
About our Speakers:
 Leigh A. Bolton, MD of Holmwood Consutling has over 40 years of internationally recognised expertise in LNG and natural gas and is frequently quoted across the spectrum of the international media for his insights on the gas markets.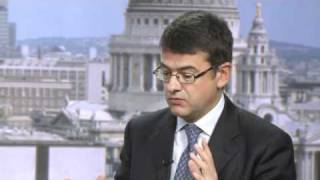 William Powell has been an energy journalist since 1995 and today he is Editor of Platt's Natural Gas Europe. Prior to this He has held many leading editorial positions including at the Financial Times and Petroleum Argus. 
Patrick Heren is today External energy advisor to the UK Government Procurement Service and a leading gas market commentator. Prior to this, he was founder and MD of Heren Energy (now ICIS Heren) which amongst many reports also published spot LNG prices.
Ashutosh Shastri 
Ashutosh Shastri is the founder of EnerStrat Consulting- a London based strategy-policy and technology advisory practice in the energy-environmental space advising industrials, energy companies, institutional and private equity investors.Prior to starting EnerStrat, he was a specialist consultant in the global energy practice of McKinsey and Company based in London.
Program (all times are close approximates):
5.00 p.m. - Registration
5.30 p.m. - Welcome FES
5.40 p.m. - Opening Remarks, Tony Ward, EY
5.50 p.m. - Speaker 1: Leigh Bolton
6.20 p.m. - Speaker 2: William Powell
6.35 p.m. - Speaker 3: Patrick Heren
6.50 p.m. - Speaker 4: Ashutosh Shastri
7.05 p.m. - All on panel session Q&A
7.25 p.m. - Wrap & Closing remarks
7.30 p.m. - Reception / networking
8.30 p.m. - Close

The Event will be hosted at Ernst & Young as listed above. Please purchase tickets in advance online.

When & Where

Ernst & Young
1 More London Place
SE1 2AF London
United Kingdom


Tuesday, July 9, 2013 from 5:00 PM to 8:30 PM (BST)
Add to my calendar