FES E&Y SEMINAR: Will the lights go out? Assessing & mitigating the risk
Description
WILL THE LIGHTS GO OUT? Assessing & mitigating the risk

In February this year, Alistair Buchanan of OFGEM, warned that Britain was on an 'energy rollercoaster' with the combination of old coal and atomic power plants closing and overseas gas supplies shrinking leaving future domestic energy reserves "uncomfortably tight". More recently the finger was again pointed at government for significantly underestimating the scale of the capacity crunch facing the country. But with government denying any complacency and confident of the provision of secure supplies and the current cold snap testing the stored gas supplies, we ask 'Will the lights go out?' ' FES has brought together 4 excellent and highly knowledgeable speakers covering a range of specialist perspectives to find out;
Volker Beckers, Former Group CEO, RWE nPower plc
Ian Marlee, Senior Partner, SG&G Transmission at OFGEM
Peter Atherton, Utility Research at Liberum Capital and giver of the FES 2012 annual lecture - Utility Finance in the 2010s
Gaynor Hartnell, Chief Executive of the Renewable Energy Association,
Background information:
For the mainstream media, OFGEM's warning - See Alastair Buchanan's slides here - that Britain was on a rollercoaster with a combination of old coal and atomic power plants closing, foreign gas supplies shrinking leaving domestic energy reserves "uncomfortably tight" was a wake-up call. But together with E&Y, FES wanted to inform the wider world by discussing and debating the issues with a range of speakers and perspectives.
About our Speakers:
Volker Beckers was appointed as Group Chief Executive Officer, RWE npower in January 2010. Prior to this, from November 2003, he held the position of Group Chief Financial Officer, RWE npower. Volker stepped down as npower CEO in January 2013.
Ian Marlee is Director of Communications at OFGEM and Senior Partner for Transmission. Prior to joining Ofgem in 2008, Ian was with Network Rail for five years as Head of Regulation and Contract Services. Before this Ian worked in various positions within Network Rail in the Commercial, Business Development and Regulation & Government teams.
Peter Atherton is a Utility Analyst for Liberum Capital. Prior to this he was for 12 years at Citi, latterly as head of European Utility Sector and Climate Change Research, before then at Dresdner Kleinwort Benson and started out for 5 years at National Grid.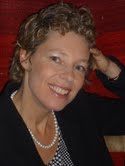 Gaynor Hartnell became the Chief Executive of the Renewable Energy Association, in February 2010, having been with the REA since its formation in 2001. Gaynor has worked in the field of renewable energy since 1995, when she joined the British Wind Energy Association as Technical and Policy Analyst.
Program (all times are close approximates):
5.00 p.m. - Registration
5.30 p.m. - Welcome FES
5.40 p.m. - Opening Remarks, Tony Ward, EY
5.50 p.m. - Speaker 1 and Keynote Address : Volker Beckers
6.20 p.m. - Speaker 2: Ian Marlee
6.35 p.m. - Speaker 3: Peter Atherton
6.50 p.m. - Speaker 4: Gaynor Hartnell
7.05 p.m. - All on panel session Q&A
7.25 p.m. - Wrap & Closing remarks
7.30 p.m. - Reception / networking
8.30 p.m. - Close

The Event will be hosted at Ernst & Young as listed above. Please purchase tickets in advance online.

Organizer of FES E&Y SEMINAR: Will the lights go out? Assessing & mitigating the risk