Location
Bournemouth University
KG 01 & Sports Hall
Fern Barrow
Talbot Campus
BH12 5BB
United Kingdom
Join us for the Festival of Design and Engineering 2022 showcasing our final year students' projects.
About this event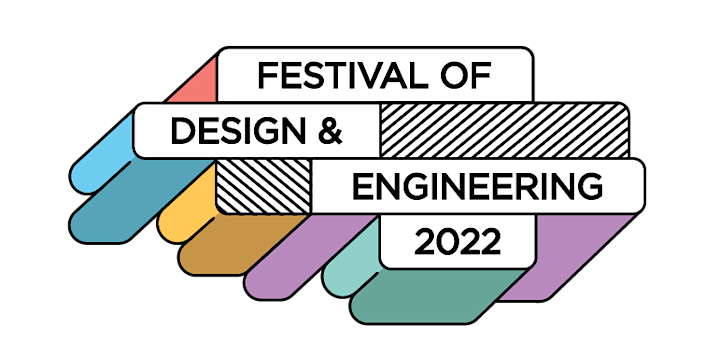 here The Festival of Design and Engineering 2022
The Festival of Design and Engineering is a showcase exhibition where our students' creative skills, designs and prototypes are displayed to industry, commerce, friends, family and the public. Final year students will be on-hand to talk about the latest technologies they have employed to design solutions to real problems, encompassing market need, function, sustainability, style and aesthetics.
The Festival takes place at our Talbot Campus and features the designs, models and prototypes created by our students as their final year project. We are open to the public, industry & commerce, friends & family, Schools & Colleges.
Business Breakfast: Friday 24 June 8.00am - 10am
This event is for employers and local businesses and includes a talk and networking opportunities over a hot buffet breakfast, with tours of the exhibition from 10.00am (please note that you do not need a separate ticket to the exhibition for Friday as your ticket includes entry)
Open to everyone, including friends and family
Friday 24 June and Saturday 25, June 10am - 4pm
Future student open day
Saturday 25 June
If you are considering studying design or engineering at BU, there's a dedicated open day when you can find out more about our courses, as well as visiting the exhibition. Book your place here for the open day.
School & Colleges Day: Monday 27 June 10am - 3pm
Schools & College parties wishing to attend Schools & Colleges Day on Monday 27 June should contact the aspire BU team on 01202 963999 or email aspireBU@bournemouth.ac.uk
Location: Bournemouth University, Talbot Campus, Fern Barrow, Poole BH12 5BB
Parking arrangements: There is no visitor parking for Day Ticket holders on Friday 24 June. Visitors on these days are advised to use public Pay & Display car parking at the Lansdowne Campus and travel to Talbot Campus by bus. There are a limited number of spaces available for the Business Breakfast event on a first come, first served basis. Saturday day ticket holders are welcome to park at Talbot Campus.
View the More Bus timetable (number 17)
View the Yellow Buses timetable (U5, U6 and U7)
View the University U1 or U3 bus timetable (U1 and U3)
Privacy and future contact
The details you provide when registering for this event will be held by BU to administer your registration and attendance and also for statistical analysis of attendance.
You can withdraw your consent at any time by contacting festival@bournemouth.ac.uk
For further data protection information please see our privacy policy
Photos, films and audio recording may be taken at the Festival. If you do not want to appear in these, please notify a member of staff at the event. For further information on the use of images and recording, please refer to our privacy policy (linked above).
Contact: Please email festival@bournemouth.ac.uk for any further queries
Please note that before placing an order, you will be asked to agree to Bournemouth University's terms and conditions (see below). Please read these terms carefully and make sure you understand them before ordering any Products.