Description
FESTIVAL OF DOERS - THE MOST EMPOWERING DAY OF THE YEAR
- Inspirational Women - Events - Networking - Success - Careers - Entrepreneurs -
In January a small GROUP OF INCREDIBLY DRIVEN WOMEN is gathering in London for a day of inspiration and positive action. We will talk about living our passion, creating meaningful careers that make a positive impact and 'having it all' by maintaining a balanced lifestyle.
This year our focus is on TURNING POINTS and what you can do to make year 2018 the most incredible yet.
BIG IDEAS, SMALL STEPS
We all want to get inspired, but it's much harder to turn those ideas into reality. With the help of our volunteer 'Doers' you will be able to make the first small step towards your dreams.
IT'S A GATHERING OF WOMEN WHO WANT TO DO AMAZING THINGS
The festival schedule will alternate between talks, and smaller gatherings of expert lead "DOER WORKSHOPS" and "DOER CLINICS". During the breaks you will have a chance to meet and connect with the other festival attendees and get to know amazing brands by DOER WOMEN
SPEAKERS
Exceptional line up of inspirational women who are making an impact globally across profit and non-profit sectors.
Carin Rockind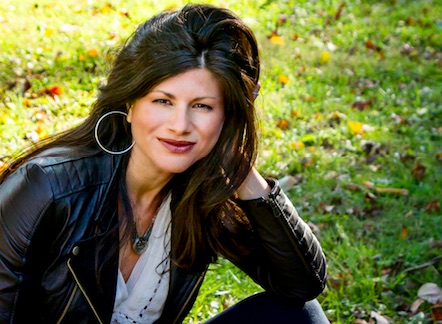 Carin Rockind is a leading happiness expert, media personality, and the creator of PurposeGirl, a movement to empower purpose-driven living. She has taught thousands of people real-life strategies to reclaim their happiness, and live to their fullest potential of success and well-being. She has appeared on NBC, CBS, PBS, NPR, the Huffington Post, and Crain's Business, and is the Happiness Guru on Sirius XM's Stars Radio in the US.
Joanna Montgomery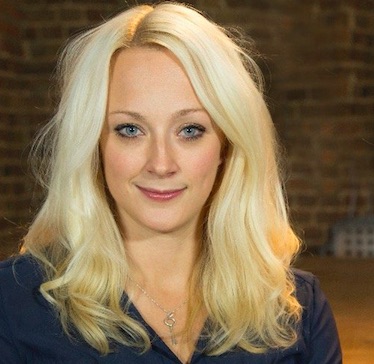 Joanna Montgomery is an award winning interaction designer, founder of Little Riot and creator of Pillow Talk a product to help connect families. With a background in human-computer interaction, Joanna Creating a world where being human comes first and anything digital comes second.. Joanna is also a competitive weightlifter and is England's Strongest Woman (2015).
https://www.joannamontgomery.com/
Bonnie Chiu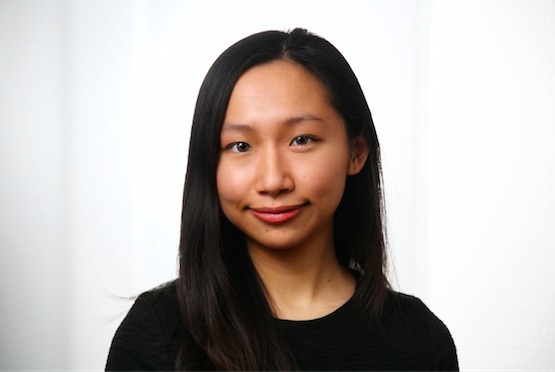 Hong Kong-born Bonnie Chiu is the Founder and CEO of award-winning non-profit social enterprise Lensational, which equips marginalised women with photography training and digital skills. She is also the Managing Director of The Social Investment Consultancy, an international consulting firm that helps organisations maximise their social impact. She has just been awarded Forbes 30 Under 30 Social Entrepreneur in Europe in 2017.
https://www.forbes.com/profile/bonnie-chiu/
Claude Silver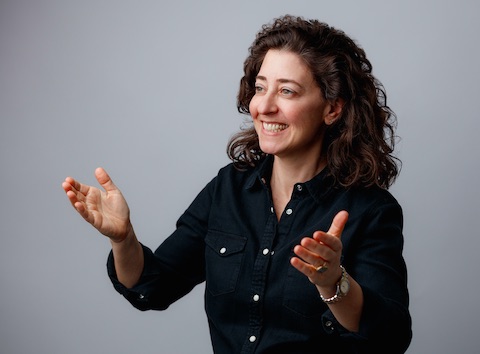 Claude Silver is VaynerMedia's Chief Heart Officer–a first of its kind position created to scale the company's people-first ethos. At VaynerMedia, she champions empathy-driven leadership for over 750 employees. Her career spans nearly 20 years at numerous Fortune 50 companies, including senior leadership posts at J. Walter Thompson and Publicis. Her success is driven by an abiding passion for creating spaces in which people can thrive.
https://www.linkedin.com/in/casilver/
Silvia Christmann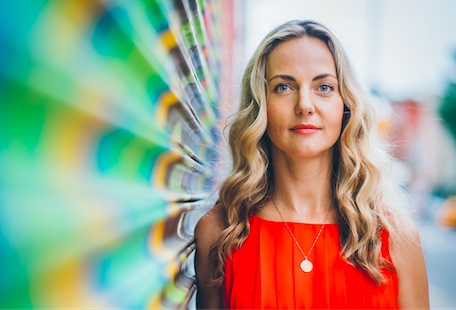 Silvia is a growth expert. She helps business leaders cultivate and maintain motivation, inspiration & professional growth; passionate individuals and organizations that want to invest in new frontiers. She works with serial entrepreneurs, impact-driven leaders, C-suite executives, and anyone with a true desire to step into their greatness and lead impact-driven lives.
https://www.silviachristmann.com/
Hazel Gale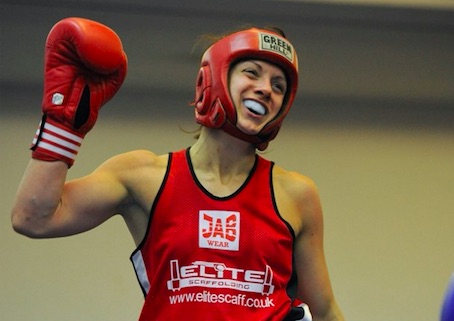 Hazel Gale is a master practitioner of cognitive hypnotherapy and former world champion athlete. The pressures of international competition in kickboxing and boxing took their toll, but Hazel's determination to achieve caused her to push through into an emotional and physical burnout. Cognitive hypnotherapy helped Hazel to begin rebuilding her physical strength and to rebalance psychologically. She went on to win multiple national and international titles. Hazel trained as a therapist and now devotes her time to helping others win their own emotional battles. She works with performance-related issues and people pursuing creative and professional goals.
Anja Vintov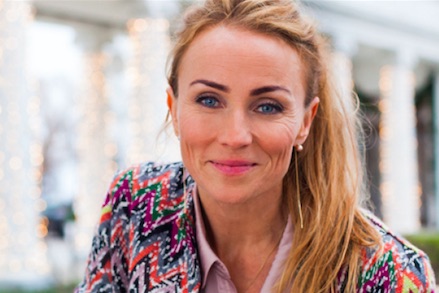 Anja Vintov is a author, speaker and coach specialized in Everyday Courage and Flow – she teaches her concept Dare To Flow in Denmark and around the world.
She is an owner and CEO of Vibrant Leader Systems, which provide courses and education for modern people seeking to optimize and navigate their personal and professional flow.
Links to: http://www.anjavintov.dk/en/anja-vintov/
Darya Haitoglou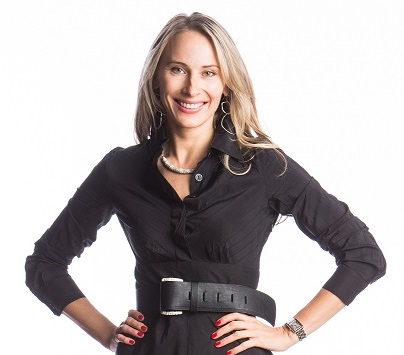 Darya is a psychologist and an award-winning systemic relationship coach. She is a certified master trainer in NLP, strategic interventions for personal and business growth.
She is a founder of Enrich Global, a best-selling author, contributor to the Huffington Post and an expert guest on BBC radio show. Darya's mission is to help create more love-rich and blame-free families and sustainable businesses.
Emma Stroud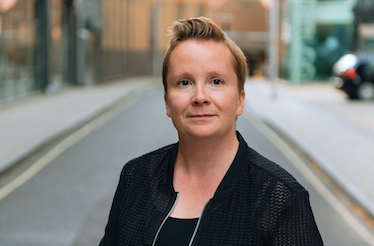 Emma is a business woman, speaker, host, performer, writer and director. She heads up an international leadership consultancy Truth Works helping senior executives, business owners and entrepreneurs find, speak and live their truth. Emma is also an award winning comedy performer with a keen sense of humour. She has the ability to create stories that provoke laughter and discussion in every audience. She's a sought after host in national business events, including the European Women in Sales Awards.
Miisa Mink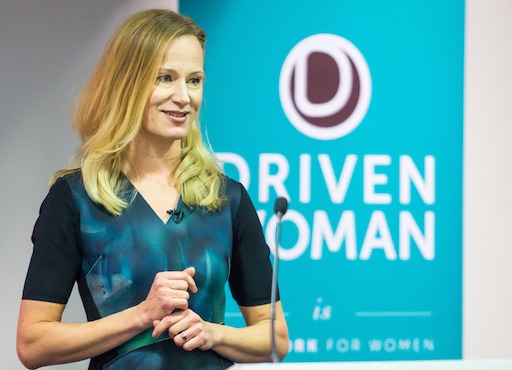 Miisa Mink is a founder and chief-doer at DrivenWoman - a 'lifeworking' network for women with ideas and ambition who want to achieve their goals. After successful career in international branding and design, DrivenWoman was born as a result of her inner need to redefine her values and beliefs when the traditional success formula did no longer resonate. DrivenWoman is now a fast growing 'ecosystem', helping hundreds of women embrace success in broader terms; living fulfilling, balanced life whilst following a work path with passion and purpose.
READ WHAT ATTENDEES OF FESTIVAL OF DOERS 2017 SAY
"Festival of Doers will change your mindset, empower you to go beyond your comfort zone but most of all will equip you in tools to follow your dreams. It was an unforgettable experience."
Sandra Buonfrate, Marketing Manager
"Festival of Doers was an incredible day that showcased world-class women who oozed jaw-dropping inspiration. With energy, humour and candid honesty, these women told their stories in the most engaging way. The day catapulted the audience into defining their dreams and embarking on their action plans before we'd even got out of the room! I'm going back for more in 2018 and have already enlisted a tribe of like-minded women with a burning desire to achieve more in life to come with me!"
Sarah Hanson, HR Consultant
"I've got the Festival of Doers ticket as a Christmas gift from my friend. I didn't know what to expect. I was stuck in a job I didn't enjoy, so I guess, she wanted to inspire me and motivate me to make the much needed change in my life! I heard many inspirational speeches at this event, but the workshop I attended gave me the confidence and belief in myself to make the step towards change. To have writers, coaches and speakers around you from morning until late night and access to speak to them directly is a powerful experience you will never forget!"
Anett Baffi
"I attended the first Festival Of Doers and it was an awe-inspiring event – the energy of so many women coming together ready to be more was palpable, the line-up of speakers impressive, talks and workshops inspiring and practical, with plenty of opportunities to get personalised tools, connections and feedback. One of the best ways to kick start my year, I already look forward to the next one!"
Francesca Lando, Artist & Designer
"The inaugural Festival of Doers was a life-changing event for me. It was wonderful to hear the different journeys and life stories of so many kick-arse, empowering women. I connected with great mentors and contacts on the day who have gone on to help, inspire and guide me through 2017. I can't wait to see what Festival of Doers 2018 has in store for my life journey."
Natalie Davison, Director, Swell Communications