Event Information
Location
Hansom Hall
St Pancras Renaissance Hotel London
Euston Road, NW1 2AR
London
NW1 2AR
United Kingdom
Description
A first in the UK, our Festival of Global Mobility Thinking will help your company to navigate the complexities of a rapidly evolving and increasingly globalised business landscape.
The theme for this event is how creativity and innovation can enable companies to embrace the challenges and opportunities of the future. We will address transformation and change in the workplace across industry sectors and regions.
This interactive must-attend event will explore how your organisation can be more agile, respond to new markets and external disrupters from Brexit to political change and put people at the heart of your business decision making.
More specifically we will:
Navigate the impact of VUCA
Learn from agile organisations
Hear from companies across industry sectors about successful transformation
Learn how to manage group moves, mergers and acquisitions
Understand how to set up in a new dominion
Discover how technology can revolutionise the future workplace
Help attract and retain global talent using diversity and better engagement
Explore the quality of nationalities, citizenship and immigration
Make connections and start conversations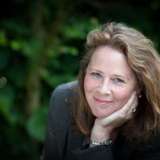 Experience the power of Shakespeare to unlock your leadership potential in challenging times. This is a rare and exciting opportunity to work with Olivier Mythodrama. An inspiring keynote from Phyllida Hancock will engage delegates providing insights to build on throughout the conference. Additional morning workshop places available!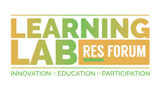 Sponsored by Res Forum Learning Lab,
Andrea Piacentini, co-founder of Res Forum said, "Exploring agility provides an excellent framework to look at complex organisational issues and will hopefully define a clearer path for global mobility professionals to support their business in a more meaningful way.
"Leadership development features top of the agenda to help unlock potential for all those leading or managing change. We highly encourage international HR of all disciplines and in-house mobility specialists to attend."
Programme
Don't miss:
Dr Linda Holbeche – Author of 'The Agile Organization'
Prof Dr Dimitry Kochenov – Author of Henley & Partners – Kochenov Quality of Nationality Index (QNI)
Dr Susan Shortland – Professor Emerita, London Metropolitan University
With cutting-edge international panellists and case study presenters from diverse industry sectors across global mobility.
Style and approach
Share an innovative interactive approach to problem solving that will allow time for thinking, creativity, discussion and networking. Roundtable discussions will be facilitated by our coaching partners AoEC.
Enjoy quality peer-to-peer networking and informed discussions with experts in the gallery and display area.
Take away an action plan to use immediately in your business.
Target participants
Senior HR and IHRM directors/practitioners
In-house global mobility specialists
L&D, change, talent specialists
C -level executives
Senior executives in finance, immigration, law etc
Global project managers
Tickets
There are limited complimentary places available for Res Forum members, HR and in-house global mobility specialists. Don't delay, book now!
In-house HR Professionals:
If you are an in-house HR professional please register here for a code to claim your complimentary ticket (one per company).
Delegate place:
Standard rate £530 + VAT
Morning with Mythodrama:
Keynote and Workshop only £395 + VAT
Discounts are available for education professionals. Please contact Ali@relocatemagazine.com for more details.
Sponsored table:
Sponsored table of 10 tickets £3,350 + VAT. The event is tailored for in house mobility professionals and there are a limited number of complimentary tickets available for attendees to be hosted on sponsored tables. A sponsored table is two hosts and eight guests from the in-house corporate HR sector.
If you are a provider to in-house HR please note, this is a sponsored event which includes a variety of sponsorship opportunities. For sponsorship details please contact Carla Foden on +44 (0)1892 891334
Date and time
Location
Hansom Hall
St Pancras Renaissance Hotel London
Euston Road, NW1 2AR
London
NW1 2AR
United Kingdom