Festival of Ideas: Alvin Roth

Monday, 13 July 2015 from 18:15 to 19:15 (BST)
Event Details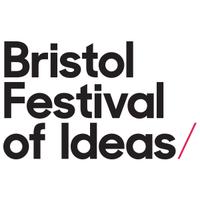 Alvin Roth
Who Gets What - And Why: The Hidden World of Matchmaking and Market Design
13 July 2015 18.15-19.15
Reception Room, Wills Memorial Building
Free, booking required
In many parts of life – jobs, housing, medical care, education, even a date on the internet – price is not the only determinant of who gets what. So how do the other processes that influence who gets which goods, jobs, university places and partners really work? In 'Who Gets What', Nobel Prize winning economist Alvin Roth uncovers the global rules of how markets allocate, how matchmaking shapes lives, where markets exist that we may not even realise, and how everything about our biggest experiences – from getting accepted at university or living where we want – can be better understood and negotiated when one understands the design of those matching markets. The distribution of rewards is often unfair, but it's seldom as random as it seems, and Roth reveals just how much of our life takes place in marketplaces, and leads us to a new understanding of who gets what and why. Alvin Roth sheds new light on the politics of free markets and how many things that we choose in life also must choose us.
This event is part of the build up to the annual Festival of Economics – an initiative of Festival of Ideas. The Festival of Economics takes place 12-14 November and will be launched in early September.
 Alvin E. Roth is the Craig and Susan McCaw Professor of Economics at Stanford University. He is also the Gund Professor of Economics and Business Administration Emeritus at Harvard University. He works in the areas of game theory, experimental economics and market design. He shared the 2012 Nobel Memorial Prize in Economics. His latest book is Who Gets What - And Why: The Hidden World of Matchmaking and Market Design.  Tim Harford said: 'Al Roth is a brilliantly original thinker, but he has spent his entire career solving real, practical problems. He designs markets, but has thought harder than anyone about the ethics and emotions of the marketplace. What's more, he saves lives. Not in some abstract sense: he has saved the lives of real people, and you can shake their hands, look them in the eye, and hear them tell you how he did it. We need more economists like him'.
This event is free but booking is required. Please either bring a print out of the confirmation or show it on your smartphone at the door. Tickets are limited to this event so if you are no longer able to attend, please contact us so we can offer your ticket to someone else. Events start punctually and, out of consideration to other audience members and speakers, our policy is not to admit latecomers. The venue has a loop system and is accessible to wheelchair users. The Festival of Ideas endeavours to hold its events in venues that are accessible to all, but do contact us with any questions. We sometimes film and photograph Festival of Ideas events. Please let us know if you do not wish to be filmed or photographed.
Note that we have restricted the number of tickets that can be booked to one per transaction. This has been introduced in an effort to stop people automatically booking multiple tickets without confirming if they have guests to go with them. We hope this will help to limit the number of 'no shows' at our free events, which currently run at around 35% of bookings, as well as some of the last minute cancellations and waiting list adjustments we have to administer. We will monitor the situation. If you need more than one ticket, you can click on the booking link again. The little extra effort involved will hopefully put off those who don't really need more than one, but not those who do.
When & Where

Wills Memorial Hall
University of Bristol
Queens Road
BS8 1RJ Bristol
United Kingdom


Monday, 13 July 2015 from 18:15 to 19:15 (BST)
Add to my calendar
Organiser
BCDP facilitates, leads, promotes and manages cultural activity in Bristol and the West of England including the Bristol Festival of Ideas.