Embroidery workshop by Rafin Jannat
About this event
Introduction to Nakshi Katha embroidery
Come along to this 3 hour embroidery workshop to learn the heritage technique of Nakshi Katha. Whether you have little or no experience in embroidery, this lesson will cover everything you need to know to get going.
All embroidery materials provided are made from natural fibres. By the end of this workshop, you will be able to comfortably practice this technique. Once your embroidery piece is completed it can be turned into a wall decoration or a very special card to be gifted.
Refreshments will be provided.
This workshop is designed and taught by Rafin Jannat, a fashion and textiles designer with a background in sustainable and ethical craftsmanship.
What is Nakshi Katha Embroidery?
Nakshi Katha is a folk craft that originated from Bengal. The Katha stitch is a type of running stitch that can be used in embroidery and quilting.
From the 19th century Nakshi evolved into a suitable embroidery technique for fashion and homeware. In the modern day, gifting an item with this type of embroidery is still considered as symbol of love and care
Break down of the workshop structure:
1st hour:
- 10 min ice break with tea and refreshments (getting to know the participants
and presenting myself to them)
- 15 min presentation on the history and significance of this ancient craft
- 30 min Katha stitch demo + setting up the embroidery frames, choosing
colours and threading up the embroidery floss
2nd hour:
-55 min embroidery slot including additional demonstrations and tips
3rd hour:
-5 - 10 min break (optional)
- 30 min embroidery slot
- 10 min review of how to finish off their piece
- 10 min wrapping up their piece and going through the goody bag equipment for their future practicing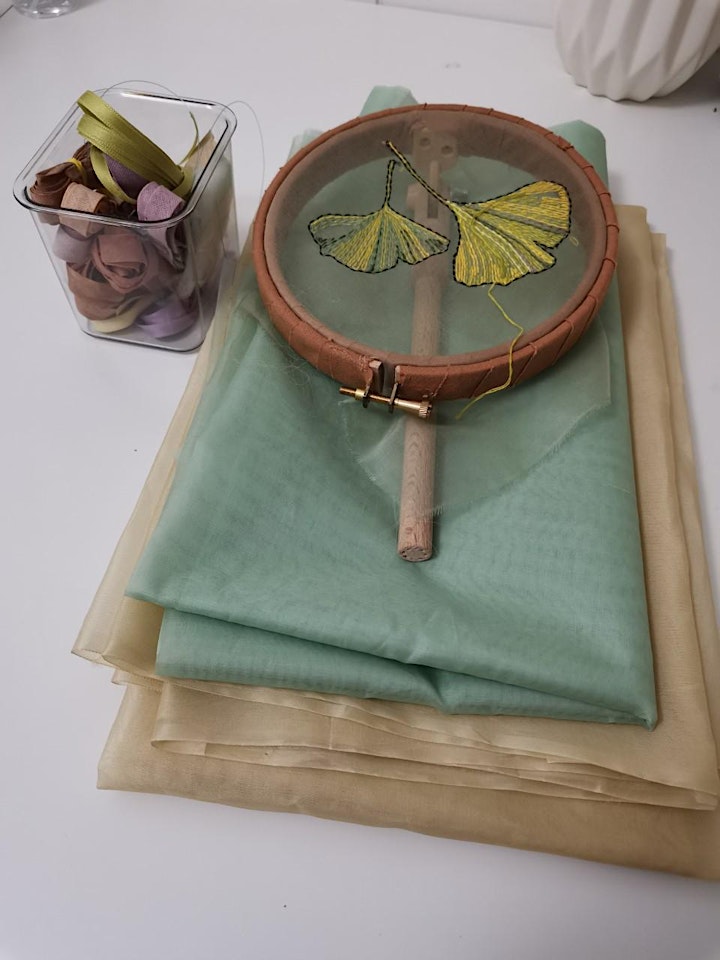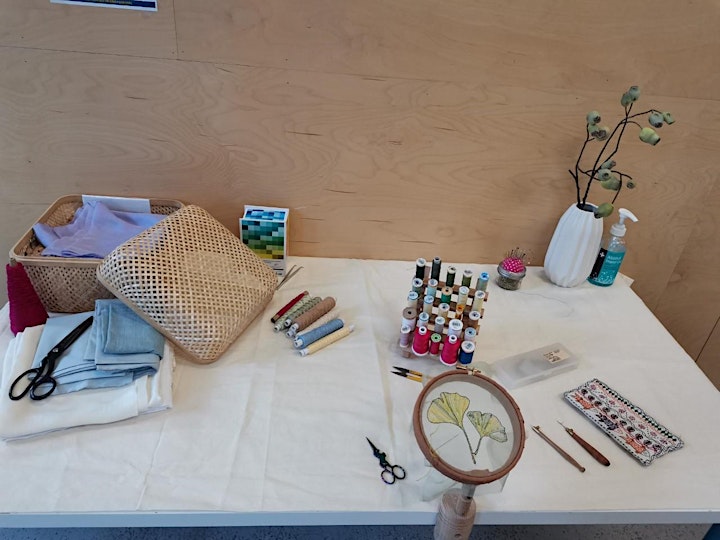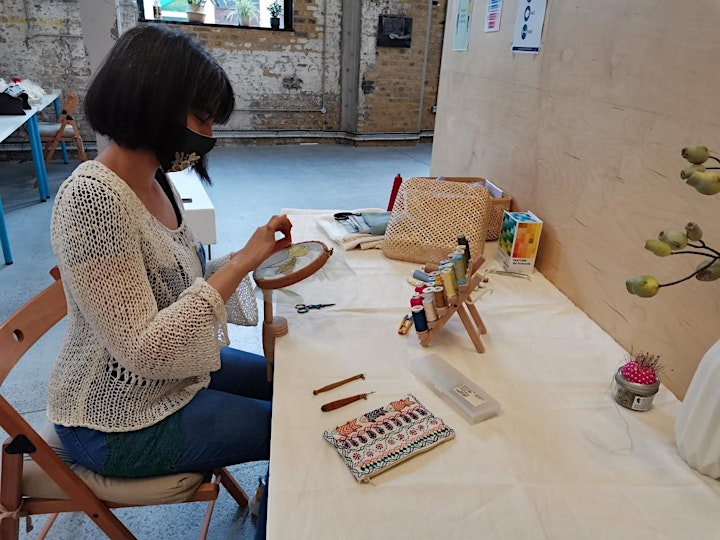 Organiser of Festival of Natural Fibres: Introduction to Nakshi Katha embroidery