Festival of Philippine Culture & Heritage: ARTS WORKSHOPS (Tattoos & Textil...
Festival of Philippine Culture & Heritage: ARTS WORKSHOPS (Tattoos & Textil...
Sun 6 November 2016, 14:00 – 17:00 GMT
Description
IMPORTANT
The date has now been changed to Sun 6 Nov 2016, 2-5pm.
The venue has now been changed to St John's Church, Notting Hill, W11 2NN.
---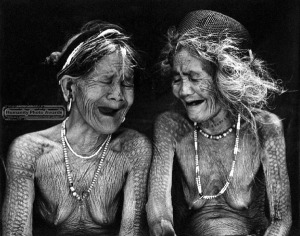 Have you ever admired traditional Filipino tattoo designs, or noticed the beautifully bright indigenous textiles of the Philippines?
In this FREE workshop, you will learn about the rich history of the artistic traditions that emobody the heritage of the Philippines. Just 1 out of 5 workshops we are delivering in the Festival of Philippine Culture & Heritage to educate, inspire and bring young people of Filipino descent together. 
We will focus on indigenous textiles and traditional tattoos, both of which are slowly dying with the advent of modern technology and loss of spiritual connection. You will learn about their histories, see some wonderful designs and be inspired to create your own motifs and tattoos in a variety of media, including hena and silk paints! You will then have the opportunity to exhibit your work at the end of year showase in December. 
For the chance to win a prize, you can take the skills and inspiration from this workshop to the end of year showcase exhibition in December! More information will be disclosed closer to the time.
*The space we have allocated is conveniently close to Seven Sisters and Tottenaham Hale tube stations on the Victoria line.
**Due to the limited charitable aims of Kanlungan, priority places on this workshop will be given to young Filipino migrants, or descendants of Filipino migrants. Please bare this in mind as places are limited. 
Other workshops in the series include: