You are specially invited to join us celebrate the goodness and faithfulness of God as we appreciate Christ with our dancing steps.
About this event
Come along to dance like David danced!
"Thou wilt shew me the path of life: in thy presence is fulness of joy; at thy right hand there are pleasures for evermore" (Psalm 16:11)
Your testimony will abide.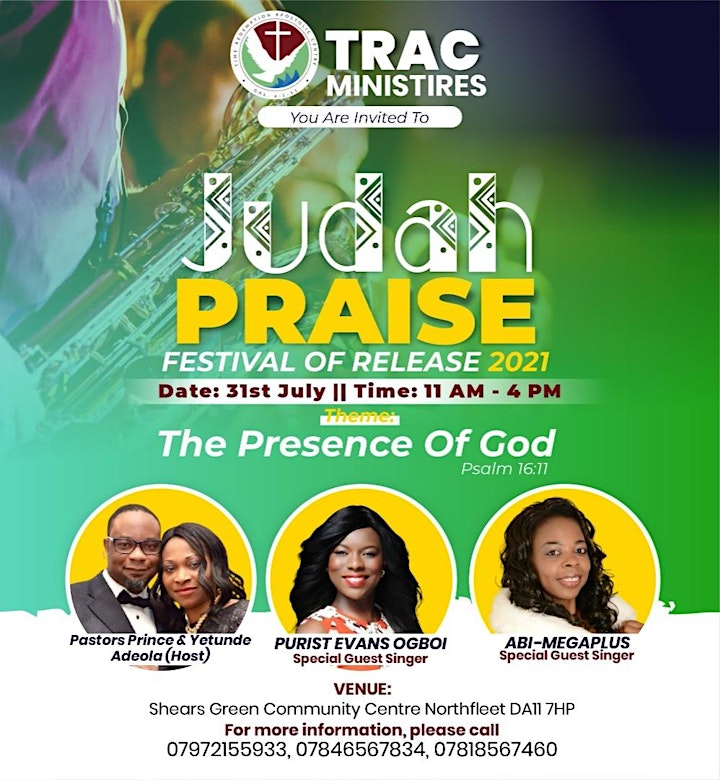 Organiser of FESTIVAL OF RELEASE 2021
We believe the Bible to be the inspired, the only infallible, authoritative Word of God.
We believe that there is one God, eternally existent in three persons: Father, Son, and the Holy Spirit. (2 Tim 3:16; 1 Thess 2:13; 2 Pt 1:21).

THE GODHEAD
Our God is one but manifested in three persons – the Father, The Son and the Holy Spirit, being. (Phil 2:6) God the Father is greater than all; the sender of the word (Logos) and the begetter. (John 14:28; John 1:14)
The Son is the Word flesh-covered, the One Begotten and has existed with the Father from the beginning. (John 1:14; John 1:18; John 1:1)
The Holy Spirit proceeds forth from both the Father and the Son and is eternal. (John 15:26).